Made to tackle the toughest endurance races in the world, Ferrari intended the 512 BB/LM to spread the gospel of the flat-twelve powerplant to privateers who wished to campaign a truly special car. One of a second series of production-based racers launched in 1979, this example features fuel injection on its 4.9-litre, DOHC, alloy engine, as well as a strengthened transaxle, new oil-cooling radiators, and upgraded brakes and suspension systems.
Today's example is part of that desirable design evolution; a fully-fledged 'Silhouette' style racer straddling the line between road-car-based racer and bleeding edge purpose-built racer. Under exotic bodywork, a five-speed manual gearbox directs the 480-horsepower engine into action. As the thirteenth example of only 29 ever made, this 512 BB/LM is a racecar built for a true connoisseur of the golden era of production-based motorsports. Available next month as part of RM Sotheby's Monterey 2022 auction, the next owner of this iconic Ferrari will get to make the ultimate decision: To drive this Ferrari on-track or to reserve it for concours.
1979 Ferrari 512 BB/LM 'Silhouette' by Pininfarina
Estimate: $2,800,000 - $3,200,000 USD
Certainly, this Ferrari was built for competition, appearing at the 24 Hours of Le Mans in 1979 and 1980. Further entries by privateers proved the relevance of this platform into the following decade. And yet, this example, chassis no. 29511, was chosen for preservation early in its life. Purchased by the brotherly duo of John and Bill Gelles of Chappaqua, New York, when new, this 512 BB/LM remained unraced while the siblings entered endurance races in Sebring and Daytona with a Porsche 924 and a Camaro in the GTO class. When both entries ended in engine trouble, the Gelles brothers knew that they had to return to their favorite brand if they wanted to race. The 'Silhouette' Ferrari was called into service in 1982, running at the Ferrari Club of America regional meet at Bridgehampton in May 1982. But the friendly competition between Ferrari collectors proved insufficient for the Gelles brothers.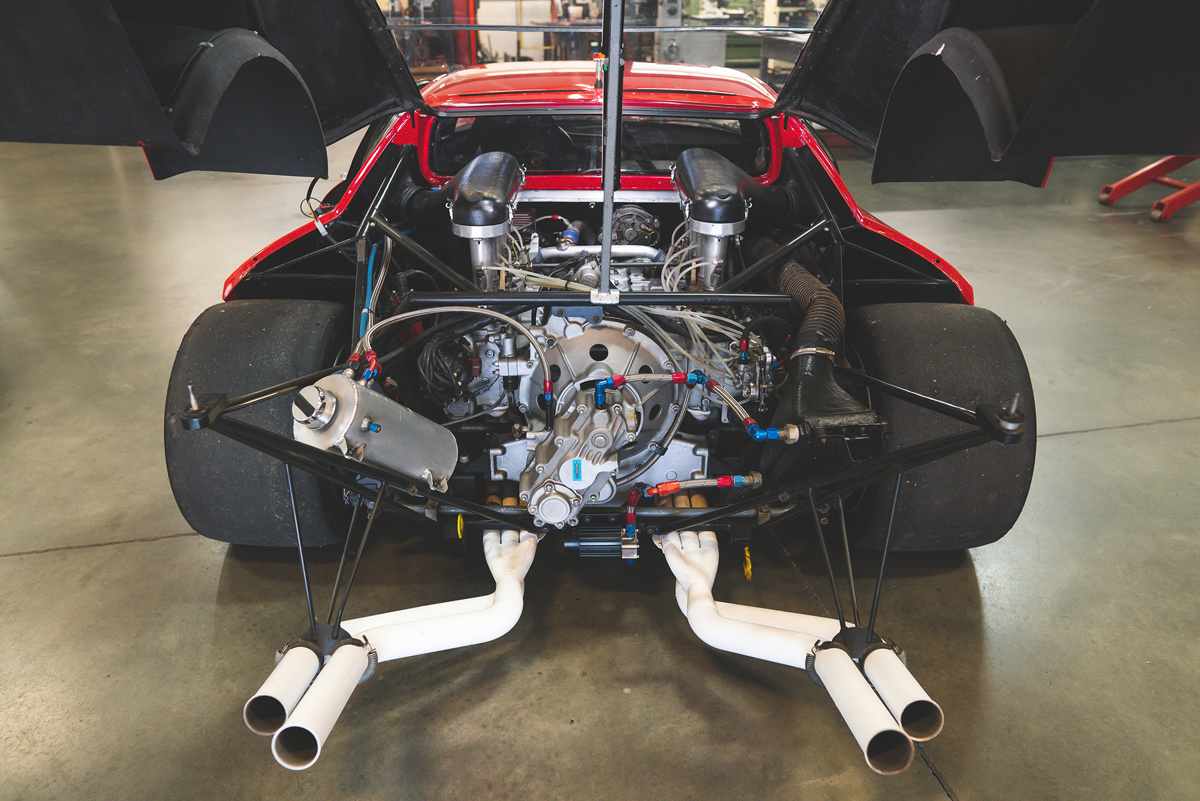 By 1984, the brothers had experience with properly preparing a car for competition. Not content with the factory setup, they dispatched chassis no. 29511 to Lee Dykstra of Fabcar in Atlanta, the talented engineer who helped create successful silhouette Porsche 935 racers for the JLP racing team. Dykstra's modifications included a revised suspension system and steering setup. After these changes, this prancing horse was ready for exercise.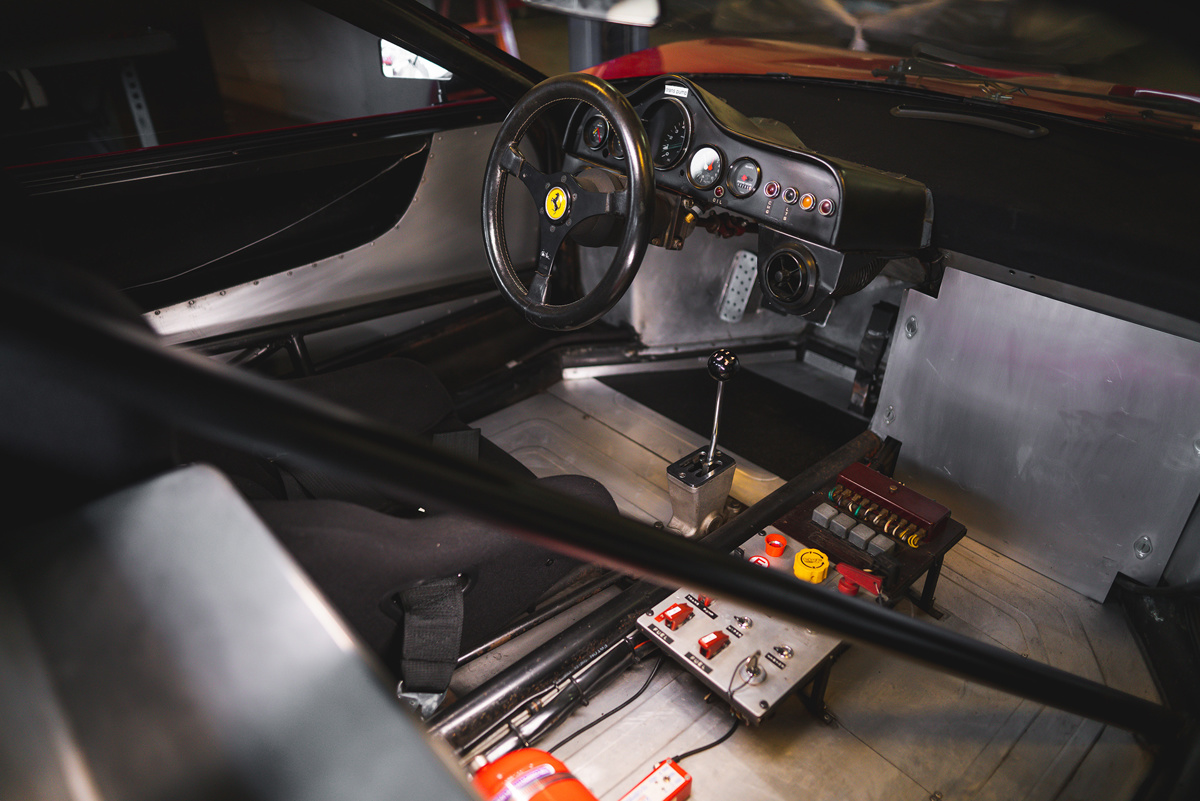 Outings at IMSA GTP events, including the Coca Cola 500 at Lime Rock, the Camel Continental Double 3-Hour event at Watkins Glen, and the New York 500 KM at Watkins Glen, followed in 1984. For a racecar that was at that point nearly five years old, and with co-owner and amateur racer Bill Gelles taking a third of the driving duties along with Steve Cohen and Enzo De Pasquale, this was an impressive showing. And yet the finest hour for this Ferrari was yet to come.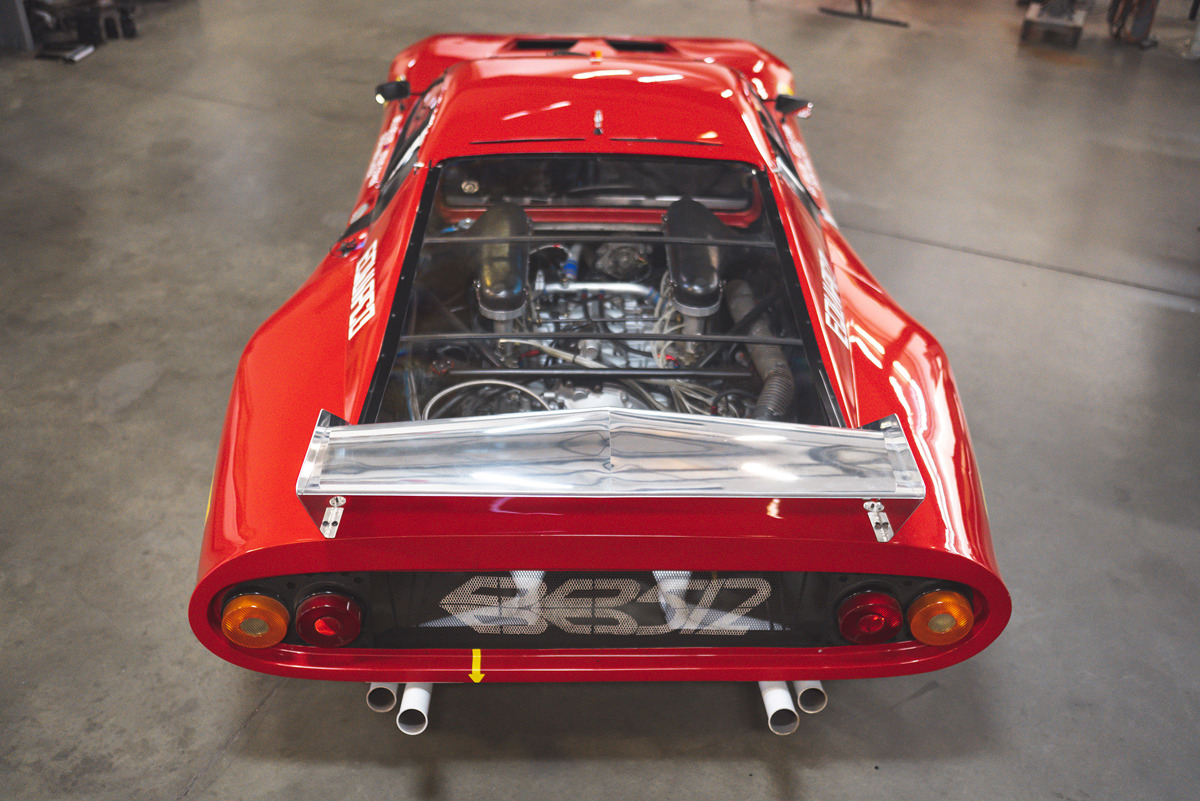 For their greatest outing yet, the 1985 running of the 24 Hours of Daytona endurance race, the Gelles brothers knew they needed some additional firepower behind the wheel. Joining the Equipco-sponsored team in early 1985 was American driver Don Walker, who was a veteran of NASCAR, Can-Am, Midget, and Sprint Car racing. With Walker taking up the reigns from Enzo de Pasquale, no. 29511 achieved the best result for any 512 BB/LM at Daytona: 16th overall and 9th in class.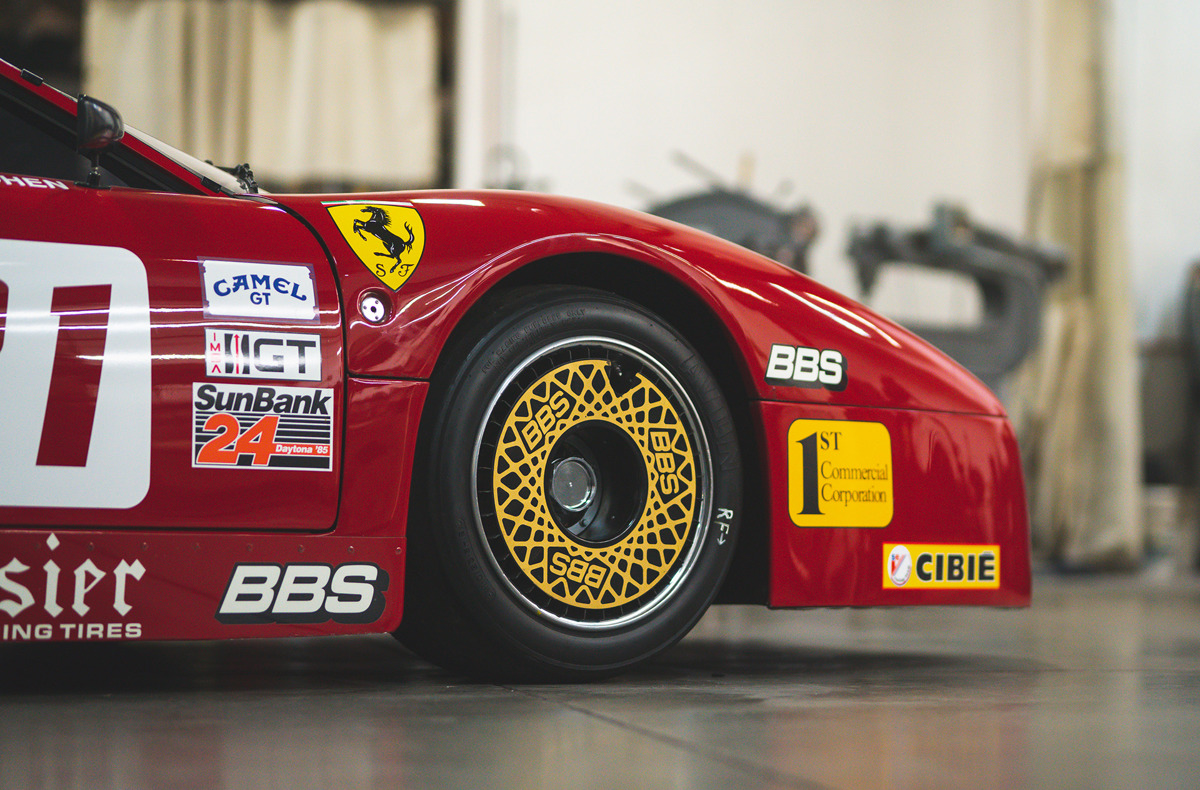 Comparatively, the next few years represented a victory lap of sorts for the 512 BB/LM. After the Gelles brothers sold no. 29511 to well-known, New York-based collector Anthony Wang in the mid-1980s, it participated in Joe Marchetti's Chicago International Historic Races and the FCA National Meet, both held at Road America in 1988. Further outings followed the next year, including the FCA National Meeting and NART Reunion held at Stouffer's Pine Isle Resort at Lake Lanier and Road Atlanta, before this chassis was sold on to Leslie and Leigh Keno.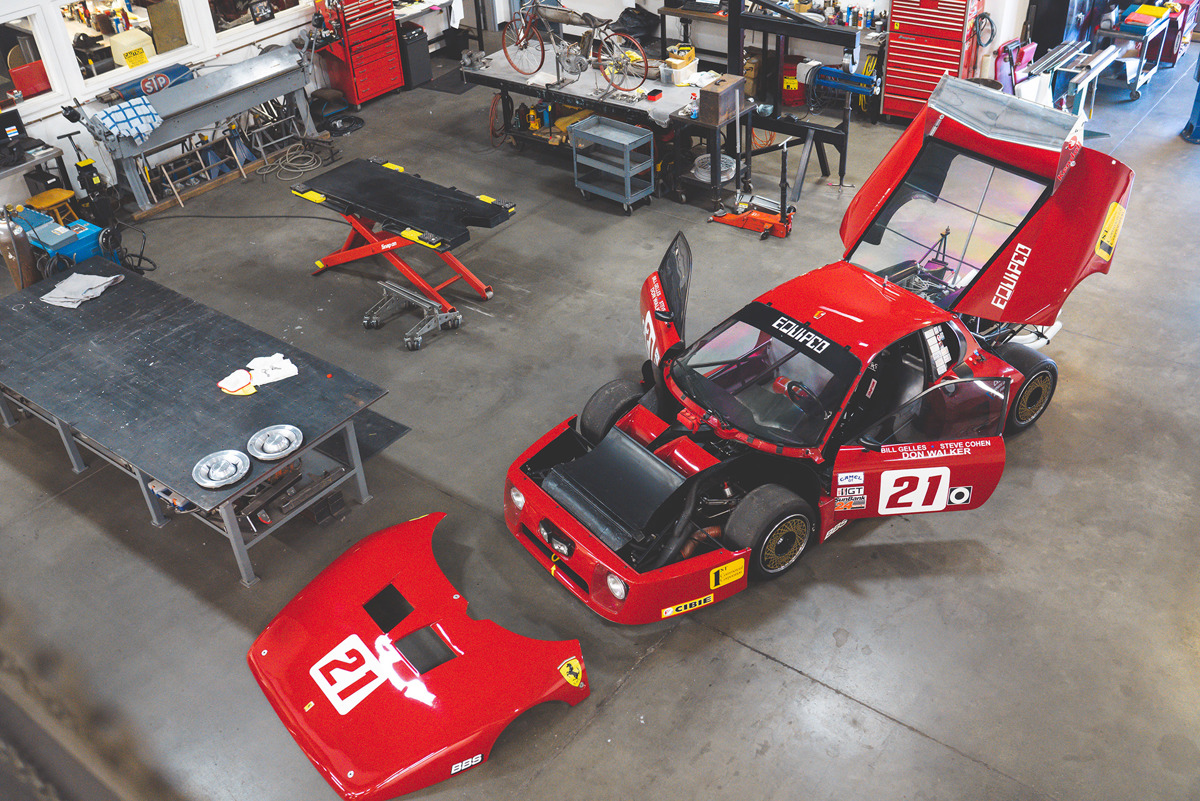 Famous for their appearances on the popular PBS series Antiques Roadshow, the Keno brothers' custodianship of this Ferrari encompassed both on-track and on-field outings at Brookline, Massachusetts' prestigious Larz Anderson Museum in 2005. Two consecutive track appearances followed at the Monterey Historic Races in 2008 and 2009. After the second of its vintage racing stints in Monterey, this Ferrari was fitted with its spare engine, number 34. With its original powerplant easily accessible, the next owner of no. 29511 (its current consignor) was free to bring this rare racing Ferrari back into the state and status it deserves.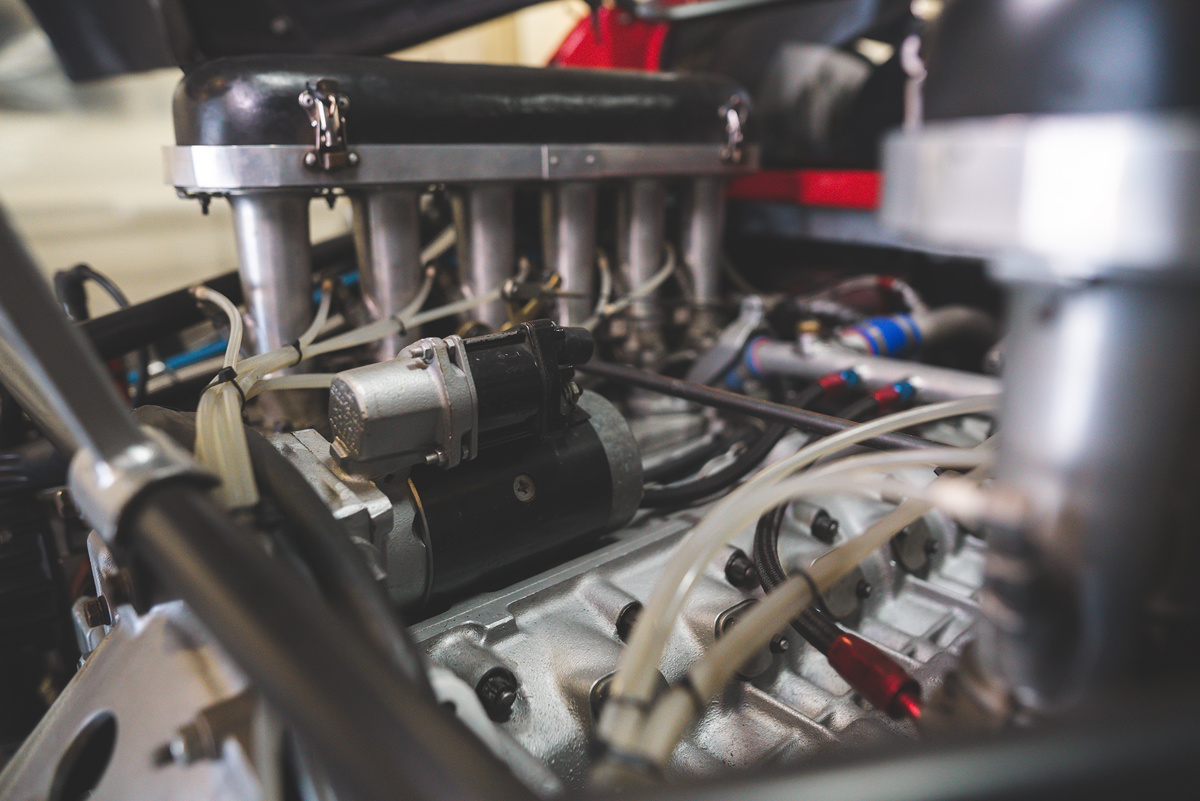 The work that followed was comprehensive: A thorough inspection by Ferrari in 2011 revealed that all the major factory-equipped components which were installed on no. 29511 originally, remain there today. The result of this certification is documented in the coveted Red Book from Ferrari, accompanying the sale, ensuring that all its mechanical components are numbers-matching. The consignor did not stop there, taking this example to the motorsports experts at Dennison International in Seattle, Washington. There, both the original Type F102 twelve-cylinder engine and its spare counterpart were treated to a thorough overhaul of all components courtesy of shop owner Butch Dennison. Four extra BBS wheels also accompany the sale, along with an extra racing nose. Having been invited to numerous events over the past decade, including four appearances at the Cavallino Classic and boasting official invitations to important Ferrari anniversary events in Beverly Hills and Pebble Beach, no. 29511 has conquered the concours circuit. Now, with its next on-stage showing set for RM Sotheby's Monterey 2022 auction, it will be up to its next owner to decide whether to preserve this significant Ferrari for show, or to take it back to its natural habitat on-track. Which would you choose?