Though RM Sotheby's regularly is associated with history-making auctions in American venues such as Monterey, Amelia Island, and Scottsdale, the team behind the thrilling automotive events is decidedly a worldwide one. For that team to deliver world-class events to a European audience, our London, U.K.-based staff must be fluent in all things Europe. Details that may sound minor, like registering new clients for bidding, become a bit more complex when dealing with 50 European states. To consistently execute events around Europe, equally satisfying both buyers and sellers alike, requires an eye for details as well as a genuine understanding of people.
Thankfully, at our Heron House, London location, RM Sotheby's has an expert on-hand. As Executive Assistant to Head of Auctions - Europe & Client Liaison, Caterina De Bartolo has a unique vision of what it takes to pull off a successful auction, beginning at the initial consignment, and lasting long after the car is sold. With a fascinating resume, ranging from The National Gallery in London and motorsport-inspired luxury timepiece retailer Richard Mille, De Bartolo has an artistic background, graduating with a master's degree in photography from the University of Calabria, near the Italian coast. Understanding the diverse desires of RM Sotheby's global client base can be a complex process, so it is most helpful that De Bartolo speaks five languages: English, Italian, French, Spanish, and Turkish.
We caught up with De Bartolo in-between two online-only auctions, and she communicated a strong passion for vintage motoring, including Italian hillclimbs and coachbuilt Alfa Romeo Spyders, while going through our Fast Five questions:
1. What was your first car? Any memorable early drives? 
My first car ever was a Ford Ka, light green with matching bumpers. I was so proud of this small car that I used it to go everywhere, especially in the mountains driving in the snow. I also did a small rally near my home city in Italy—locals named it the Coppa Sila—and I had so much fun with a friend of mine and his Renault 5. But I have some memories of myself when I was 17 learning how to drive with an old white Fiat 126. In Italy, you have to wait until age 18 to get a driver's licence, so I was definitely too early, but I was so excited to finally drive.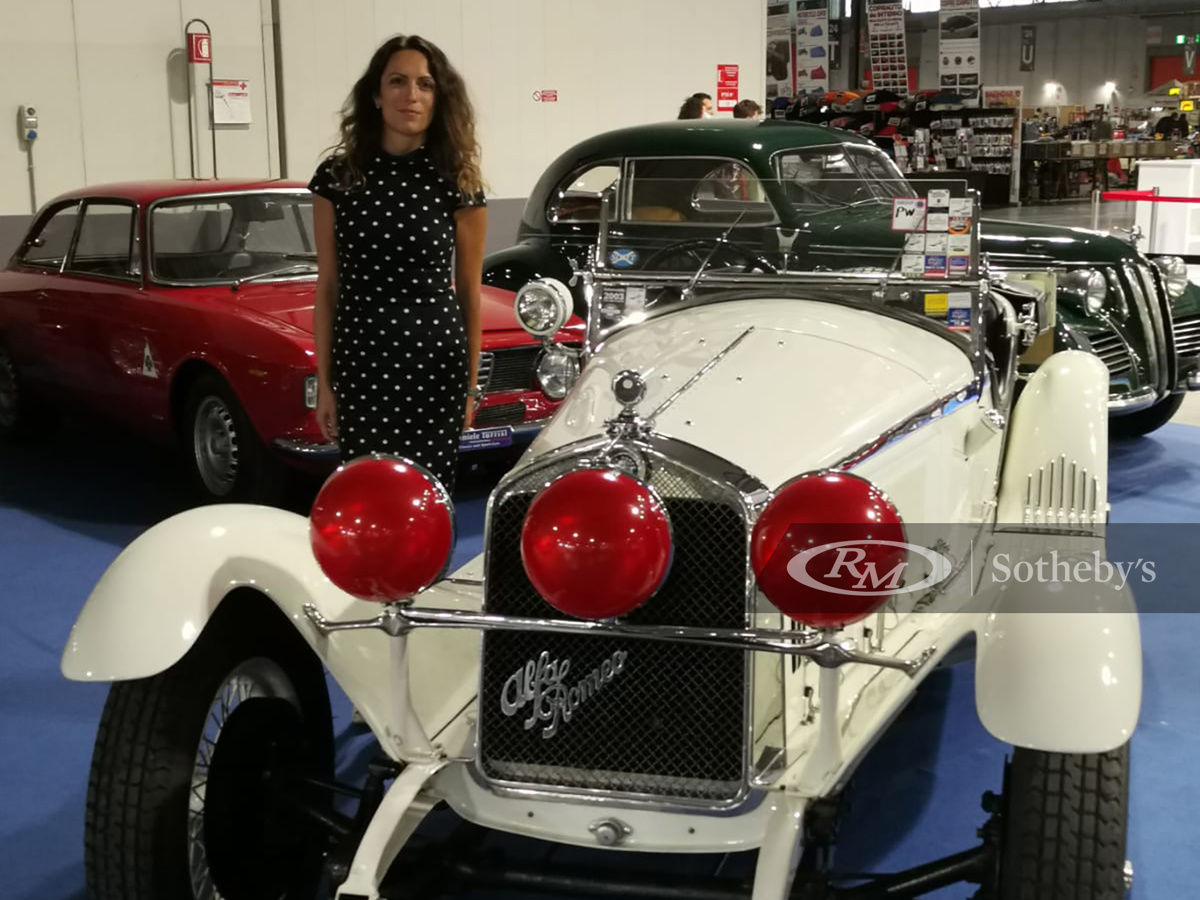 2. Do you have a car from a past RM Sotheby's sale that you would want to own?
I always loved the 1966 Alfa Romeo Giulia Spyder by Pininfarina, I like all convertible cars, but that Alfa is in my heart and one day I'm sure I'll buy it and will do a trip coast to coast in the South of Italy.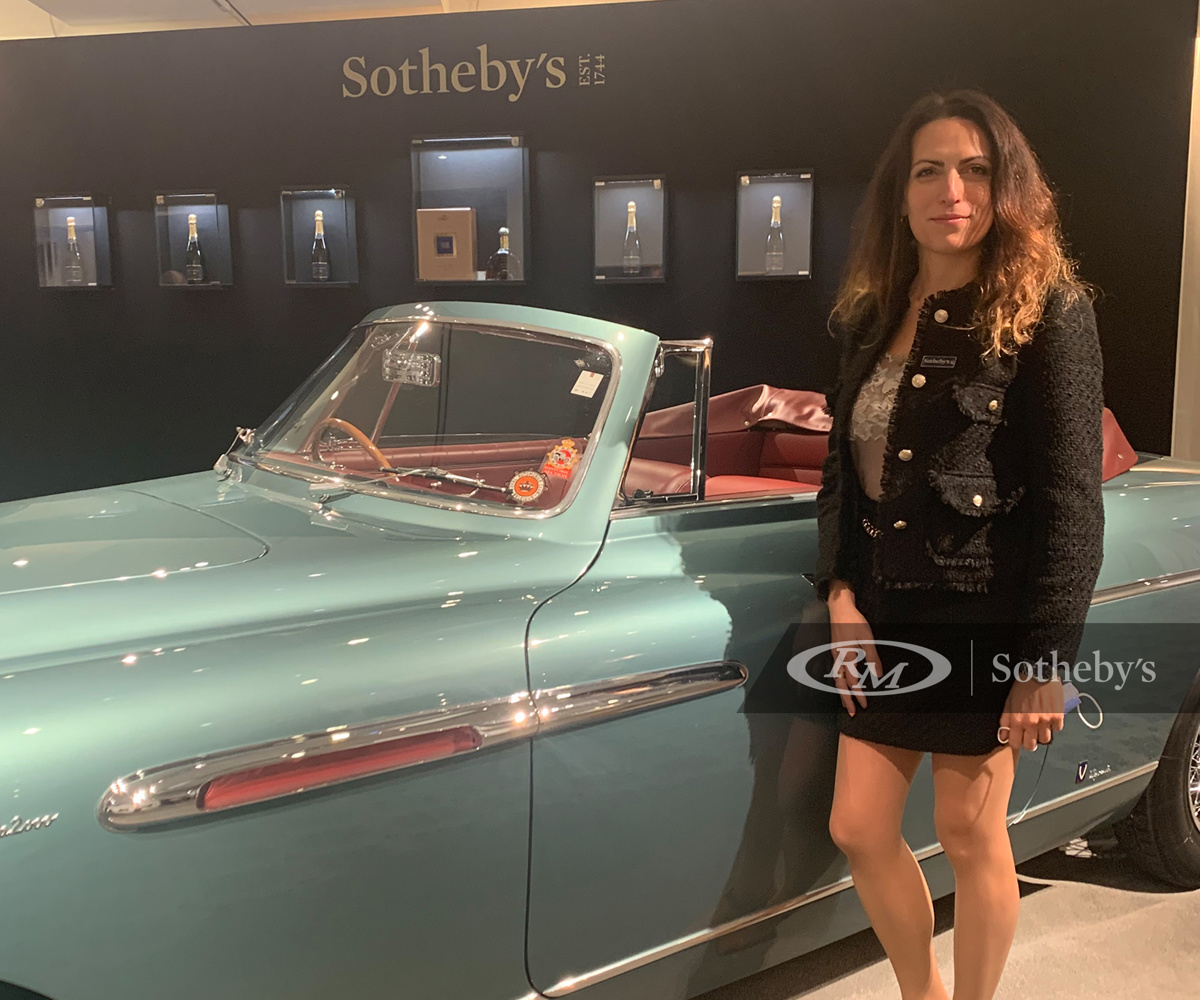 3. Your role at RM Sotheby's must give you a unique perspective—how has the company changed since you joined?
RM was completely unknown to me when I started working here and I discovered an entire world that involves me so much and completely changed my life. So maybe, it is better to say that RM changed my life, but I also was able to see RM changing, too, in terms of their approach to the classic car business. I think, especially in the last year, RM has opened up to new forms of business and actually adapted its tools to our modern world, made of images.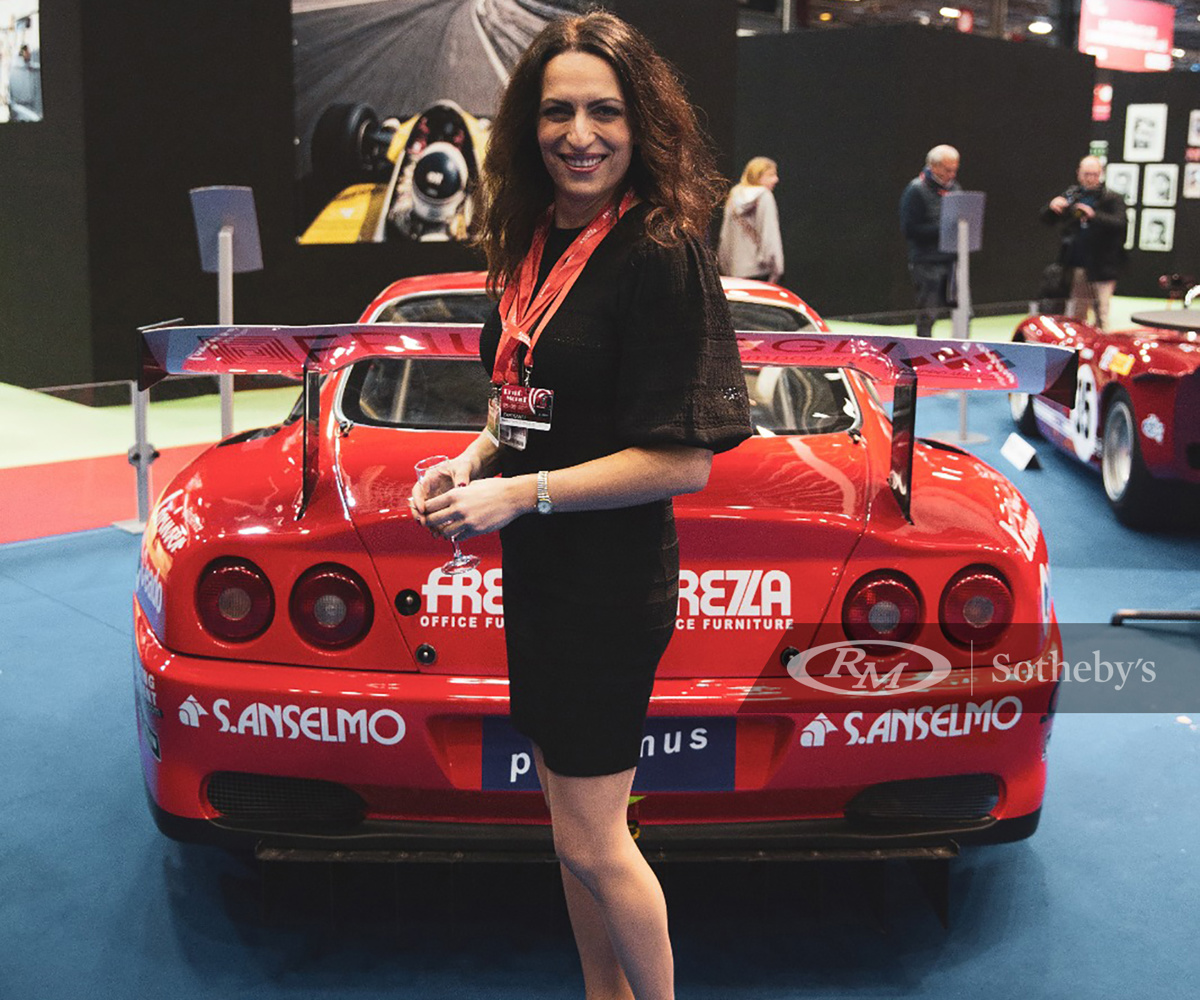 4. You work closely to coordinate all the Specialists before, during, and after an auction, what are you looking for in a successful event?
Teamwork and organization are the keys for a successful event. As a member of the client team, I follow every aspect of the consignment and I'd say it is an exciting process to watch. Last summer, I went to Naples for the filming and photography of the Gianni Agnelli-owned "G. Cinquanta" boat sold at the Open Roads, Summer sale in July 2020. It was a great experience with a fantastic team from Italy and France. I had the chance to establish strong and good relationships with photographers and external agents which are an important part of the RM supply chain. Also, when you are so lucky, like I am, to work with nice and clever people then the success is already in it.
5. We have had some spectacular auctions in our history, do you remember one that really stands out in your mind?
The auction that stands out in my memories is the Abu Dhabi auction in 2019. It was the first auction for RM Sotheby's in the Middle East and obviously, the expectations were quite high. A different culture and different logistics for us, but a completely new environment for the operation team which was a good challenge too. I loved to be so close to the circuit and I felt lucky to be part of that event.