To say that Los Angeles native Matt Malamut grew up immersed in the world of vintage vehicles would be an understatement. The car he drove to high school was a certified classic, purchased on-site during the annual auction-related festivities in Arizona. Encouraged by family friends, mentors, and his father, a well-known Porsche 356 technician, Malamut formalized his education at home in Southern California, with stints at San Diego Miramar College and the University of Southern California, culminating in a Communications baccalaureate with a concentration in automotive technology.
After school, Malamut worked as an automotive journalist in his spare time; his day job was working for BMW, selling new cars. And yet, that underlying passion for classic cars resurfaced, and Malamut joined the RM Group of Companies in 2012. After nearly a decade as a Specialist, Malamut's experience has only deepened. His valuation expertise with the Porsche marque can be clearly seen at last year's Arizona auction, at a lively talk co-sponsored by Hagerty and the PCA.
Today, Malamut's philosophy has evolved further still, spotting trends in the market years ahead of time, and advising clients about how to achieve their own unique collecting goals. In this spirited conversation, we touched on the long-term benefits of owning lighthearted beach cars and the unique environment in SoCal that makes vintage motoring so unique:
1. What was your first car? Any memorable early drives? 
I learned how to drive when I was twelve years old if you can believe it. My dad had a Subaru 360 van that I could reach the pedals on. That was my first driving lesson, in a manual car. I guess I also learned stick at that age, too. With this my dad got me started young enough that, before I had my license, I knew I wanted something that was classic.
He knew I wanted one too, and he made me a deal. He said: "I know you want a classic collector car. I know you can't probably afford to buy it on your own—if you put up half the money, I'll put up the other half. He essentially got me started. I worked like hell, as long as I could—bagging groceries and working at the supermarket and anywhere someone would pay me—as much as I could until I could buy the car. It was a '69 Camaro Convertible that my now mentor helped me source. We bought it during one of the Arizona auction weeks at the Pavillions car show. That was my first car—I realized a few years down the road that it was too nice a car for your first car. I never got into any wrecks or anything like that, but I drove it hard, I piled all my friends in it. It was really a show car, and a guy my age should not be owning a show car. Years later, I realized that, and I decided it was best to pass it on to somebody who could respect the car as a show car. He was a fire captain who had always wanted one of those cars. So it went to the right person.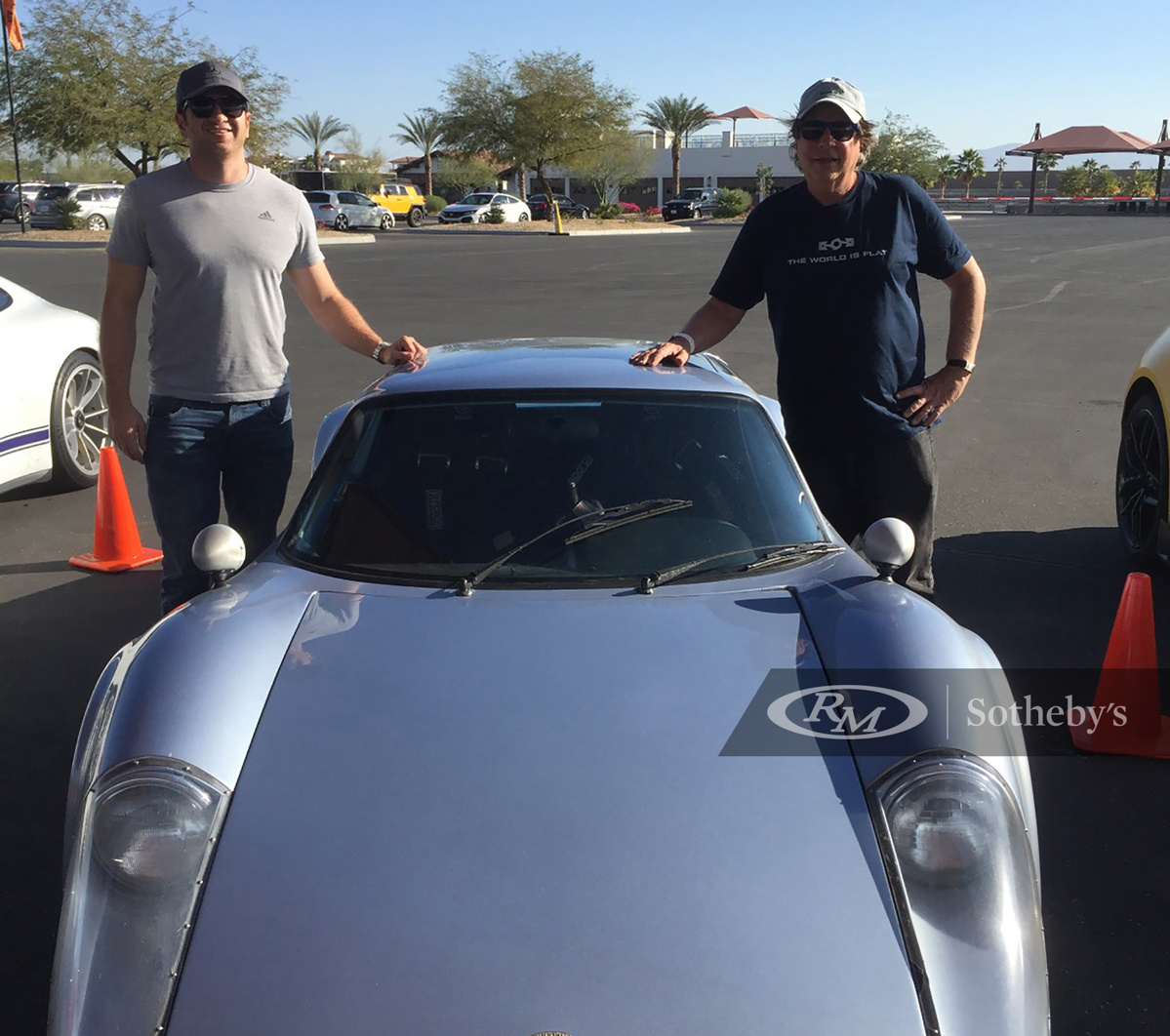 2. Do you have a car you wish you bought early on? The "one that got away"?
It's not my money, but I've witnessed a lot of cars that I knew early on were special and have appreciated. The Camaro was one of them, it's double what I paid for it today. But that's the nature of all collector cars from the time I was 17 until the time I was 35. I would love to have that car back, of course, because I started out as a muscle car guy, though my tastes have evolved of course.
We had restored a BMW 507—it sold at the time for a world record. That was one car that I remember telling my dad at the time that he should not have sold at the time. And they have exponentially gone up in value. They are just special: The design, the beauty, almost like a 300 SL 'Gullwing' or roadster. Even if you're not a car person, you know instinctually it's something special.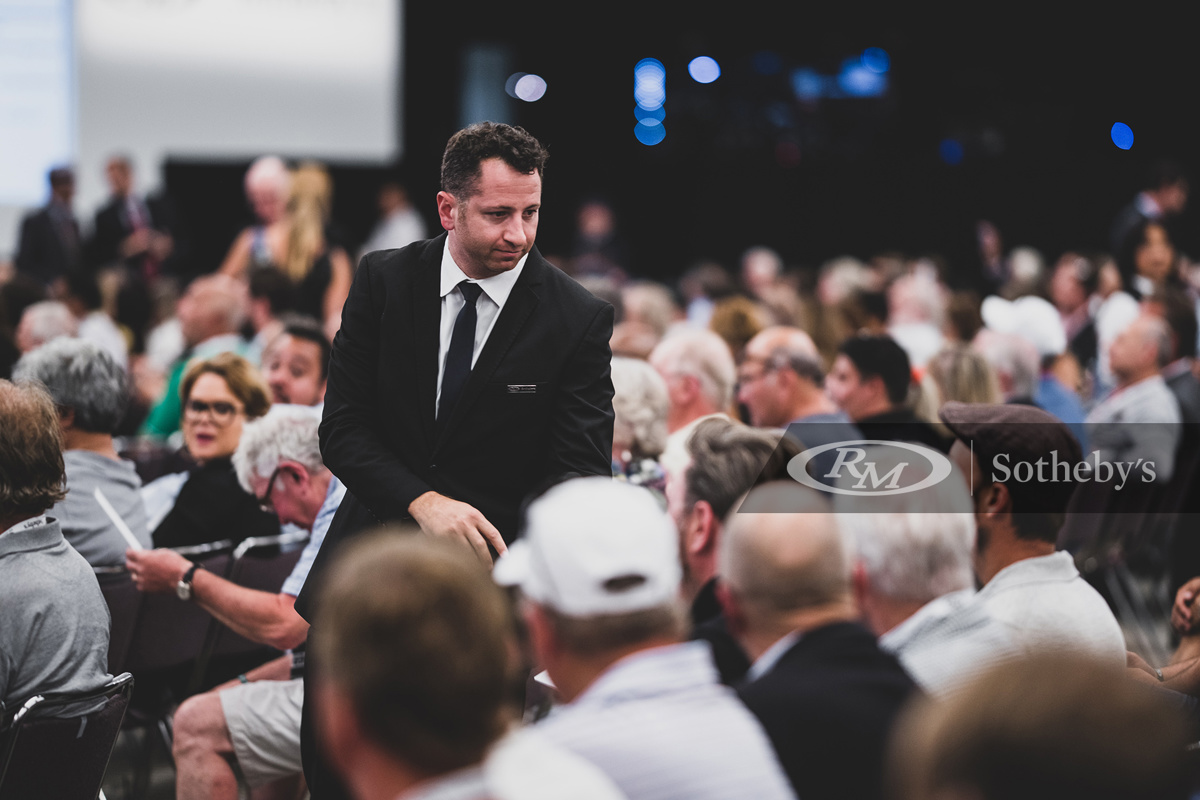 3. You joined the RM Sotheby's team in 2012, how has the classic car world changed since you started?
Wow, it's been that long. That's crazy. For me, when I first got started, we were doing a lot more auctions at the time, as a business. It was a lot of hustling to get a lot of cars consigned for sales that were going year-round. Since that has changed and evolved, how it's changed for me in terms of my approach, it's not as much asking, "Would you like some assistance selling your vehicle?" It has become a more refined "How can I help you build your collection? How can I help you sort out important pieces that will define and compliment your collection, or to offer you something nobody else would have access to?" Or, even if you're not a 'collector,' "How can I help you achieve your automotive dreams and goals?" Whether you're building a collection, looking for a reliable Sunday driver or rally car, or looking for something that's ideal and eligible for historic events.
So, my attitude has changed from a rookie in 2012, from just trying to get business in the door, to somebody who is, I would consider, a bit more of a journeyman specialist, who understands the art of collecting and has developed an acute eye. Both finding the right piece and also walking away from the wrong piece. To truly be able to advise people correctly.
I can honestly say, I have sold over 800 cars since I started at RM Sotheby's, which means I've looked at, probably, a couple thousand cars. So, I've seen patterns on certain cars, and I have a much better understanding of it now than I did then.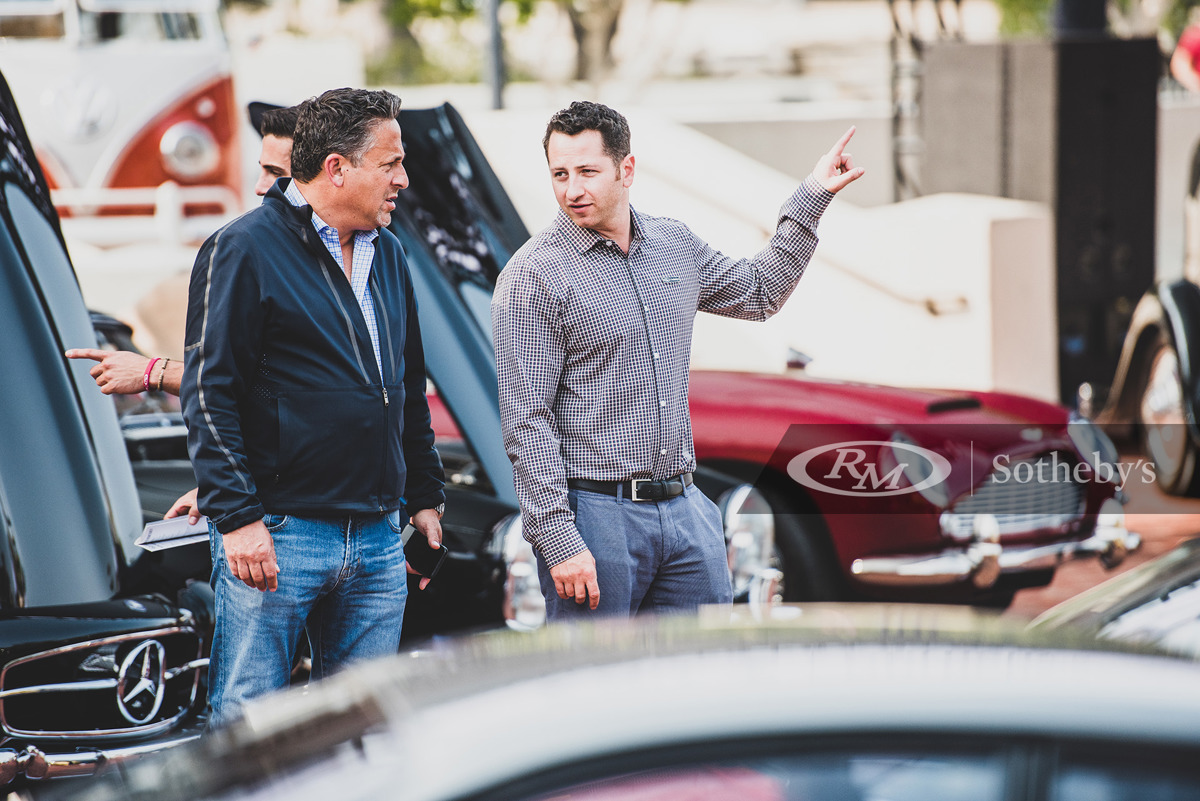 4. You have been known to drive a Citroën Méhari around Marina Del Rey, so you were definitely ahead of the curve on vintage beach cars—are there are any other trends in the classic car world you are seeing?
It's funny, you mentioned trends, that's a hard thing to answer when it comes to a beach car. Aside from the serious stuff that we have going on in the collector car community—it is clear that sports-competition cars are the trend of the future—but when you mention the Méhari, I just look at things that make me smile every day.
In terms of cars of the future, it's sports-competition cars, hands-down. That's where we're seeing the biggest growth. You look at Ferrari road cars, Mercedes road cars, Porsche road cars, but what is the great arms race happening here? It is: "Who is the best at racing? What were those tools? And who drove those cars? And how did those companies use that technology to define their legacy and launch a generation of road cars that everyone wanted so they could taste that competition inspired success?" Those are some of the trends that I'm looking into.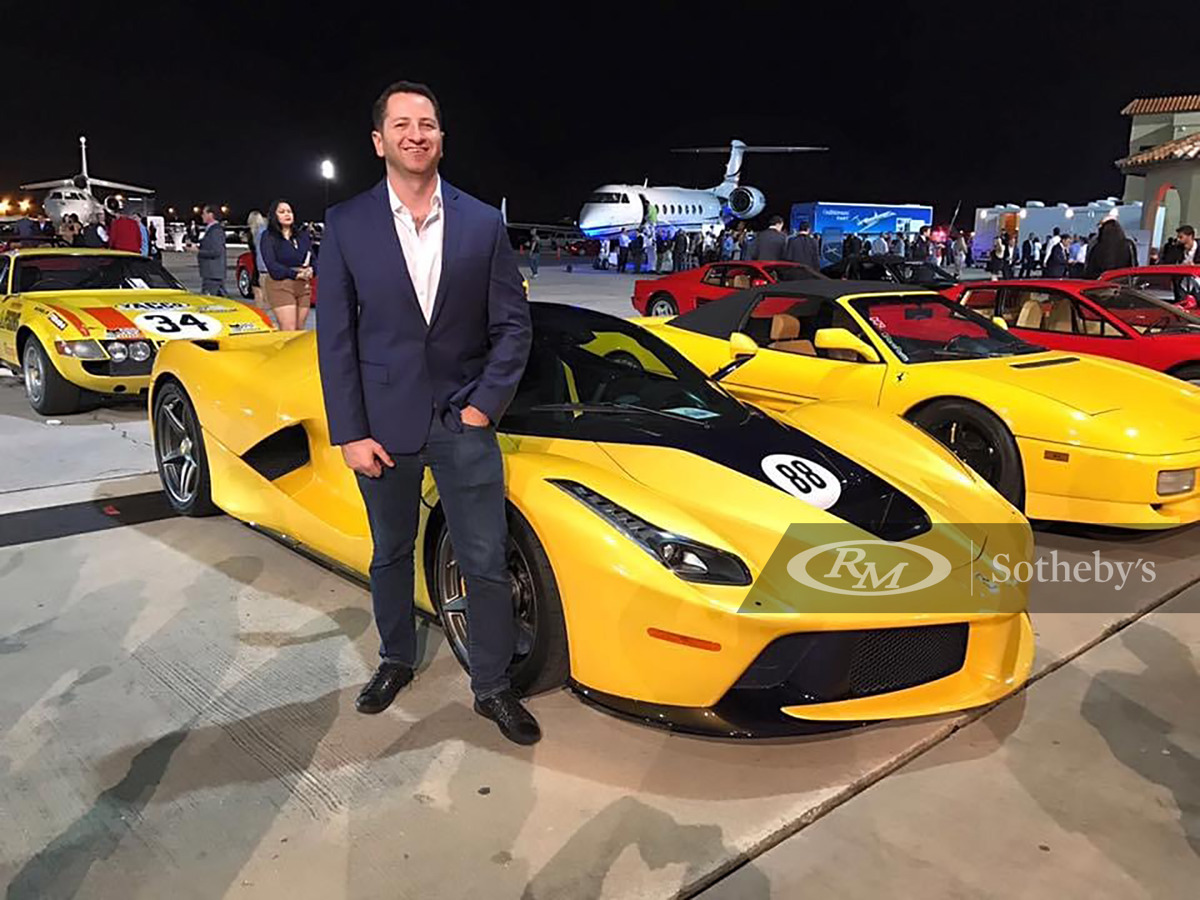 5. Growing up in LA, you got to experience California car culture firsthand; for those who have never visited, can you describe a bit of what makes SoCal so great for enthusiasts?
Southern California is unlike any environment I can describe, and I am lucky enough to call it home. When I was a teen, the diners like Bob's Big Boy in Burbank was the place you would go on a Friday night to casually look at cars. But even I grew out of that when the original Cars N Coffee in Irvine took SoCal by storm as the place to go to see the best cars on a Sunday morning. Nowadays, there are morning car meet-ups almost every weekend which often grow beyond the host's capacity and eventually get shut down. But the crazy thing about Southern California is that you don't even have to go to a gathering to see great cars, you can just hang out in the city, Sunset Blvd., or in a parking lot on PCH and chances are you're going to run into something cool. A few years ago, I learned the phrase, "car spotter" which is basically younger enthusiasts that spend their days looking for cars on the road to take photos of. That goes to show you that the hobby is strong and that us, Southern Californians, typically get this ingrained in our brains at a young age.
I am now old enough to say that I can remember e36 M3 BMWs driving around and Mitsubishi 3000GTs and Toyota Supras that were in my high school parking lot that are now becoming collectible. I guess I'm getting old, but it's the same as the demographics change and with the last generation shift—it's whatever you are nostalgic for. And those cars we remember are even more desirable now.
Regardless, we can sit here and look at trends, but I always say you've got to go after what makes you happy and what is in your heart, whether it's something significant that you've always lusted for or a fun little beach car that makes you smile. That's an important thing that people forget. It's not necessarily about buying what's hot in the marketplace today or what your friends think you should own, it's got to come from within, and if I can help you enjoy that journey and that process, I know I am achieving my goals as a specialist. Sorry to get all philosophical, maybe it's my coming of age.
Learn more about Matt on his profile!