Tribute models are difficult exercises; tough to execute perfectly. And when a brand names an all-new car after one of its all-time greatest hits—or even trickier, its founder—you can be certain the modern model has passed through all levels of committee, scrutineering every detail, to make sure the finished product lives up to expectations. The world has yet to see a Bugatti Ettore, for instance. Or a Ford Henry. And yet RM Sotheby's Arizona auction will feature a Ferrari Enzo and a Barchetta by Pininfarina to boot.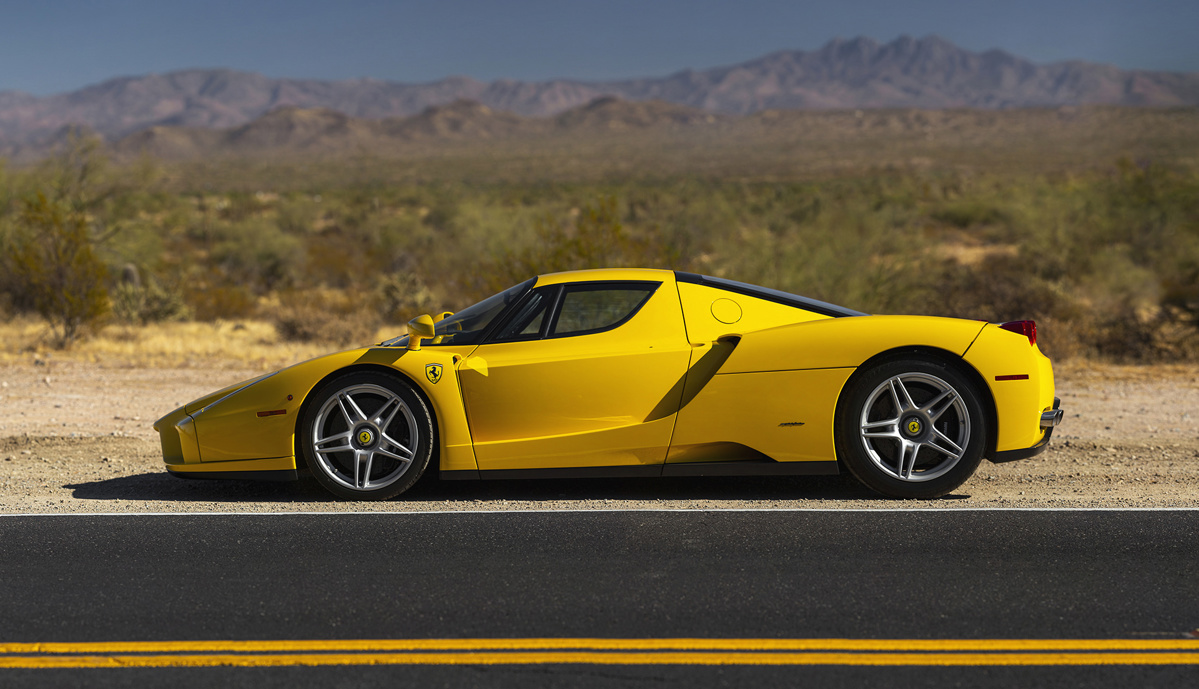 2003 Ferrari Enzo
Estimate: $2,250,000 - $2,500,000 USD
When Ferrari decided in early 2002 to build a car named for its founder, the task must have seemed monumental. After all, they were effectively making the follow-up flagship to the F50, a car still renowned today for its expressive engine note. The new Enzo needed to complete the trilogy that began with the F40, a car which famously bore the fingerprint of the founder himself—the last sports car that Enzo Ferrari himself had a hand in building.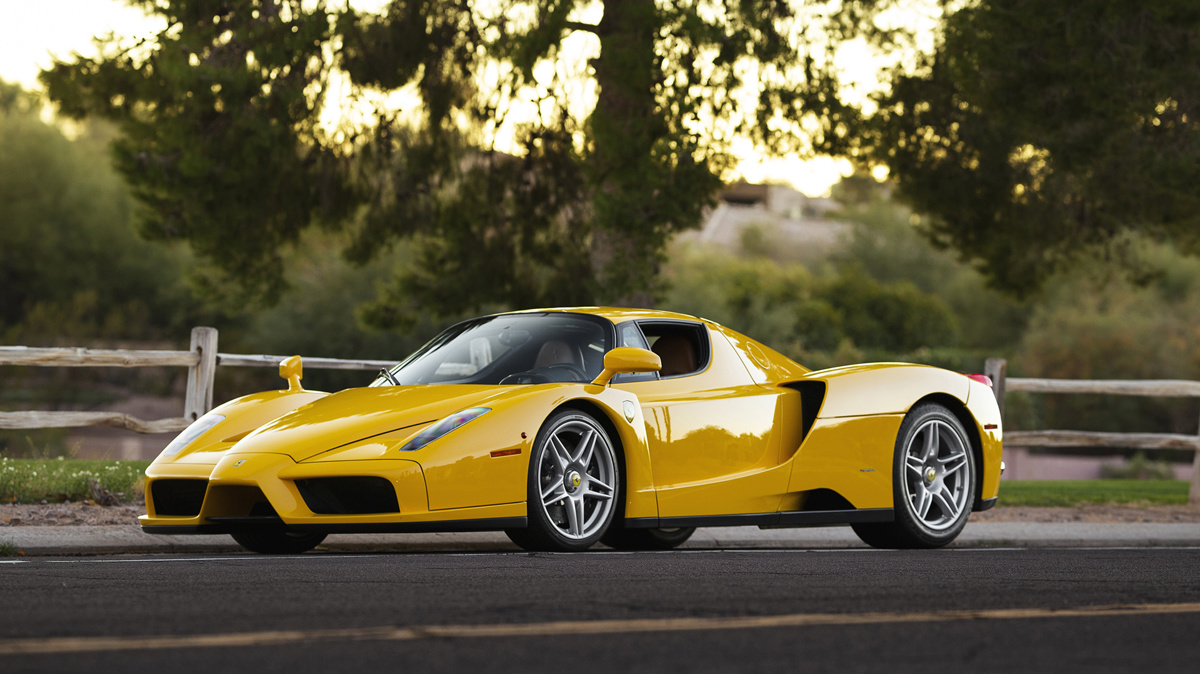 The fact that Ferrari engineers managed to live up to the expectations set by their own nameplate is a testament to the women and men who make the prancing horse as much or more a viable maker of road and race cars today than they were when Enzo founded the company seven decades ago. Under the design leadership of Ken Okuyama of Pininfarina, the Enzo successfully merged F1 technology with Ferrari's signature sports car performance. Holding the road car record at Ferrari's Fiorano circuit from its debut in 2003 until 2017, the Enzo earned fourth place on MotorTrend's top ten Ferraris of all time.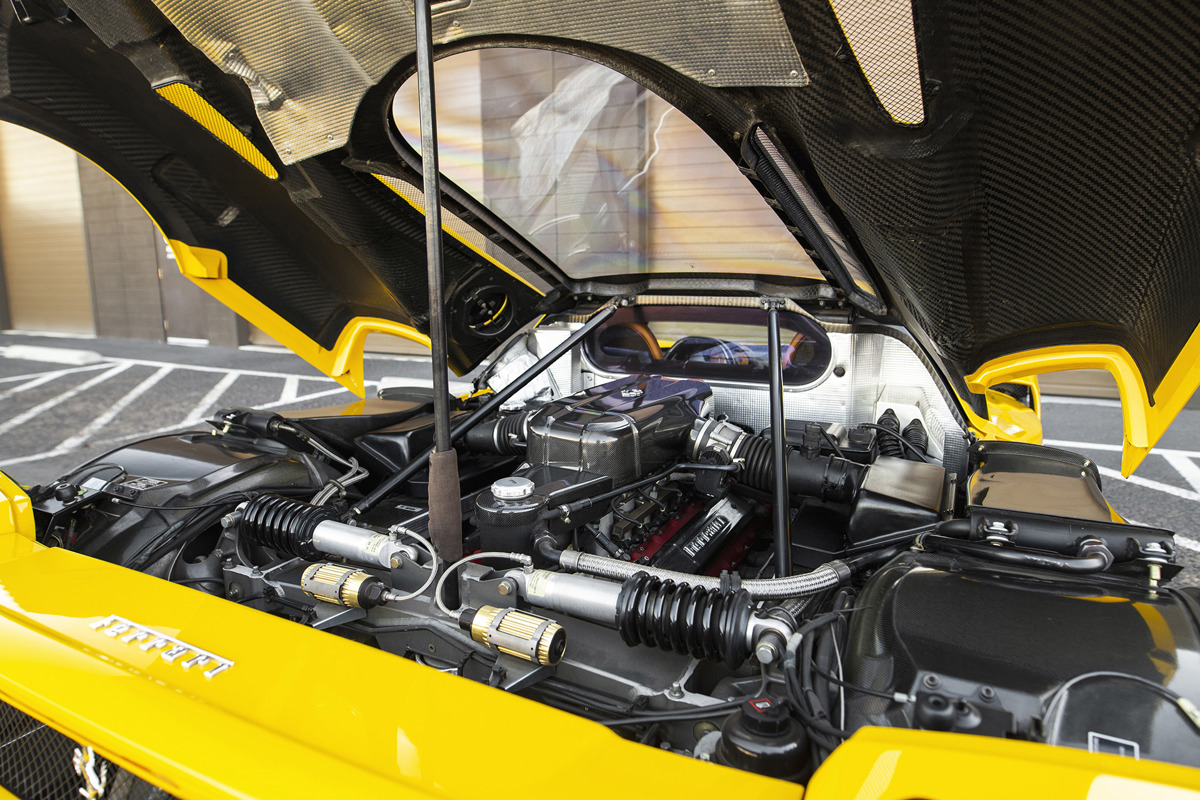 Even at the time, Ferrari's loyal customers knew the Enzo was something special. Intense demand first pushed Ferrari from a planned production of 349 examples to a total of 399. And then, one final Enzo—the four hundredth—was built as a gift to Pope John Paul II (this divine Enzo was later auctioned for charity by RM Sotheby's in 2015).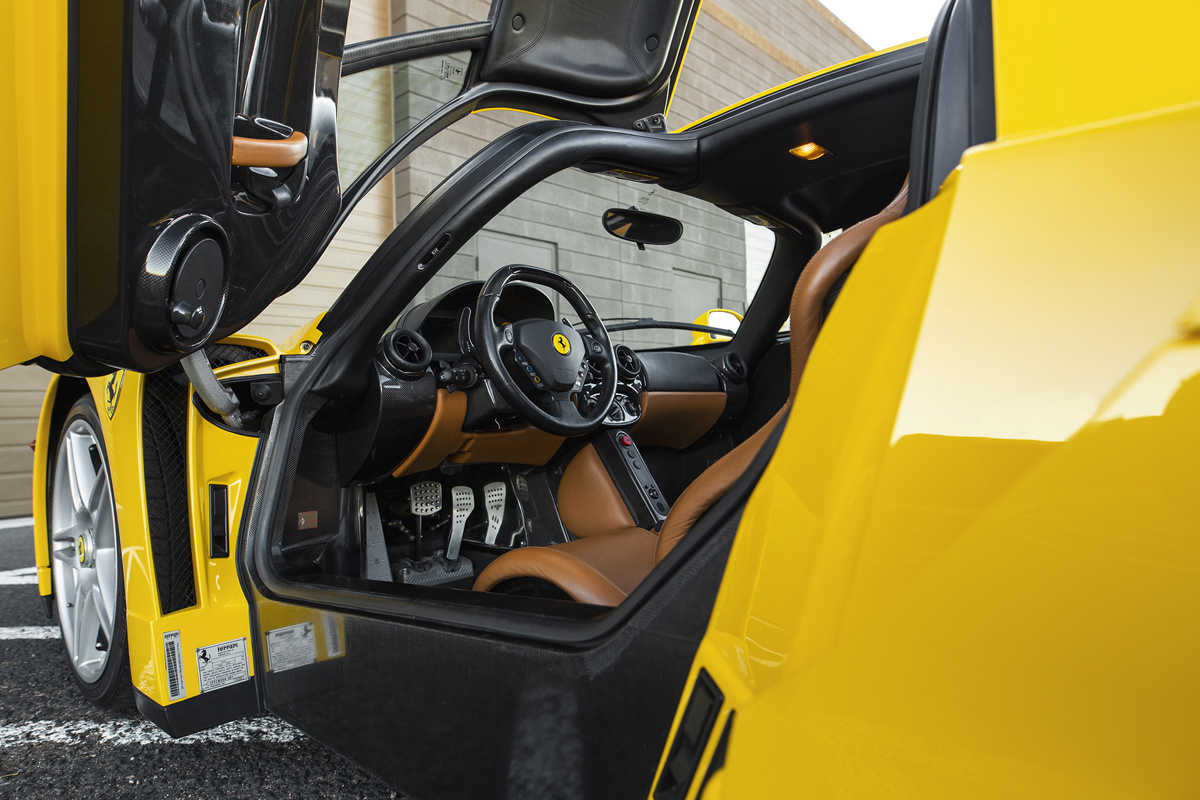 Some estimates indicate that Ferrari initially intended to paint 20% of all the Enzos produced in Giallo Modena. It is unclear exactly how many were built, though the devoted scholars on the forums of FerrariChat.com are on the case, tallying the total number of known Enzos in every color. One post counted 26 in yellow, another singled it down to one known North American Enzo. In any event, this striking example is one of a minority of examples of Ferrari's namesake hypercar not delivered in red.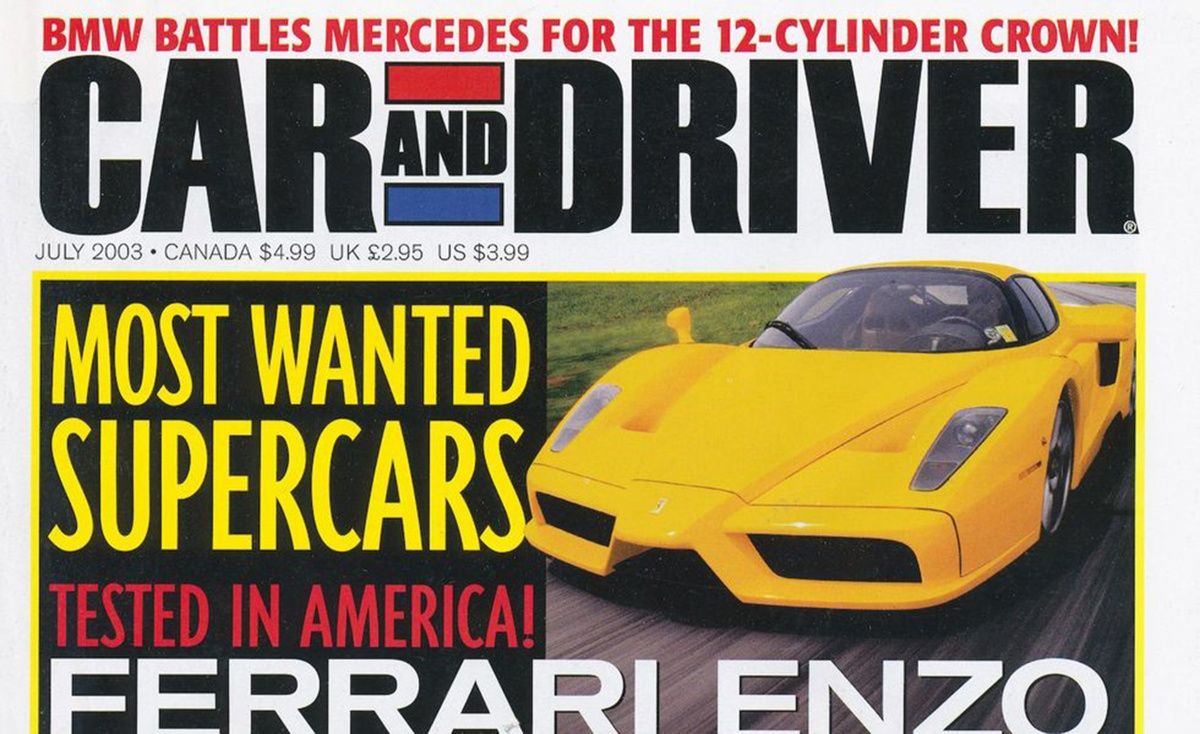 In fact, this particular example sported such a striking color scheme that it was chosen by none other than Car and Driver Magazine to put on the cover of their July 2003 issue. As the entire allotment of Enzos were spoken for, Ferrari did not build or provide press cars to the major magazines, so this customer car had to represent the prancing horse against rivals like the Ford GT and Lamborghini Murciélago. In his detailed road test, noted automotive journalist Aaron Robinson praised this Enzo's direct steering, saying at one point that it offered "easy, high-volume adrenaline." A standout example.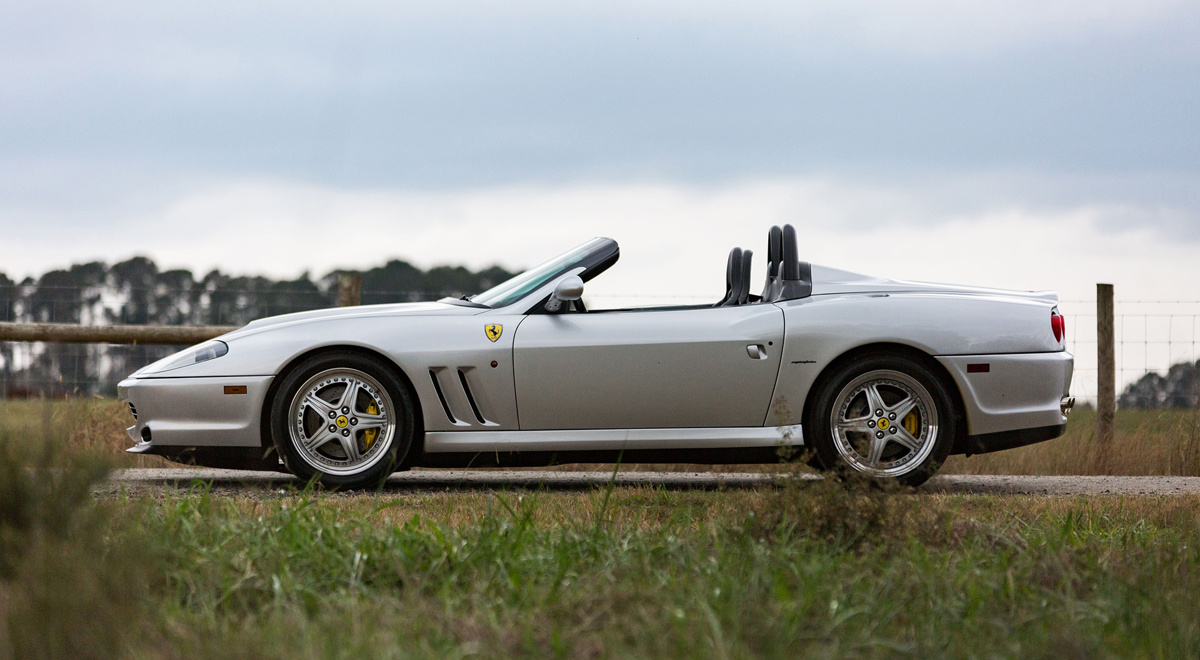 2001 Ferrari 550 Barchetta Pininfarina
Estimate: $300,000 - $350,000 USD
Also wearing a tasteful color, a metallic shade Ferrari calls Grigio Alloy, this twelve-cylinder, turn-of-the-century sports car is a tribute to the sports-touring cars that built the brand in the 1950s. Barchetta, naturally, is Italian for "little boat," denoting the open-top nature of the experience, almost like a low-slung powerboat. Fitting in with the nautical theme, the already-crisp silhouette of the Ferrari 550 is somehow made even more elegant, with the subtraction of a folding convertible top and the addition of two buttresses behind the passenger and driver's seats. Like all Barchettas, this was intended for pleasurable cruising in pleasant weather; like all Ferrari sports cars with that nautical name, if this car was a boat, the beltline (just above the door handles) would be where the Barchetta sits in the water. Unquestionably a speedboat—in other words, unmistakably Ferrari.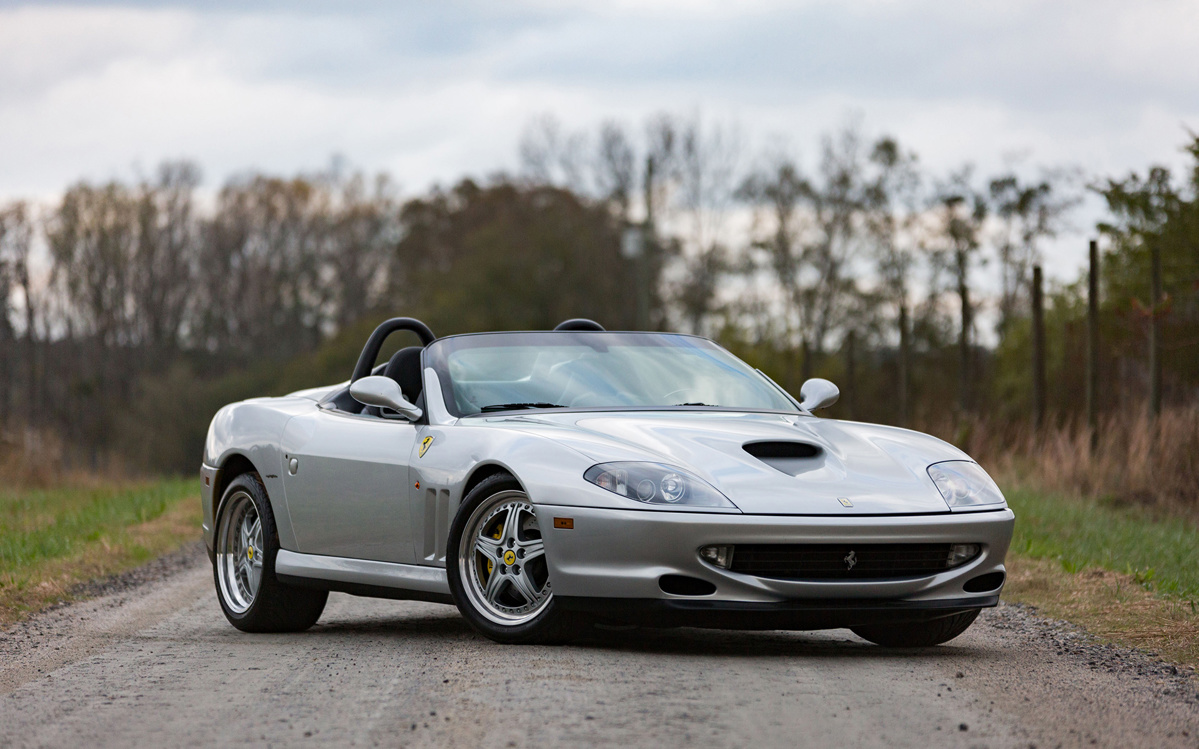 Released just after the turn of the millennium, before the Enzo was announced, the Barchetta also bears the name of Ferrari's most famous collaborator and longtime coachbuilder, Pininfarina. With a lineage that includes the 212/225 Barchetta that Enzo Ferrari reportedly sent to Henry Ford II as a birthday present in 1952, this modern 550 Barchetta also lacks a formal roof, instead opting for a stretching canvas affair that owners would have to assemble in inclement weather (EVO Magazine founder Harry Metcalfe, who owned a 550 Barchetta for years, shows how the roof fits into the massive trunk area). Surprisingly, for such a seemingly impractical car, the 550 Barchetta features a generous storage area for luggage; some report nearly double the storage capacity of the standard Ferrari 550.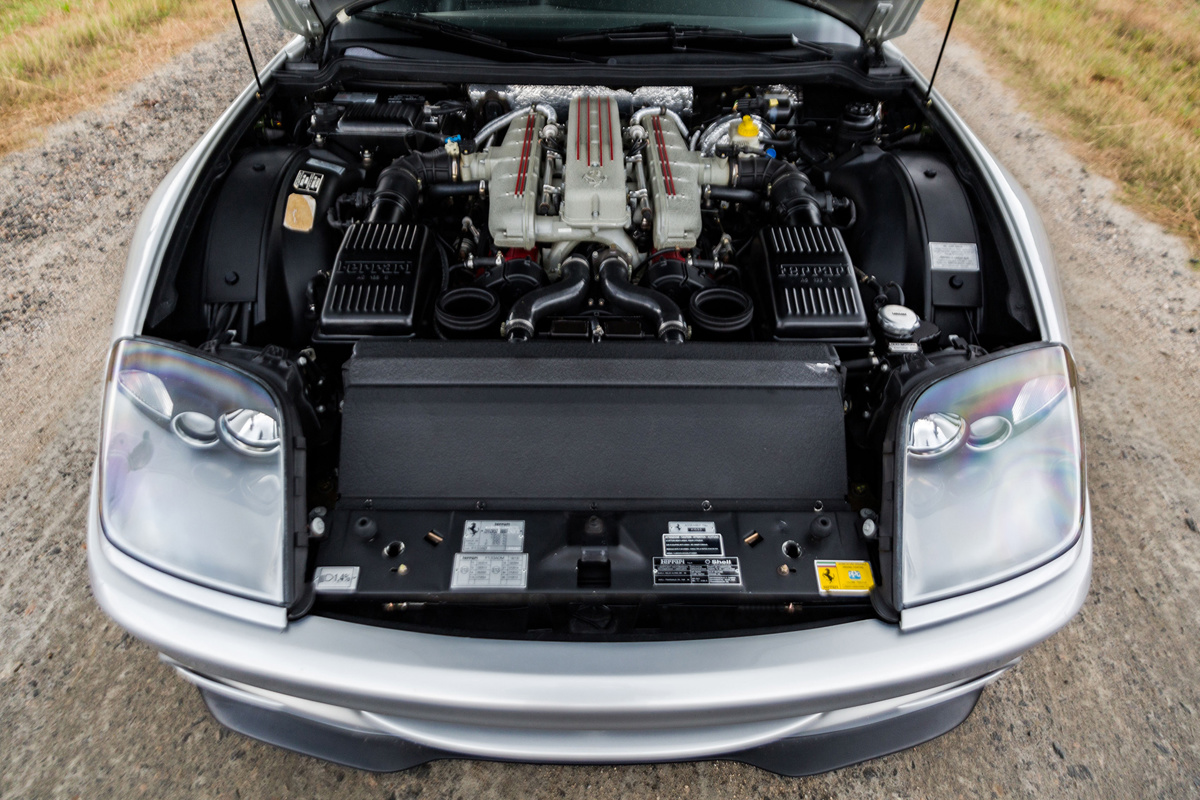 Finally, being a limited-edition Ferrari, the number built was of critical importance. Like all modern cars, this Ferrari was sold to a global audience, so the number in question had to satisfy all markets. Unfortunately, like with the Enzo, the number that Ferrari initially chose (444 units) proved to be unsatisfactory. Superstition was the problem; specifically, tetraphobia. For those who don't know, tetraphobia means "fear of the number four," a widely held belief in many countries. So, Ferrari increased their planned production to 448 in total, a much more numerically pleasing figure.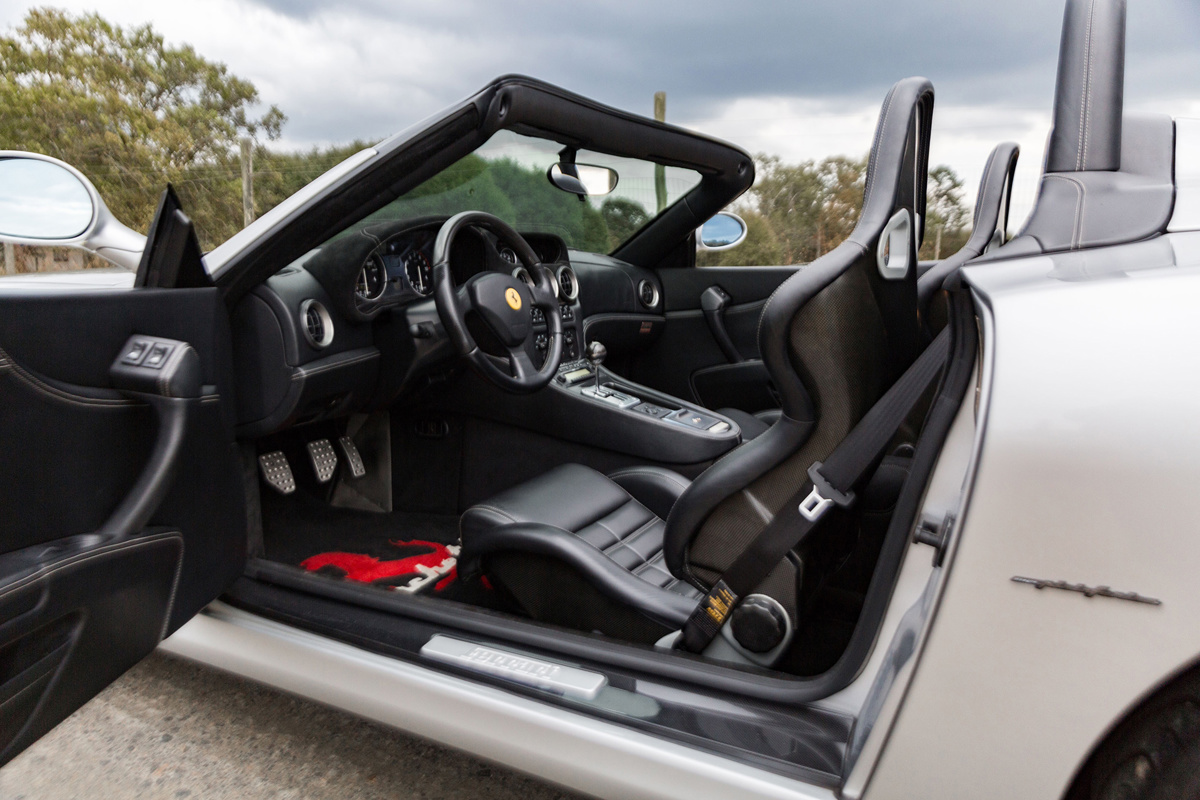 Whether your preferred "four hundred club" Ferrari is wearing Giallo Modena or Grigio Alloy; whether it derives its name from one of the greatest roadsters to wear the prancing horse badge or from the man himself, a collector cannot go wrong with a limited-edition Ferrari. Bidding closes on both Enzo and Barchetta on 22 January at RM Sotheby's 2021 Arizona auction.