Whilst it is easy to fantasize about owning the 1955 Ferrari 410 Sport Spider or the 1938 Talbot-Lago T150-C SS Teardrop Coupe, that are both set to cross the block at RM Sotheby's flagship Monterey auction in August, these are cars that are within reach of only the upper echelons of collectors. However, RM Sotheby's Monterey 2022 auction will offer incredible options under the $250,000 mark, all with incredible stories to tell and remarkable beauty and power. We shall now attempt to present fourteen extraordinary vehicles, encapsulating the value each would add to one's collection: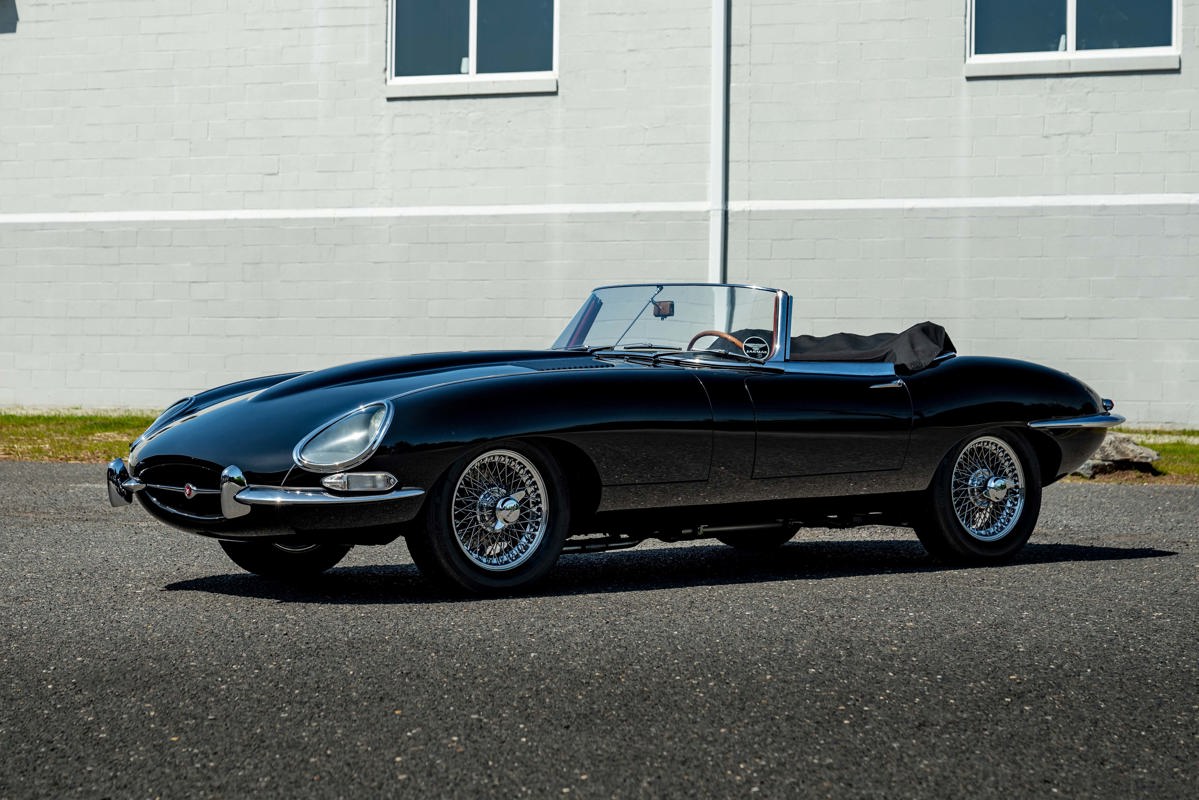 1961 Jaguar E-Type Series 1 3.8-Litre Roadster
Estimate: $225,000 - $275,000 USD | Offered Without Reserve
Offered from The Iannelli Family Collection
With owners ranging from Hollywood royalty to kings and queens of the jet set, the Jaguar E-Type certainly had an irreversible effect on the world of motoring when it was released in 1961. Chassis number 875753 is one of the earliest E-Types to have left the Browns Lane factory in the first year of production for Series 1 examples and has lived a storied life, being first delivered to Antonin Besse & Co in the small gulf state of Yemen. Benefitting from a full restoration between 2012 and 2015 by Jaguar specialists Classic Showcase in California, this E-Type is ready to take to the road once again. This would therefore make an extremely stylish addition to any collection, perhaps for those looking to emulate their favorite sixties film star and take this fine, perfectly restored Jaguar on beautiful rallies and tours across the country.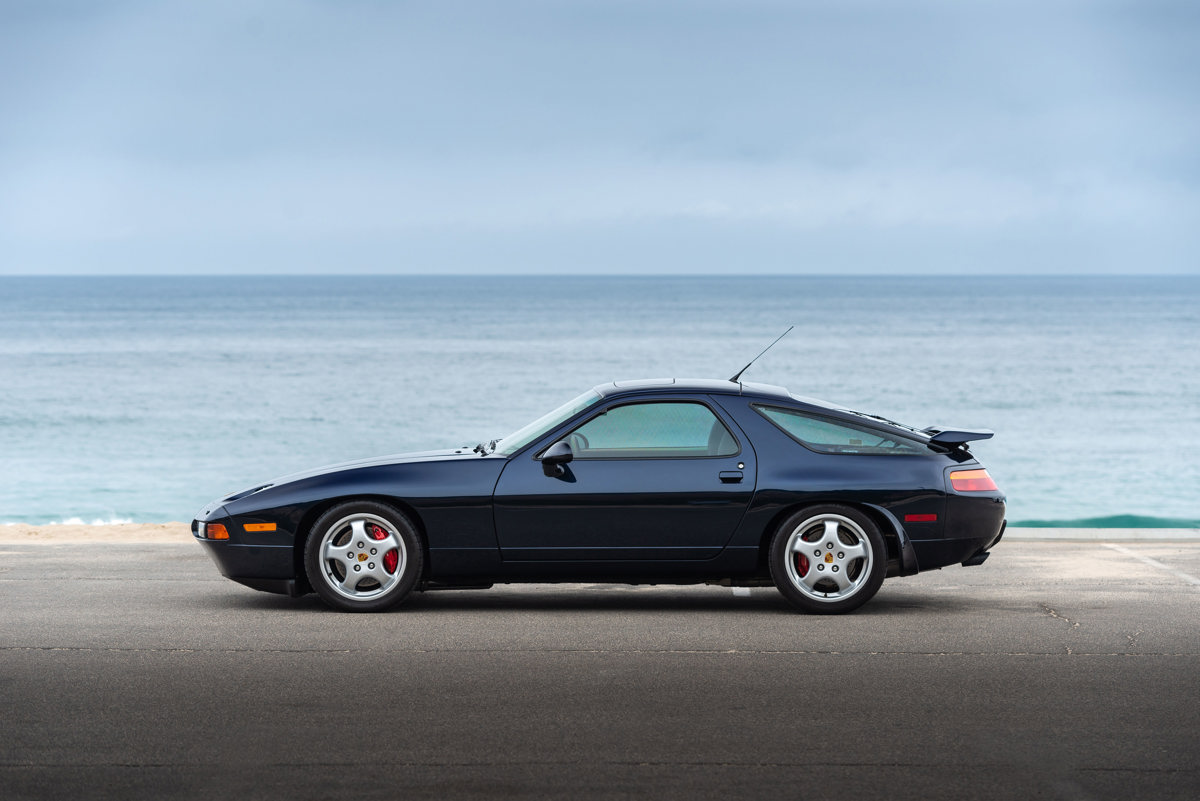 1995 Porsche 928 GTS
Estimate: $225,000 - $275,000 USD | Offered Without Reserve
The Porsche 928 GTS was the final incarnation of the 928, and this particular example is made all the more special by being one of only 26 US-delivered examples, made even more uncommon with its manual transmission paired with a 350 horsepower, 5.4-liter V-8. This example would suit an esteemed Porsche collector—one not satisfied with simply owning a conventional 911 sports car—and is looking for something a little more unique and rare to join their collection, and what more fitting than one of the most desirable front-engine models from the Stuttgart marque?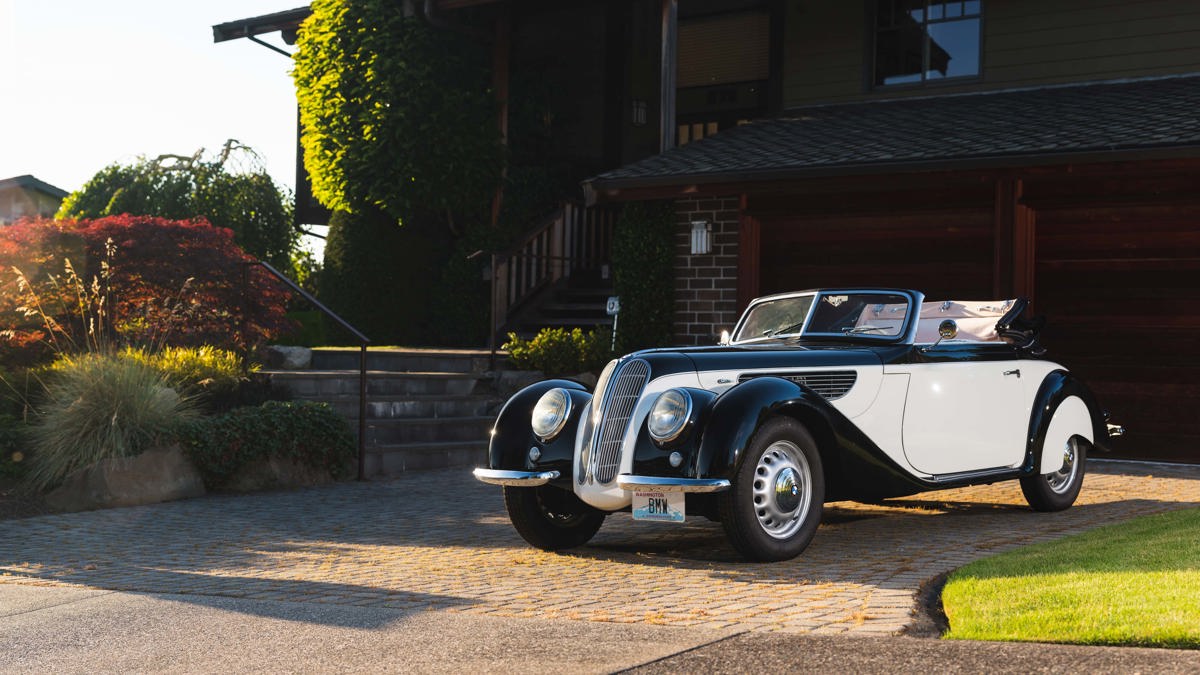 1938 BMW 327/28 Sport Cabriolet
Estimate: $225,000 - $275,000 USD | Offered Without Reserve
One of Bayerische Motoren Werke's earliest road cars, the 327/28 was an incredibly stylish, luxury-oriented tourer when the model was first released in 1937. Following on from the 327, the 327/28 was blessed with the competition-proven inline 6-cylinder from the 328, ensuring reliable and smooth power delivery. Chassis number 73272 is presented in an undisputedly tasteful and uncommon color scheme of black over white, otherwise known as "Tuxedo." This particular example has also garnered attention on concours lawns the world over, having been displayed at Pebble Beach in 2013 in addition to winning People's Choice at the 2012 BMW Car Club of America show. This German Cabriolet would suit someone looking for a gorgeous pre-war open tourer—where else should one look than this perfectly preserved example of the legendary German marque's first real road car?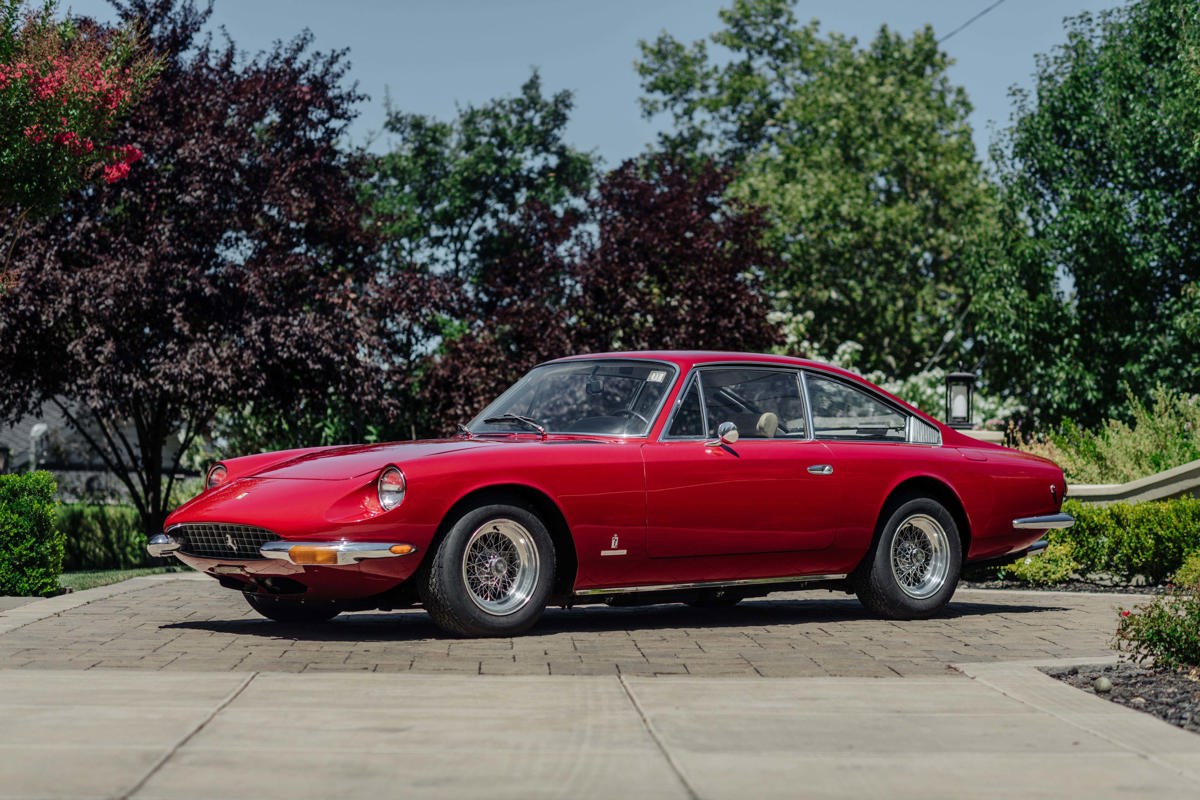 1969 Ferrari 365 GT 2+2 by Pininfarina
Estimate: $225,000 - $250,000 USD | Offered Without Reserve
Blessed with having a number of stylistic similarities with the 500 Superfast's styling, the 365 GT 2+2 is one of a few Ferraris that could be described as commodious. Not only does this practical prancing horse contain seats for the driver and three passengers, but also offers supreme cruising ability thanks to its 4.4-liter, naturally aspirated, "Colombo" V-12, giving this grand tourer in excess of 300 horsepower. Couple this with air conditioning, power steering, and brakes, all cutting edge for the day, in addition to independent rear suspension and you have something that would be suited for the diehard Tifosi looking for a great daily driver. Thanks to a restoration in 1993, and a report by fabled Ferrari historian Marcel Massini, this is one of the finest 365 GT 2+2 examples for sale. The ability to acquire a late 1960s Ferrari for under $250,000 is one not to be missed, especially this fine example that has been so well preserved throughout its life.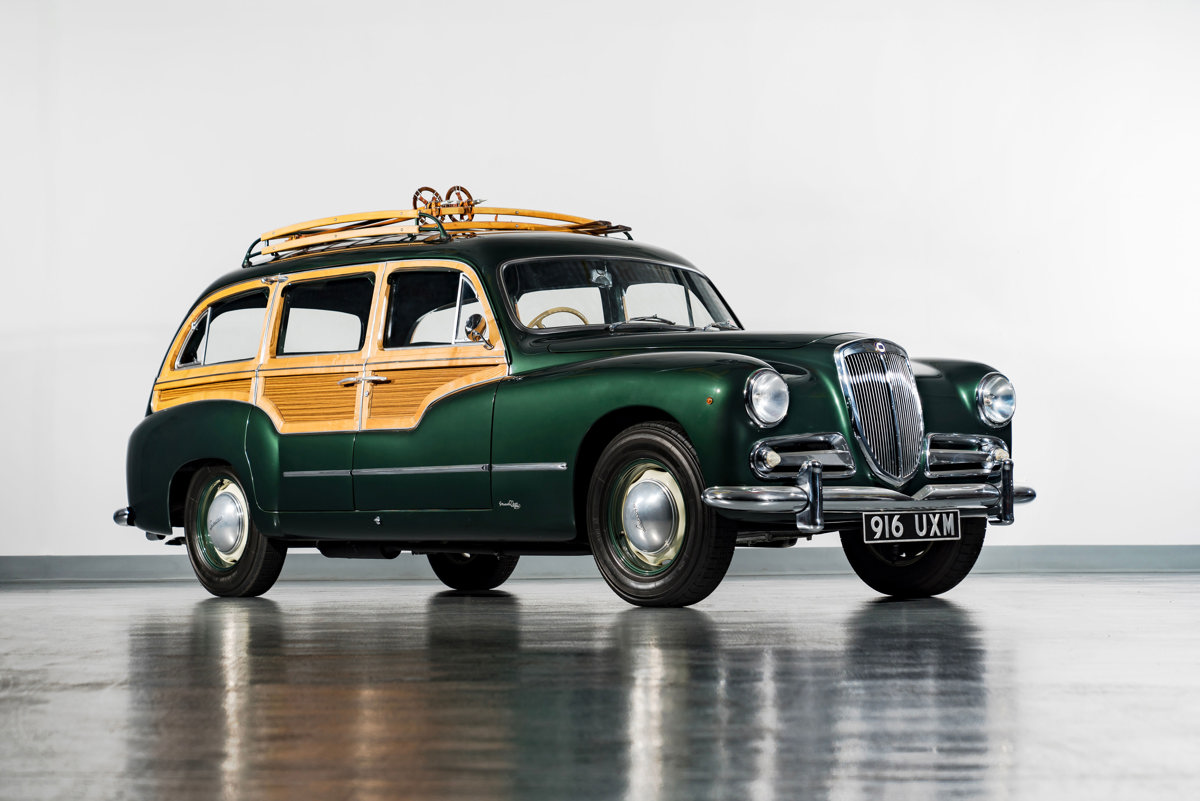 1952 Lancia Aurelia B53 Giardinetta by Viotti
Estimate: $200,000 - $300,000 USD | Offered Without Reserve
Offered from The Oscar Davis Collection
What makes a Lancia station wagon with ski poles so interesting, you may ask? Well, extreme rarity is the answer. Out of 47 examples believed to have been built, this Aurelia B53 Giardinetta by Viotti is believed to be one of a mere two known to survive to this day. The little-known Turin-based Carozzeria Viotti only coachbuilt a very exclusive number of chassis during its lifetime from 1921 to 1964, all of which can be argued as unmistakably beautiful machines, such as the Alfa Romeo 8C 2300 Viotti Coupé. Being offered from the collection of esteemed petrolhead and connoisseur Oscar Davis, the unique station wagon has achieved some serious success on the concours lawn, such as winning the post-war Lancia class at the 2008 Pebble Beach Concours d'Elegance. This delightful Lancia would be best suited to someone looking for a winter car to take to the slopes, or a vehicle for summertime cruising, no ski poles required.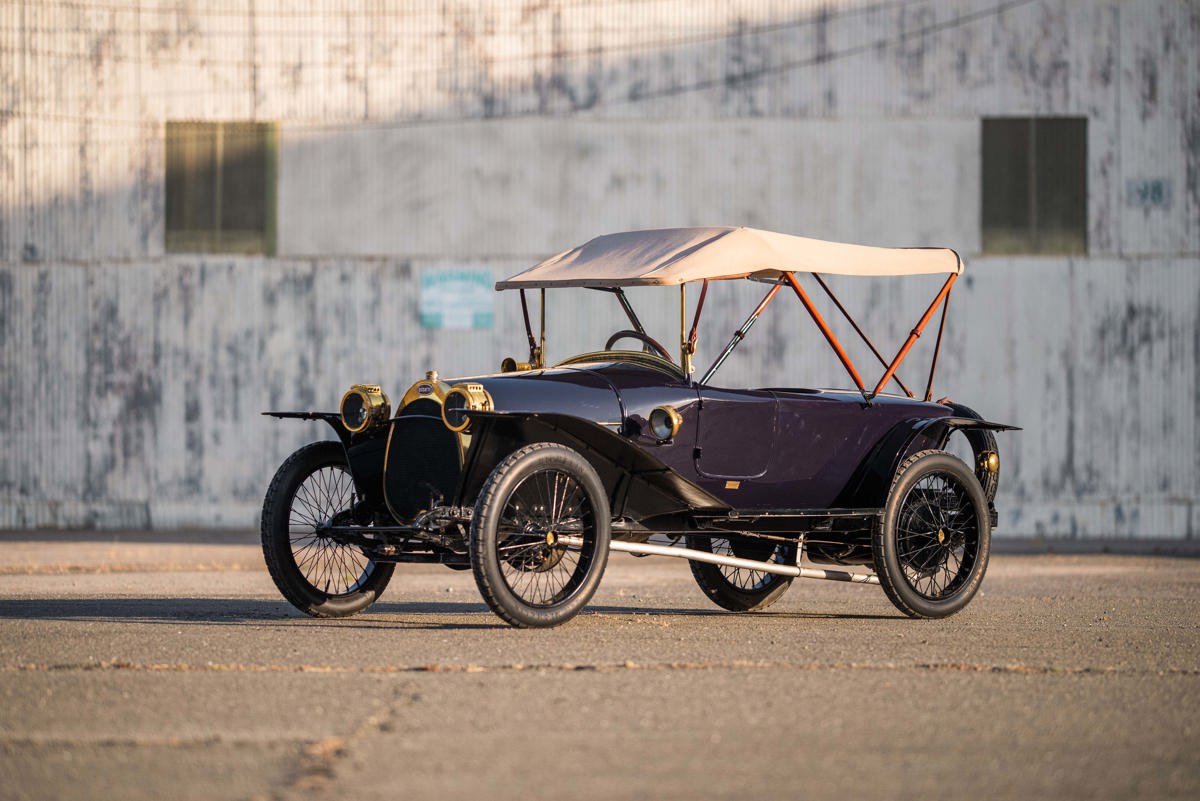 1914 Bugatti Type 22 Torpedo by Chauvet
Estimate: $200,000 - $250,000 USD | Offered Without Reserve
Offered from Masterworks of Design
Ettore Bugatti's eponymous motor business first started in 1901 with the Type 2; this sporting Type 22 came a dozen years after the formation of the Molsheim-based firm. Adding to the uniqueness of this early-production Bugatti is the coachwork by Chauvet, a little-known French coachbuilder, with this example believed to be their only remaining work on a Bugatti chassis. Delivered new to Albert Viriot, it is said this example was raced as a "6 HP Bugatti" in the Tourisme category at the Cabourg race meeting in July 1914, showing that it was used as intended in-period. This fine example is accompanied by a history file from the notable Bugatti historian Pierre-Yves Laugier and would be suited for someone with a fascination with the Bugatti brand wishing for an early history example, representing the genesis of this distinguished marque.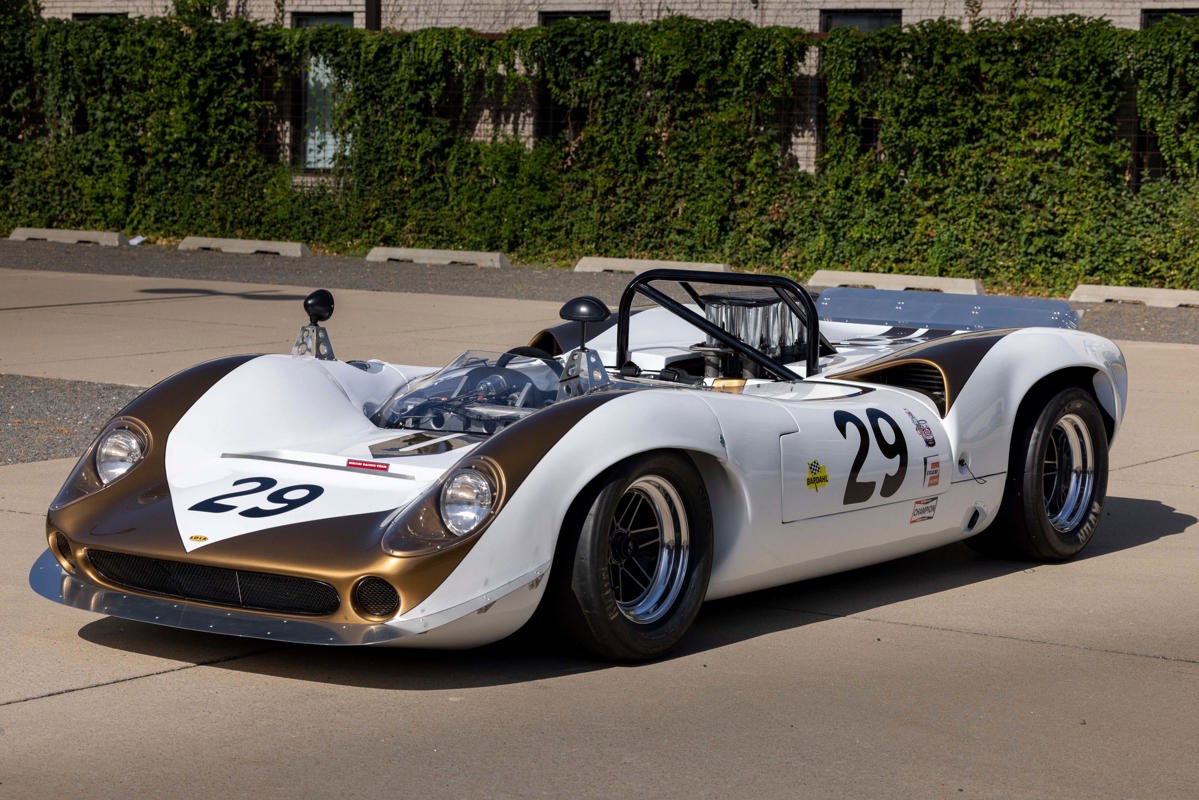 1966 Lola T70 Mk II Spyder
Estimate: $175,000 - $250,000 USD | Offered Without Reserve
Now, the first racer in our series of 15 Under $250K. This Lola T70 is one of a meager 33 factory-built Mk II Spyders, which proved to be one of the most successful models in 1966, thanks to victories in the US such as in Can-Am racing, in addition to various titles across the pond in the UK. This very car, chassis number SL71/28, achieved victories four times in 1966 thanks to a remarkable weight of less than 750 kg and a revised and lighter aluminum chassis compared to the Mk I variant. Accompanied by a FIA historic technical passport application, this legendary Lola T70 has been refreshed; thanks to a recent full cosmetic and mechanical restoration it is certainly ready for its next trip to the circuit. The roaring Chevrolet V-8 powerplant producing nearly 600 horsepower would provide a thrilling counterpoint to the more subdued race cars of the modern era. This sixties icon would therefore match well with a collector who either wants to break into historic motor racing or a motorsport veteran wishing to continue their passion for competition.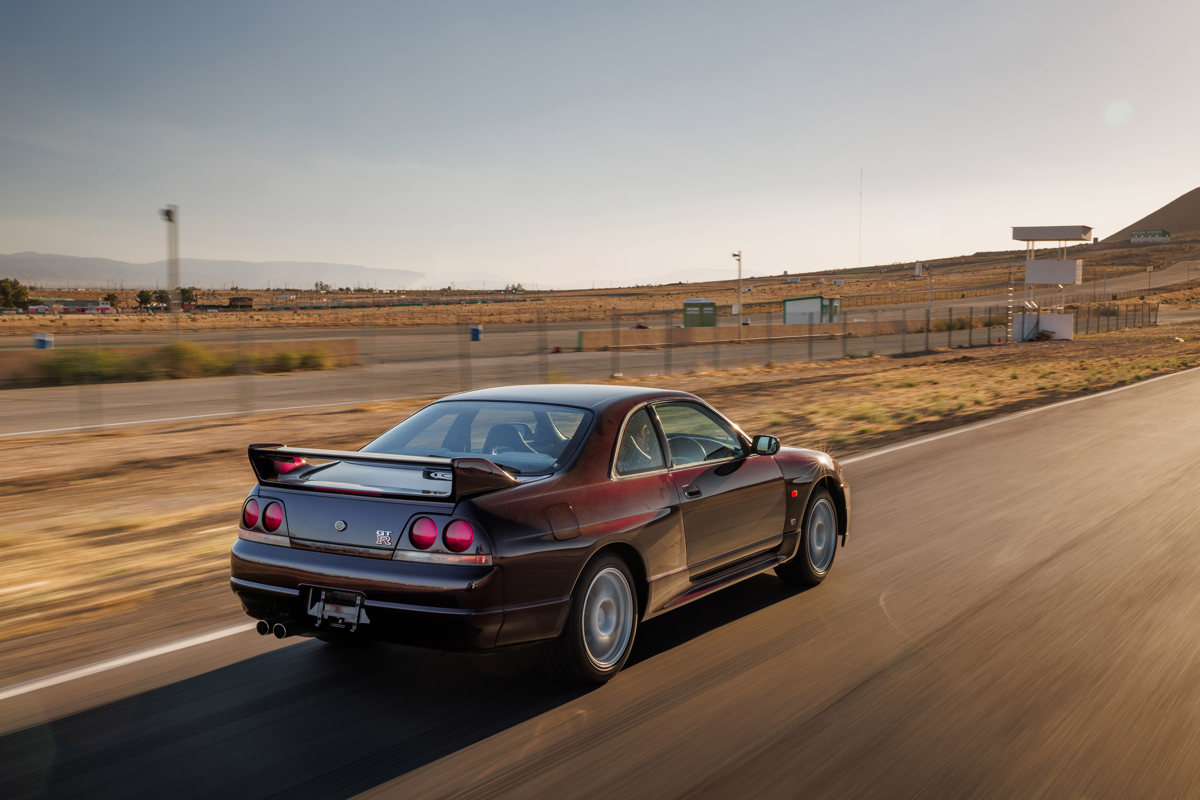 1995 Nissan Skyline GT-R
Estimate: $150,000 - $180,000 USD | Offered Without Reserve
Ever since the R32-generation Nissan GT-R started beating the Ford Sierra Cosworth and taking its place atop the leader board in the Australian Touring Car Championship in 1991, the Australian press referred to the car as "Godzilla, the monster from Japan." The expressive nickname stuck, hence why this R33-generation example still comes with this nomenclature. Enthusiasts of Japanese Domestic Market (JDM) sports cars will tell you that finding an unmodified, low mileage R33 is an extremely mouth-watering proposition that excites serious collectors the world over. With fewer than 1,590 km on the clock, presented in as-new condition, this opportunity is arguably as close as one will ever get to acquiring a brand-new, 27-year-old Nissan GT-R. Any collection would warmly welcome this fine Midnight Purple example, but it perhaps is best suited to a collector looking for a Japanese rocketship from the mid-1990s: A manual, 4-wheel-drive, 2.6-liter V-6 racer for the road, an unrepeatable combination today.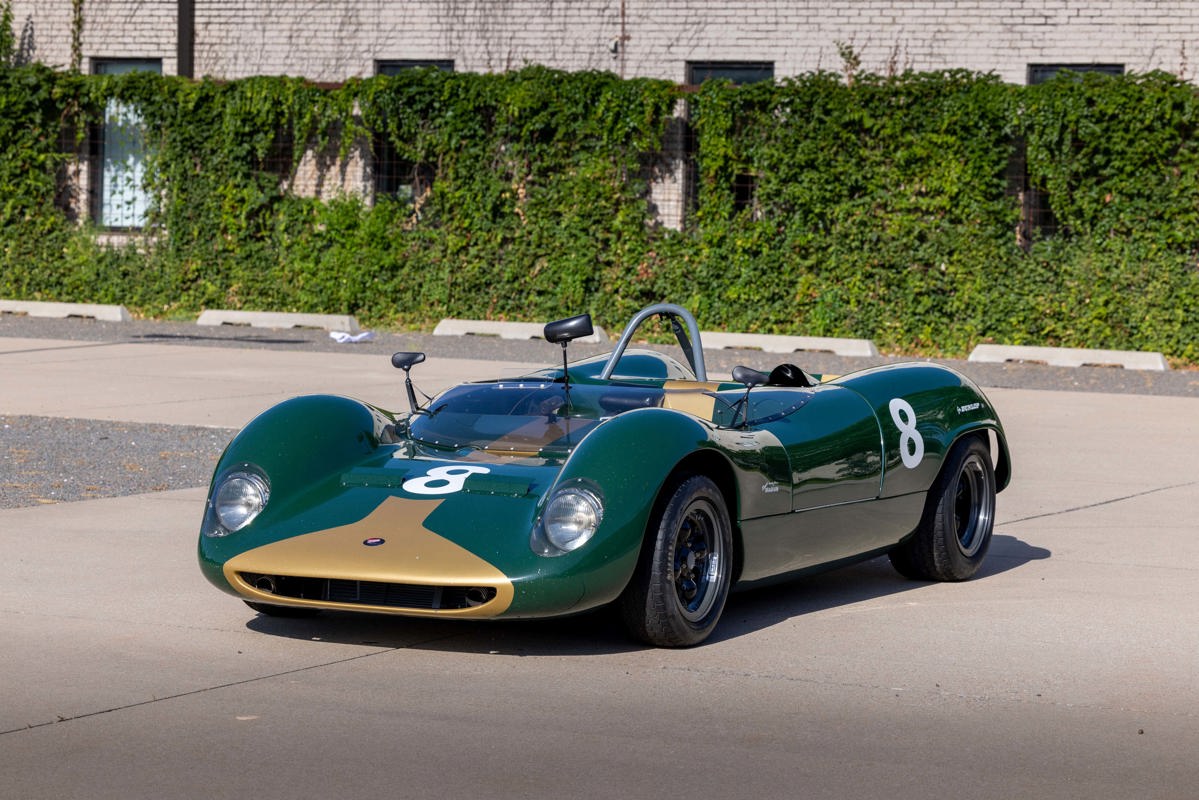 1966 Brabham BT8
Estimate: $150,000 - $200,000 USD | Offered Without Reserve
Moving to the second racer in our series, the Brabham BT8. For those unfamiliar, Brabham was a British firm first established by legendary Australian racer Sir Jack Brabham along with Australian designer, Ron Tauranac. Fascinatingly, Sir Jack Brabham is still the only driver to this day to have won a FIA Drivers' Championship in a car bearing his own name in 1966. Fittingly then, this very example comes with signatures from both the founders of the noteworthy race team as well as the Can-Am race winner from the period, Tony Dean. Thanks to Tauranac's brilliance, the BT8 is much like all Brabham racers in terms of its durable construction and rewarding driving experience. This is a truly exciting proposition of a well-raced Brabham, ideal either for one who wishes to try their hand at historic racing or for motorsport concours classes. Either way, what better car to drive or display than one which has Jack Brabham's blessing onboard?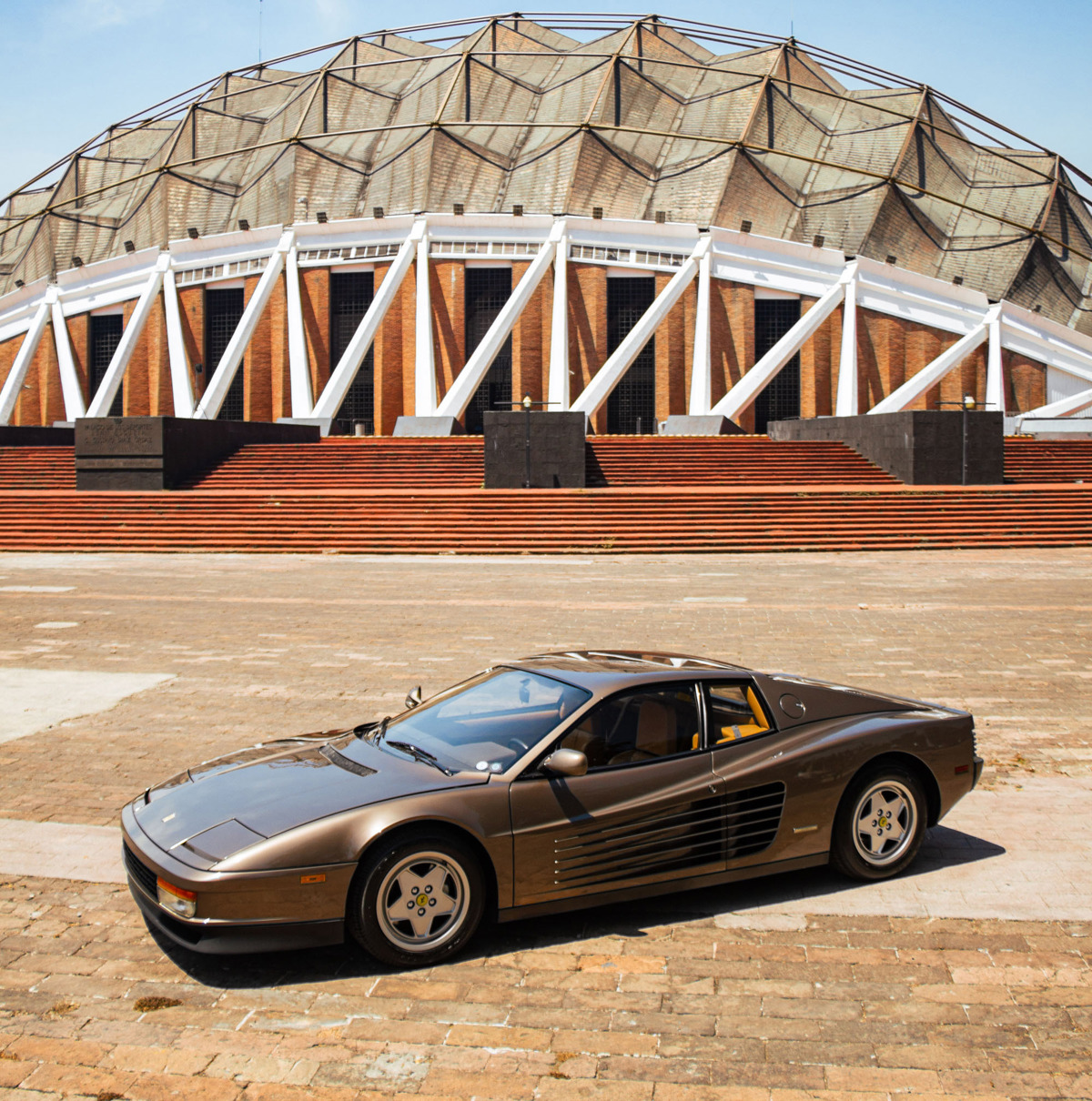 1988 Ferrari Testarossa
Estimate: $150,000 - $225,000 USD | Offered Without Reserve
Undoubtedly the undisputed king of the 1980s, the wedge-shaped Testarossa became a poster star in the era of flair and style. As depicted in popular culture, there are plenty of Testarossas in Rosso Corsa, but how many were made in exquisite Marrone Metallizzato over Beige leather? Very few indeed. However, this example has not merely sat hidden over the years, having been displayed at the Cavallino Classic XXIV and winning first-in-class there in 2015. This would be a standout prancing horse in any Ferrari collection, and the one to choose if you wanted attention when going around town. It is clear this particular example has been humbly used throughout its life, first being delivered via the US dealer of Autohaus Inc. in Massachusetts and is offered with a remarkable 6,611 miles on the clock. Blessed with a recent full service, this 1980s machine is certainly presented in on-the-button condition, ready for its next worthy custodian.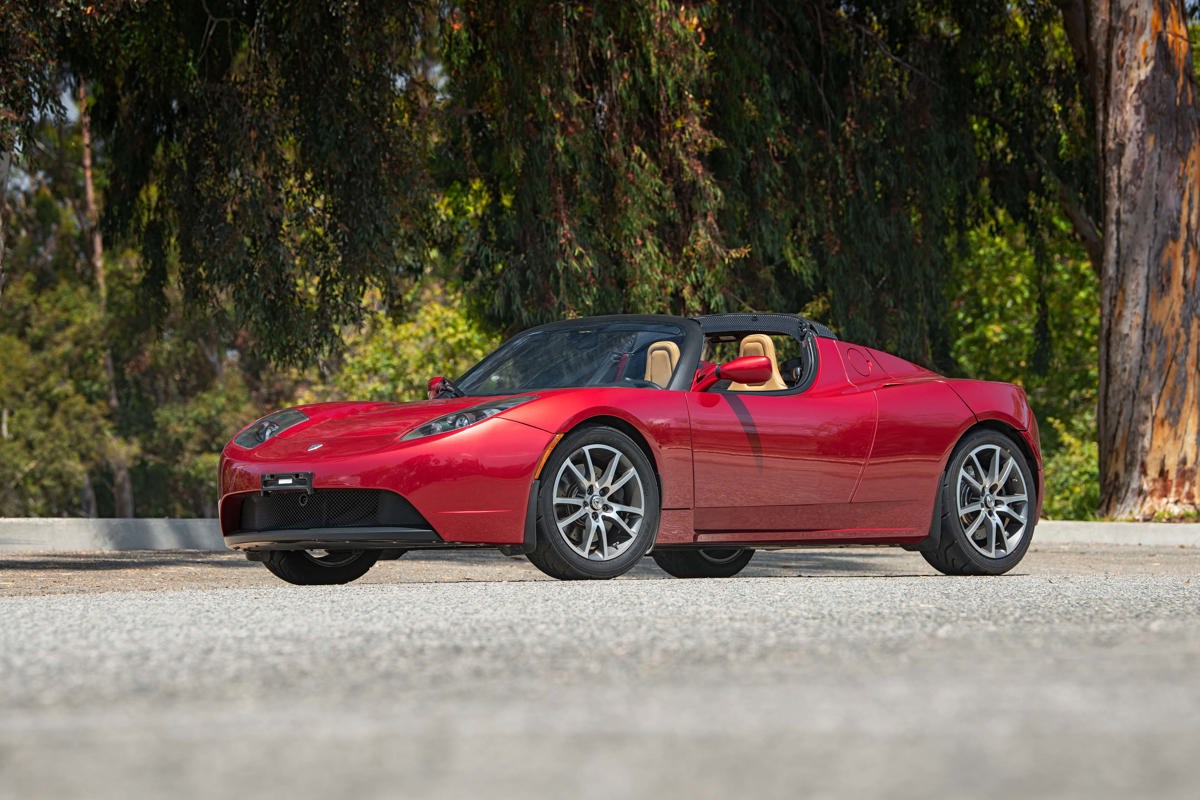 2010 Tesla Roadster R80 3.0
Estimate: $125,000 - $150,000 USD | Offered Without Reserve
Tesla has become the brand for electric cars thanks to their exponential growth in the past five years and the outsized vision of the eccentric founder Elon Musk. However, none of Tesla's current reputation would exist if it wasn't for this: The first-generation Tesla Roadster. This example is as fine as they come, with only one owner from new and only 6,400 miles on the odometer. Add to this an upgrade to Tesla's new R80 3.0 battery pack, and you have a stylish and sophisticated electric car that can travel a maximum of 340 miles on a single charge. Undoubtedly already a modern classic, one day when electric cars have center stage when it comes to transportation, this Tesla will be looked upon as significant. Add this forward-thinking, technology-packed, electric sportscar to your collection in Monterey—perfectly suited for an innovator!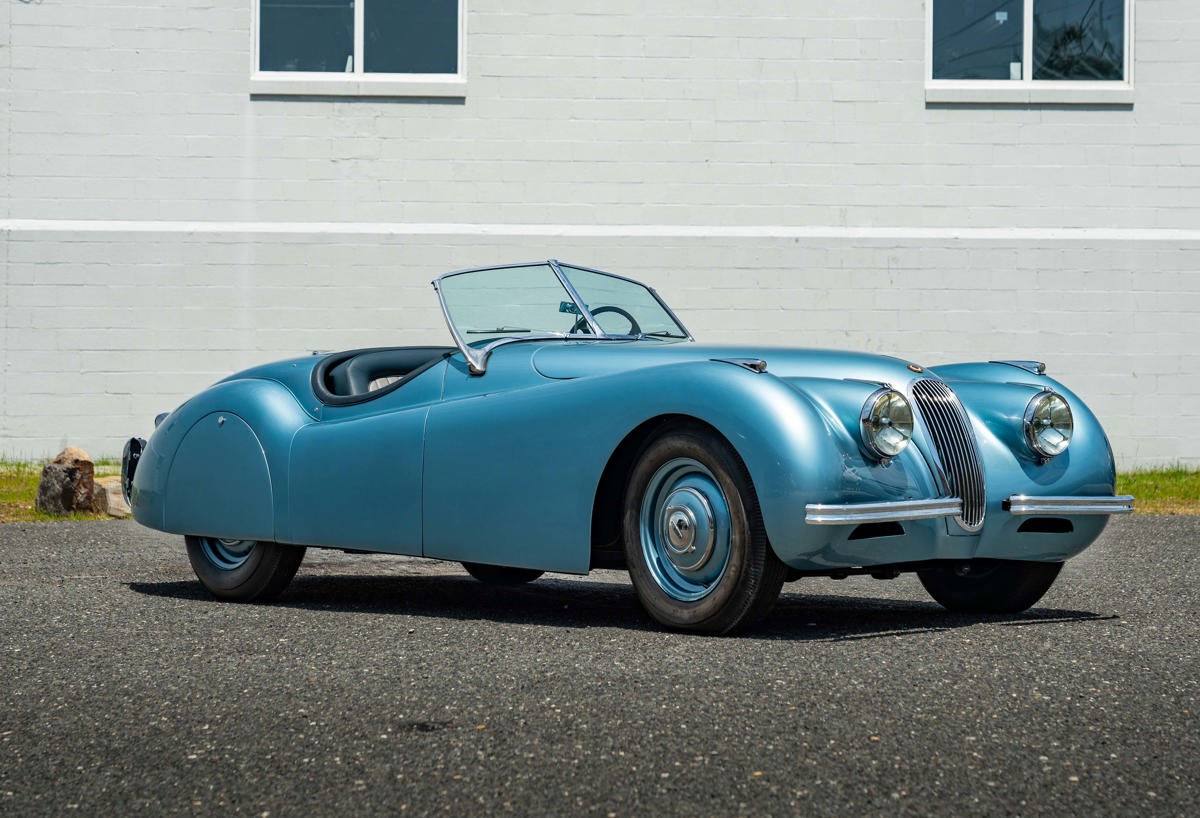 1950 Jaguar XK 120 Roadster
Estimate: $100,000 - $125,000 USD | Offered Without Reserve
Offered from The Iannelli Family Collection
What do the Jaguar XK 120, the Mercedes 300SL, the Ferrari Daytona, and the McLaren F1 all have in common? Well, they all wrote themselves into the history books for being the fastest production cars at the time, with the XK 120 hitting new heights of speed when it hit 124.6 mph in 1949. Still a respectable speed to this day, the thought of hitting that maximum velocity in Jaguar's first real production effort after World War II is nothing short of remarkable. As an expression of Jaguar founder Sir William Lyons' brilliance, the British visionary designed a two-seater tourer powered by an expressive 3.4-liter inline-six-cylinder engine before then going on to develop some of Jaguar's greatest hits. This Pastel Blue example has recently enjoyed a concours-worthy restoration, meaning this British roadster could be thoroughly enjoyed by someone looking for a beautiful, open-top tourer with abilities that are still impressive today.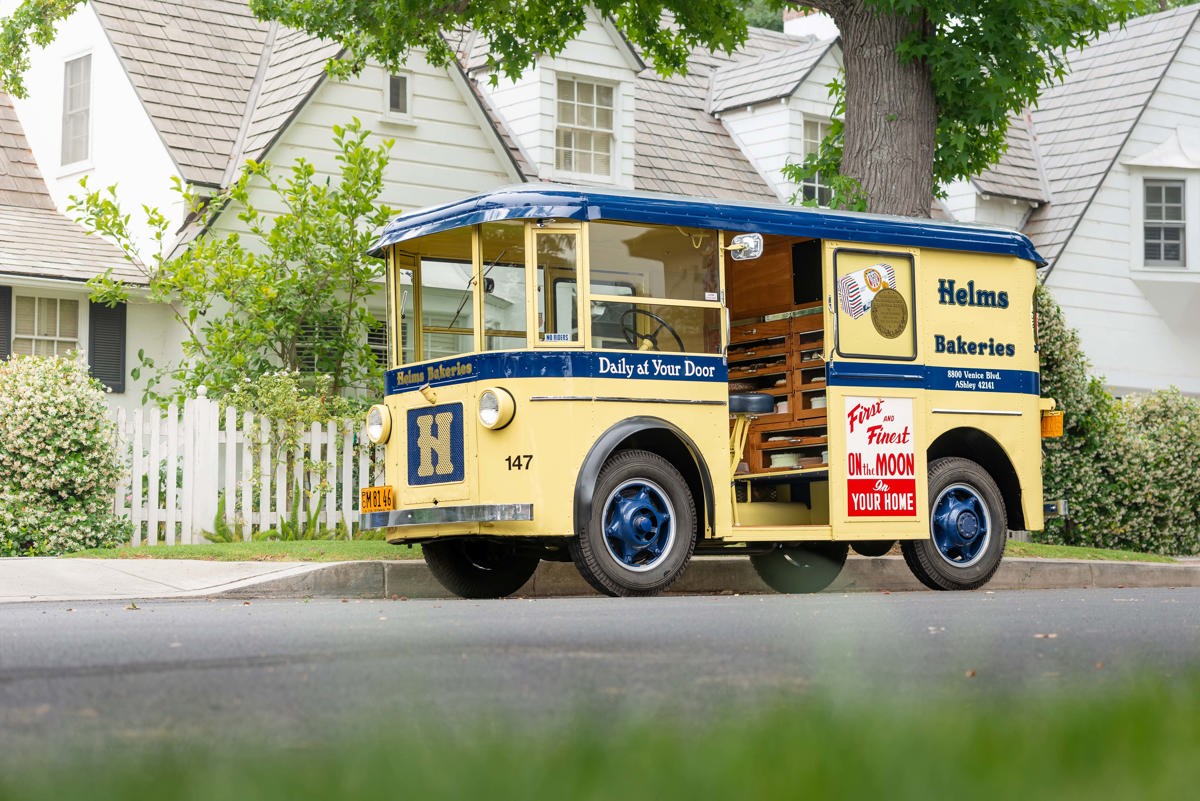 1936 Twin Coach Helms Bakery Delivery Truck
Estimate: $90,000 - $110,000 USD | Offered Without Reserve
Whilst not quite the Ferrari 'Breadvan' that is so often seen kissing the apex at the Goodwood Revival every year, this Twin Coach Helms Bakery Delivery Truck is a distinctive and highly interesting example that would stand out in even the most serious collections. Instantly invoking memories of childhoods the world over, this iconic Southern Californian delivery truck undoubtedly stirs fun emotions of fresh bread, cakes, and cookies. Fortunately, this delightful Delivery Truck boasts cabinets stocked full of delicious-looking items. A good fit for Los Angeles-based collectors, this example is a worthy collectible and also one that could house a potential business—fresh pastries anyone?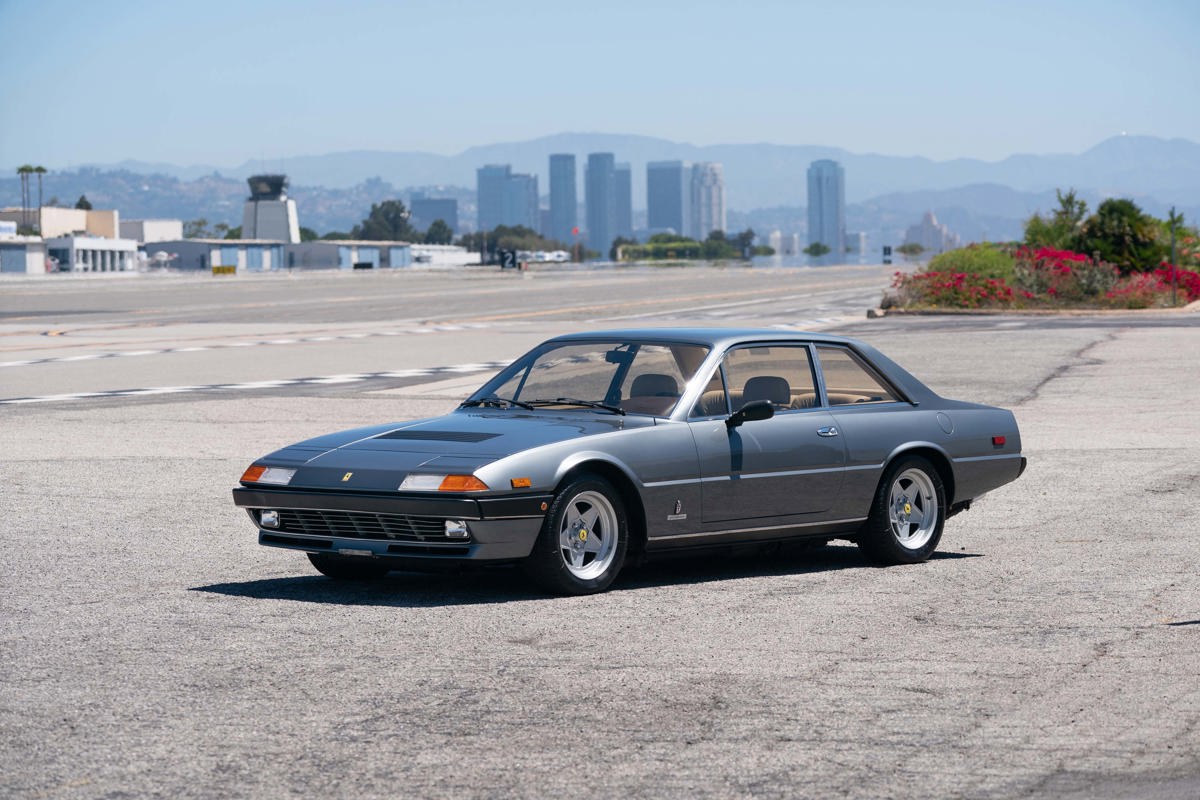 1984 Ferrari 400i
Estimate: $80,000 - $100,000 USD | Offered Without Reserve
A car that has spent its past three decades in the same ownership is essentially evidence that this example has been thoroughly enjoyed and cared for throughout its lifetime. Presenting just over 10,300 miles on the odometer and boasting a recent service totaling over $11,000, this twelve-cylinder, 315 horsepower grand tourer presents remarkably good value for a mid-1980s Ferrari. Given the 'i' nomenclature, which denotes a fuel-injected system thanks to the arrival of Bosch injectors in 1979, it helped it to comply with US emissions standards. Perhaps this 400i would be willing to join a stable of Ferrari grand tourers, a tantalizing option when paired with the numerous other prancing horse examples for sale at RM Sotheby's Monterey 2022 auction. While the definition of value is a personal decision for everyone, with well-cared-for cars representing nearly all eras and styles, certainly Monterey 2022 offers examples for every collector.