Named in honor of competition itself, with "Carrera" translating to "race" in Spanish, the Porsche 356 B Coupe established a standard under which all of Stuttgart's subsequent sports cars had to pass. The scripted "Carrera," proudly displayed atop the rear deck of nearly every Porsche 911 generation since can trace back to the engine powering this 356 B. But it is one thing to know this heritage intellectually, and quite another to experience it firsthand. While we cannot transport you to the Bavarian hills, above Karlskron, Germany, we can do the next best thing, with this fabulous, in-cockpit footage, capturing a thrilling climb up the mountains in this Carrera-powered Porsche 356 B Coupe, an early star of RM Sotheby's Open Roads, March 2021 auction: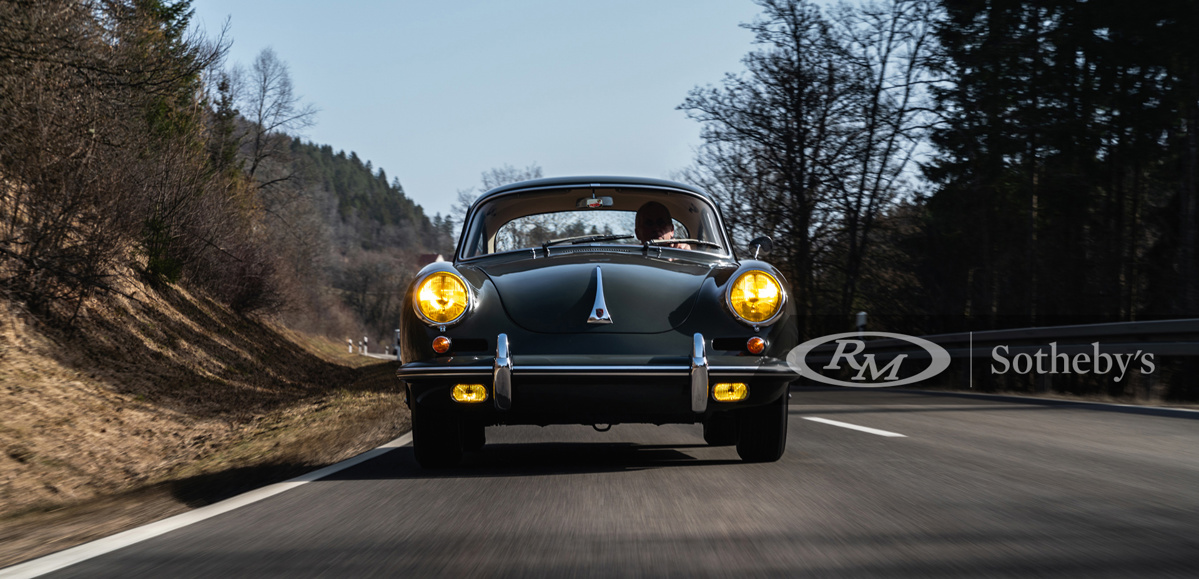 1962 Porsche 356 B Carrera 2 Coupe by Reutter
Estimate: €390,000 - €460,000 EUR
Lot Location: Germany
The air-cooled Type 587/1 engine featured in this example embodied, at that time, the next-generation in the evolution of Prof. Dr.-Ing Ernst Fuhrmann's "Four-cam" design. With a higher displacement of 2.0 liters, thanks to a new, wider engine block design, the powerplant still featured Fuhrmann's complex system of two camshafts per cylinder bank driven by vertical shafts with angular gears. Porsche was so proud of this new engine design, they featured a variant of it in their 904 Carrera GTS racecar. Adding to the advanced performance, disc brakes were also standard.
As you can see in this thrilling on-board footage, the Fuhrmann "Four-cam" engine has no difficulty delivering maximum performance at high-RPMs, the kind of typically tough task a motor would experience during a hillclimb or while running up a mountain road. The intricate system inside this air-cooled, flat-four engine was built to tight specifications—the plain bearing on the intermediate shafts, for instance, famously has a tolerance of zero at room temperature—but when they are tuned correctly, the finished product is nothing less than automotive artwork.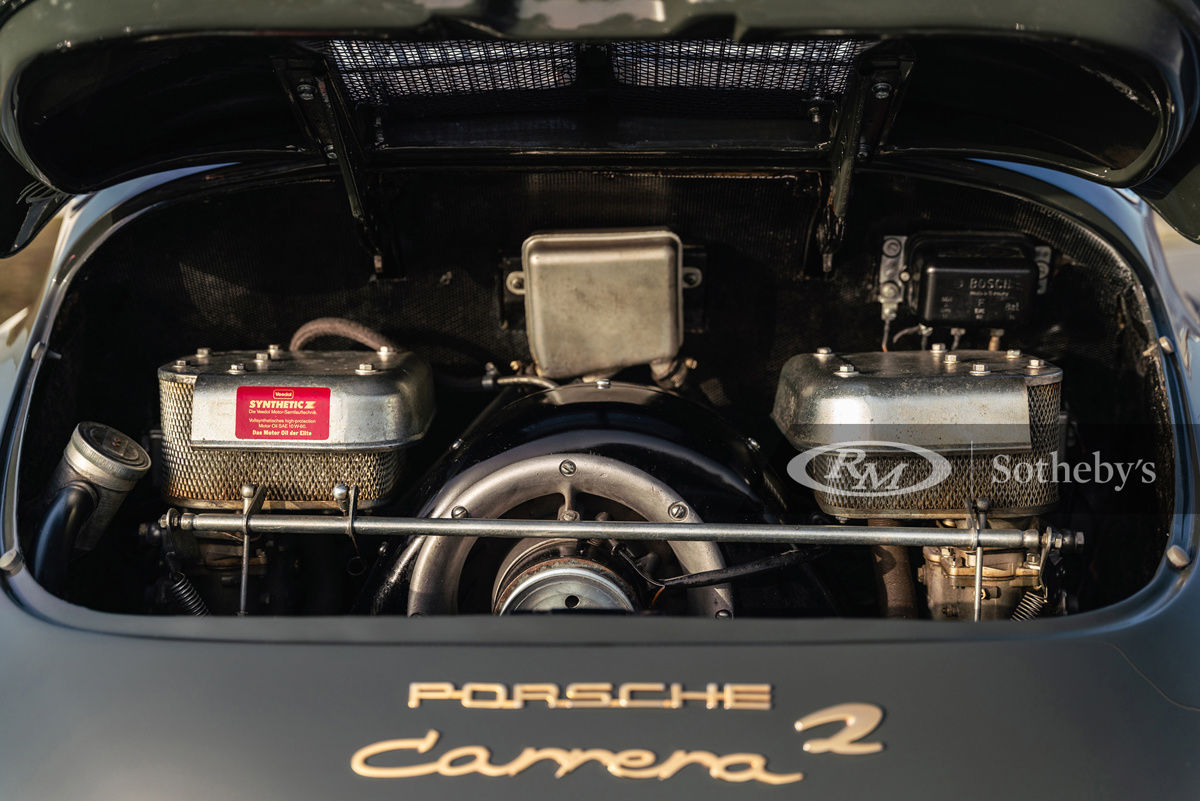 As recently as 2020, this example has been the beneficiary of a complete overhaul, with interior appointments and exterior aesthetics all painstakingly brought back to original specifications. As this example was originally delivered to legendary sports car dealership Sonauto in Paris, its amber-colored headlamps and fog lamps were both dictated by French law in-period. The uncommon color of 741 Slate Gray over Light Brown leather upholstery with Oatmeal-colored, square-weave carpets combine to make this Carrera a supremely tasteful choice today.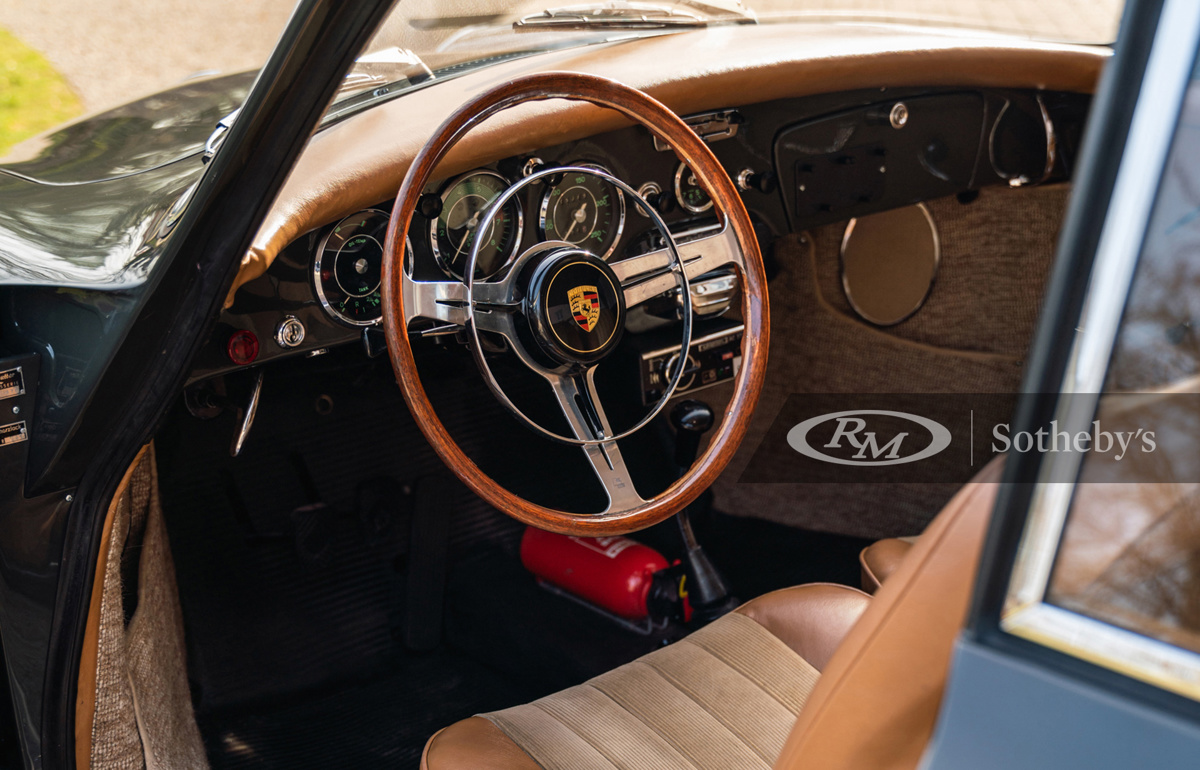 With an unbroken history of careful stewardship, this 356 B Coupe had its signature engine tuned by Carrera expert Armen Baumann in Winterthur, Switzerland. Offered as part of RM Sotheby's Online Only: Open Roads, March auction, this example is fresh to market after two decades of dedicated single ownership.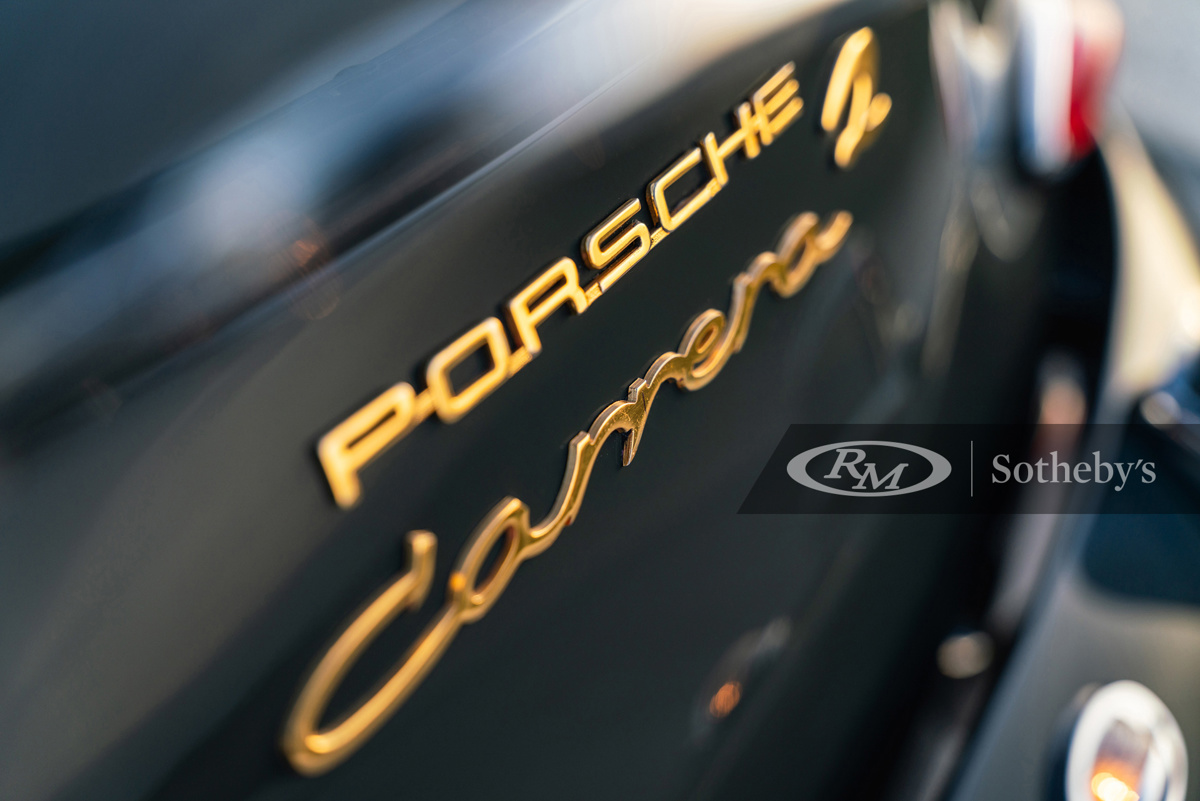 Sporting a badge that has come to stand for excellence across the Porsche brand, this Carrera-powered 356 B Coupe will give any future owner the opportunity to experience a truly transcendent piece of technology. And while all of us cannot feasibly fit inside this 356 B Coupe, thanks to the wonder of on-board video, we can at least watch, listen, and feel a bit of the high-performance Carrera 2 magic that makes this example so special. Proof that in the right car on open roads, engineering can be poetry, too.