March is known as a tempestuous month, both meteorologically and mythically, and it is best to prepare for its ever-changing conditions. Even in weather-averse southern California, a recent confluence of systems created rain, snow, and hail in different parts of the state, just in time for morning rush hour. Extreme though they may seem, as those weather systems move slowly past, they scrub our air and leave us with fresh flowers and brilliant cloudless skies. To truly make the most of spring, our transportation needs to transform, from closed to open.
These diverse selections from RM Sotheby's Online Only: Open Roads, March auction all offer the ultimate flexibility: Roofs that can cover you and your passengers during inclement weather, and that also can be retracted when the sun comes out. Encompassing decades of drop-top innovation, here are some highlights. If any capture your attention, you will want to act quickly, as sunshine in springtime, this time-based auction is ending soon: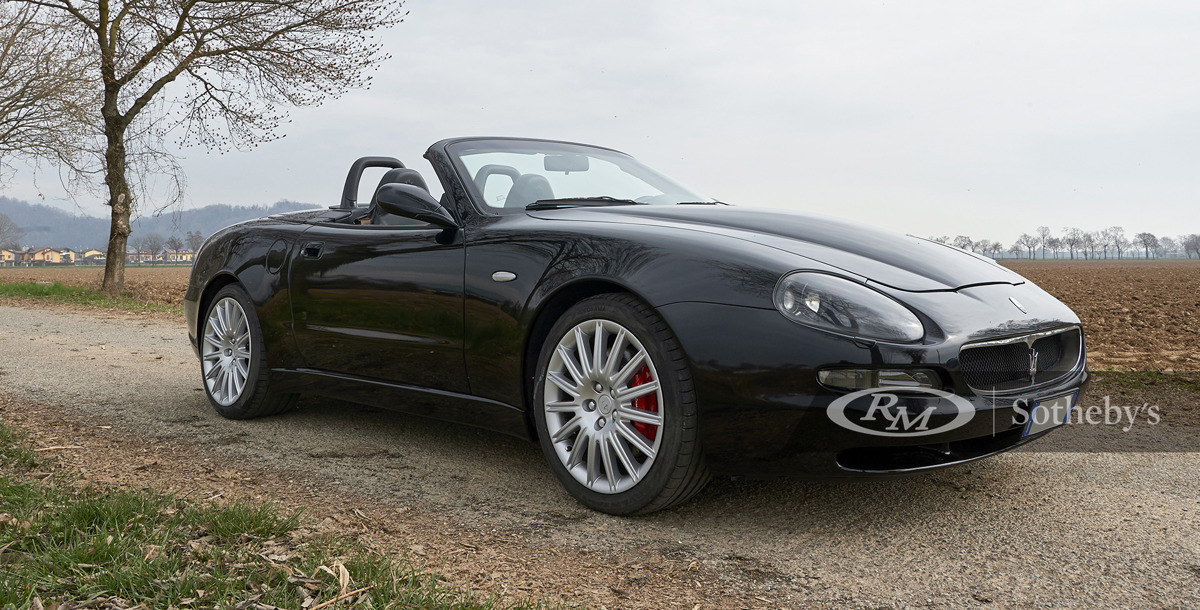 2002 Maserati Spyder
Estimate: €35,000 - €45,000 EUR
Lot Location: Italy
Values on these modern Maserati Spyder and Coupé sports cars have been steadily rising, as the few examples which received the required maintenance at regular service intervals have started to reveal themselves. Delivered new to Germany and garaged in Italy, this Spyder was the beneficiary of a recent major service carried out by Radicci Automobili in Bari in April 2019 at 91,867 km, at the cost of over €4,000. Tastefully appointed in a triple-black color scheme, this Spyder is ready for spring.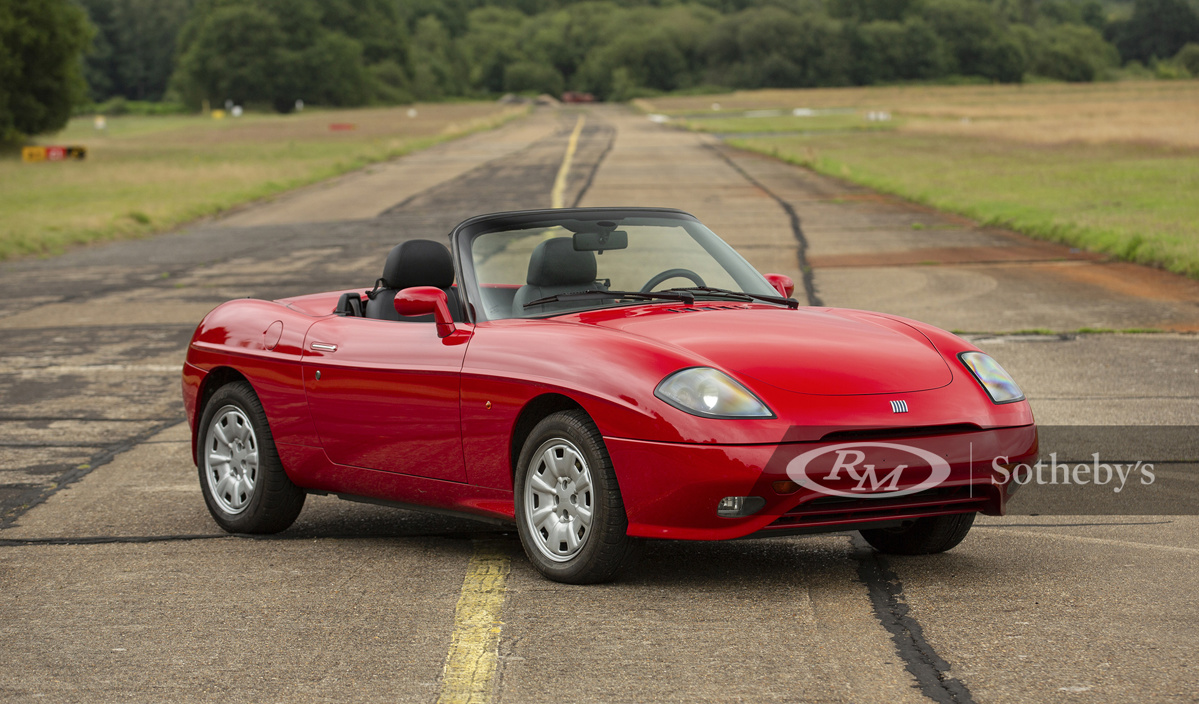 1998 Fiat Barchetta
Estimate: £10,000 - £15,000 GBP. Offered Without Reserve.
Lot Location: United Kingdom
Also fresh for spring, this Fiat Barchetta is remarkably fresh overall, showing only 1,110 km on its odometer. Wearing a striking red-over-black color scheme, with perforated leather sport seats and a 5-speed manual gearbox, this Barchetta provides a prime example of late 20th century Italian sports car engineering. Unlike a typical "Barchetta" (translation: "little boat"), which typically features little to no rain protection, Fiat endowed their Barchetta models with practical, folding roofs.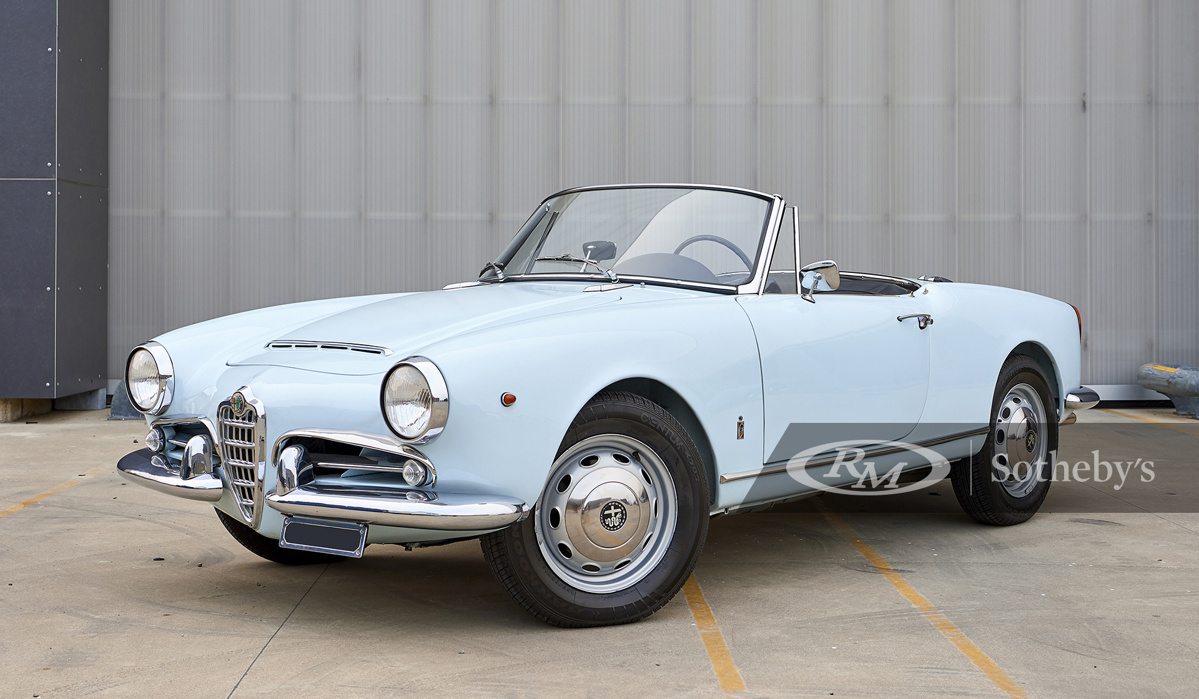 1965 Alfa Romeo Giulia 1600 Spider Veloce by Pininfarina
Estimate: €90,000 - €100,000 EUR
Lot Location: Italy
The star car for our exploration of open-air examples, this Pininfarina-bodied example of Alfa Romeo's Spider is the desirable Veloce variant, sporting the enlarged, 1.6-litre version of the august brand's twin-cam engine. With a beautiful color combination of light blue over a black interior and soft top, this Spider Veloce would make a brilliant companion for a spring road trip.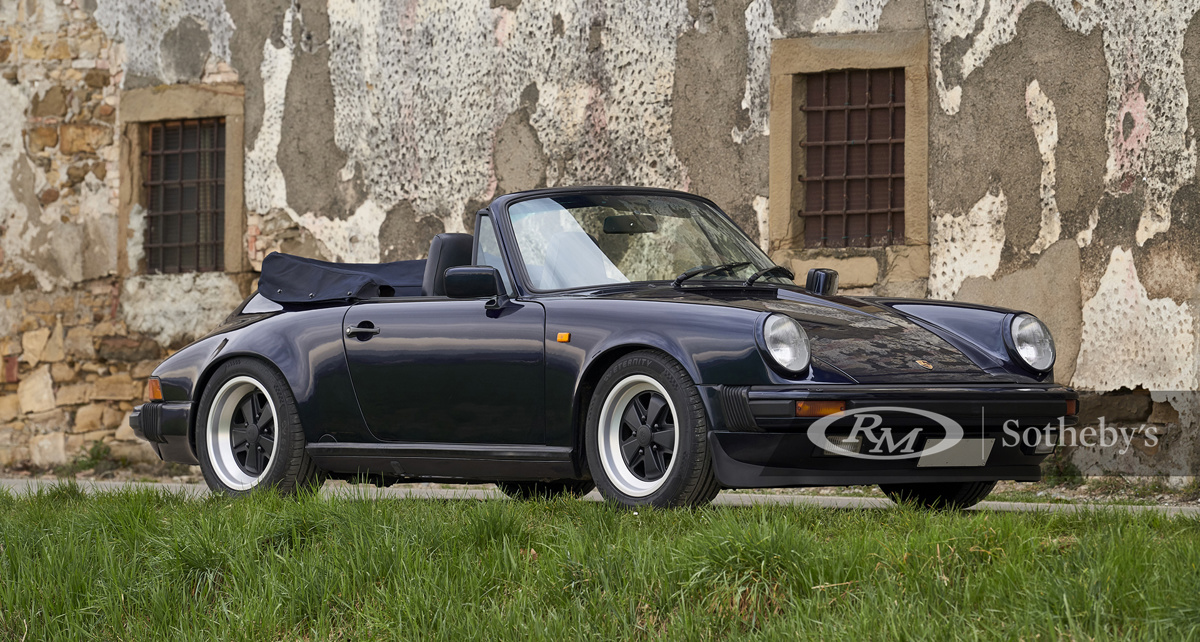 1988 Porsche 911 Carrera Cabriolet
Estimate: €60,000 - €70,000 EUR
Lot Location: Italy
Another open-top example where color plays a critical role, this 911 Carrera Cabriolet wears a subtle combination of dark blue over a blue interior with a matching blue soft top. Accompanied by its original service book, showing a history of faithful maintenance, the odometer on this example shows just under 136,100 km from new. When it comes to air-cooled, open-top sports cars, Porsche is the ultimate choice.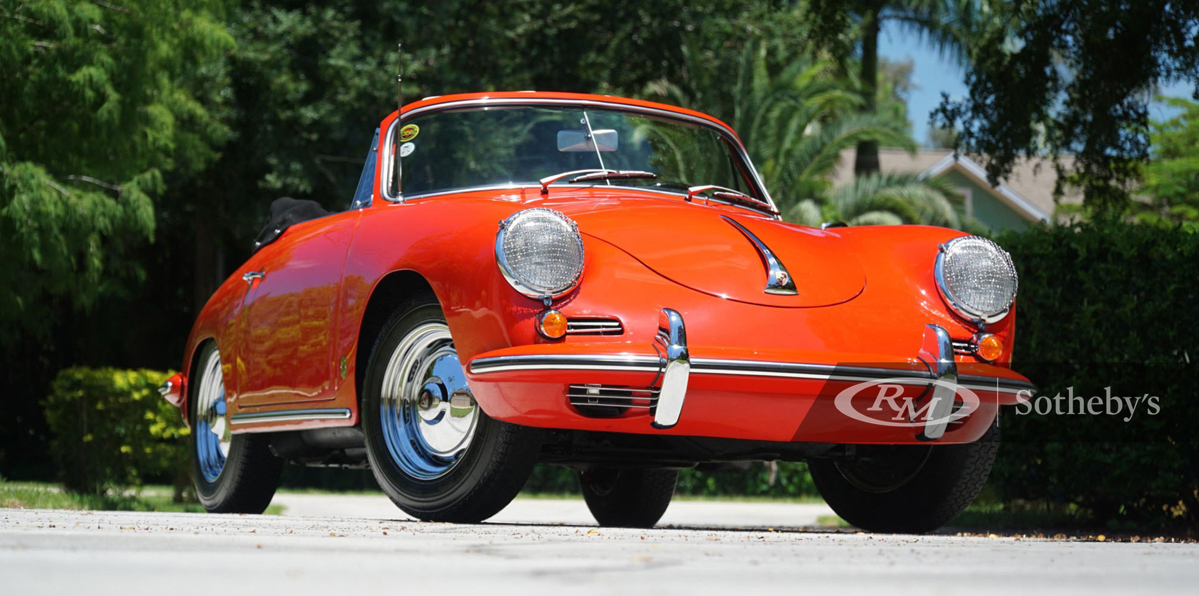 1960 Porsche 356 B 1600 Cabriolet by Reutter
Estimate: $120,000 - $140,000 USD. Offered Without Reserve.
Lot Location: United States of America
Of course, the most important choice in air-cooled, open-air sports cars is not between brands, but among different eras of Porsche. This attractive 356 B features its original, numbers-matching 1.6-litre engine. As we explored in last week's blog, color is extremely important to any Porsche. Presently painted a handsome shade of Signal Red, this example was originally finished in Aetna Blue (740) over a Light Grey leatherette interior, opening up intriguing paths of either use or restoration.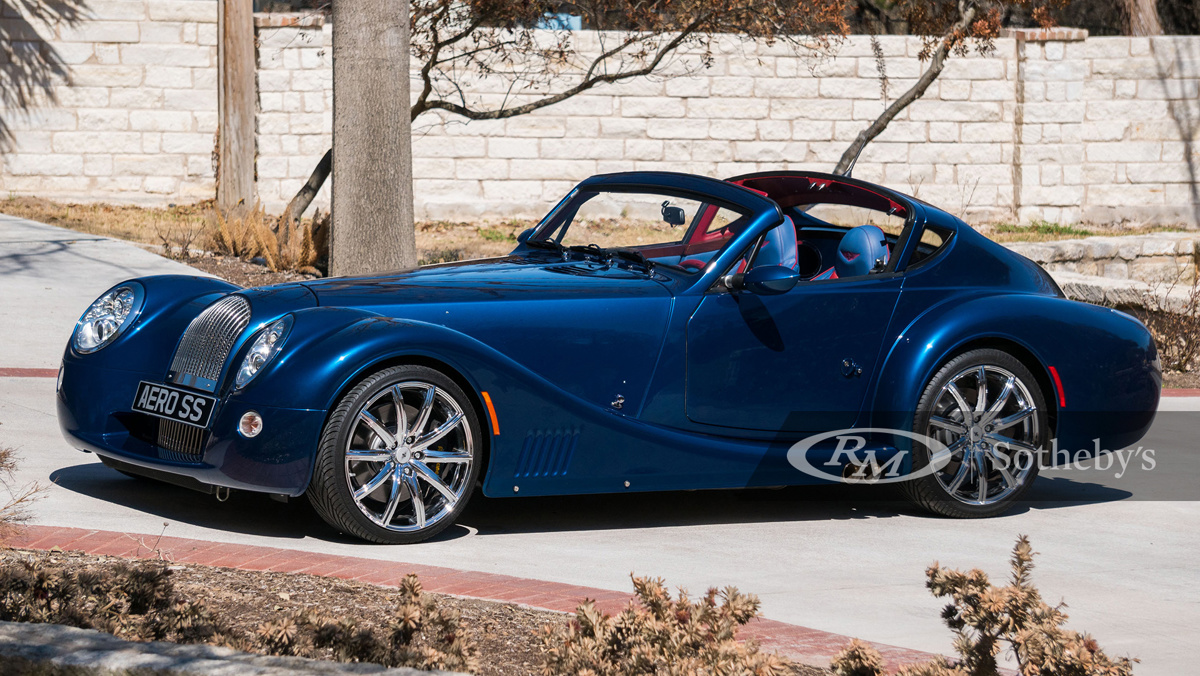 2010 Morgan Aero SuperSports
Estimate: $225,000 - $275,000 USD
Lot Location: United States of America
Our focus on colorful open-top automobiles has to feature this spectacular 2010 Morgan Aero SuperSports. With a hand-crafted shape that echoes the elemental shape of British roadsters, paired with modern internals and amenities, this Aero SuperSports features a stunning Yarwood Siren Blue over a Blue and Romeo Red leather interior, with a diamond-stitched pattern in the headliner and sport seats. Absolutely worth a closer look through the extensive photo gallery.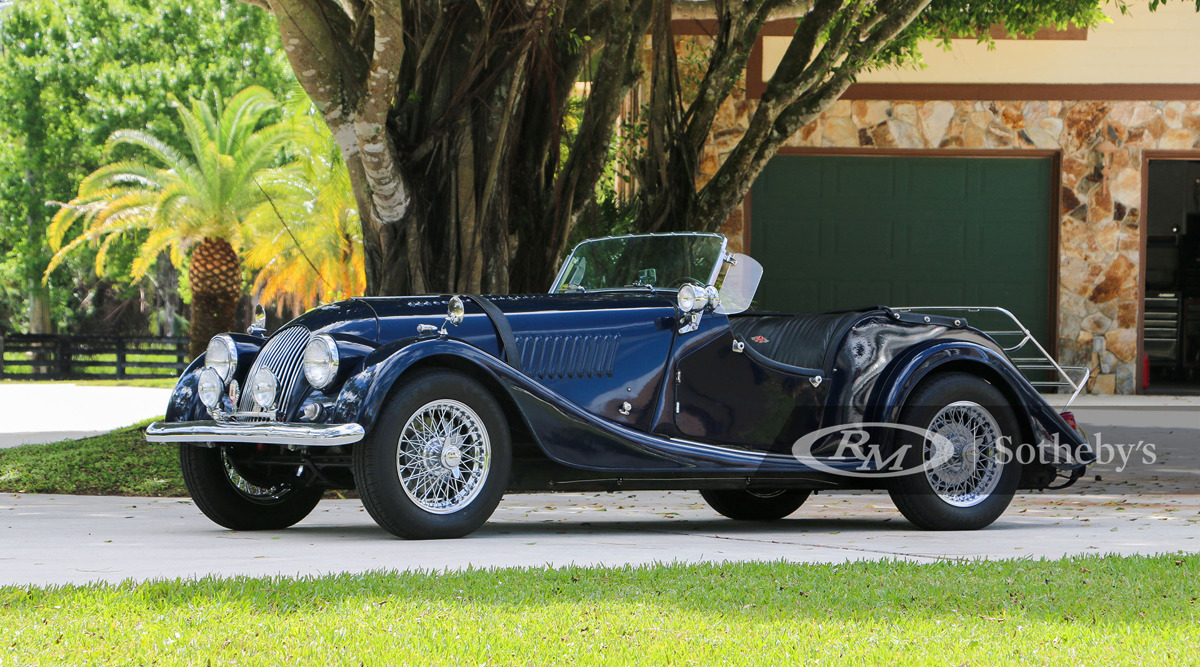 1961 Morgan Plus 4
Estimate: $20,000 - $30,000 USD
Lot Location: United States of America
Proof that traditional British sports cars are no less breathtaking in terms of appearance, this mid-century Morgan Plus 4 has become a beloved choice in the world of joyful motoring. This timeless quality is partly due to its fundamental formula: A lightweight body, handcrafted from ash wood, powered by a comparatively substantial 2.1-litre, inline four-cylinder engine. Featuring a snap-on vinyl roof, this Morgan is a classic for a reason.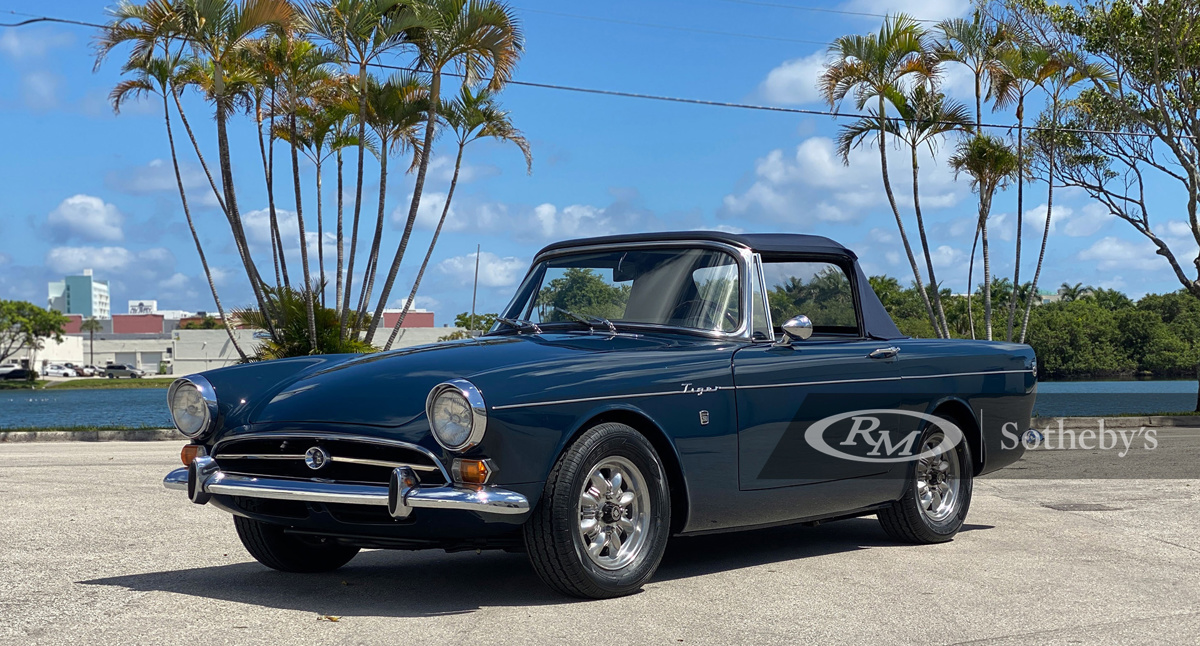 1965 Sunbeam Tiger Mk I
Estimate: $78,500 - $85,000 USD
Lot Location: United States of America
For aficionados of even higher-output engines, this V-8-powered Sunbeam Tiger takes that classic British roadster formula and adds a dash of American muscle. With a "small-block" 260 cu. in. Ford under its hood, examples like this Mk I Tiger could easily stand toe-to-toe with its open-top contemporaries. Accelerating from 0-60 mph in a still-respectable 7.8 seconds, it's easy to see why these Sunbeam sports cars are so desirable today.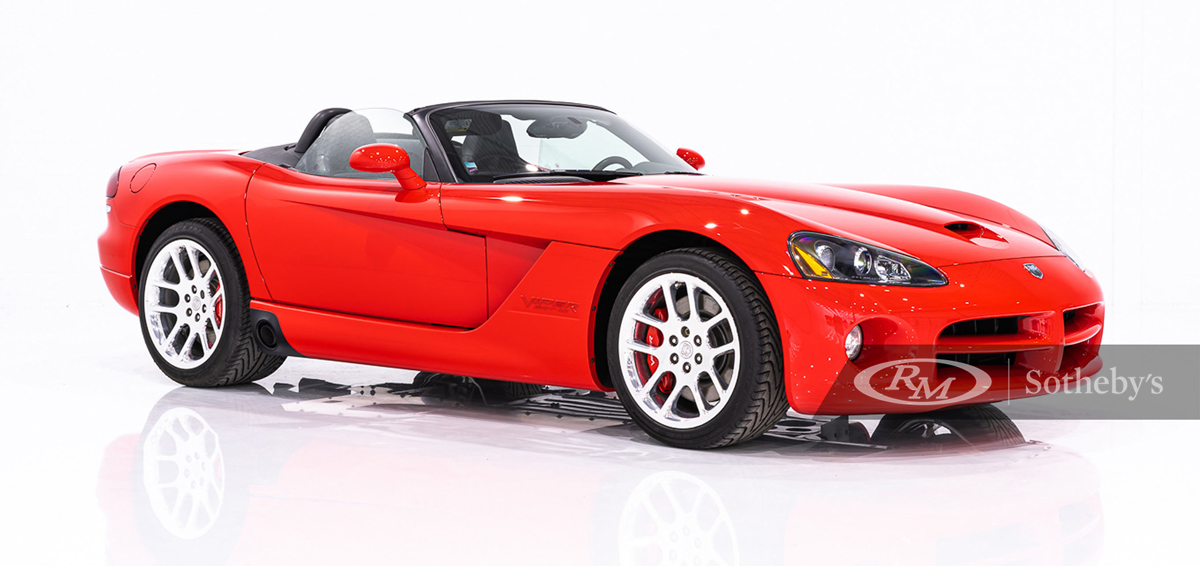 2005 Dodge Viper SRT-10
Estimate: $65,000 - $70,000 USD
Lot Location: Canada
For those who require even more engine from their open-air motoring experience, this Dodge Viper SRT-10 packs a V-10 under its hood. Advertised initially with its headline-grabbing 500 horsepower motor taking top billing, the second-generation Viper featured sharp styling and a folding soft top. With its integrated side-mounted exhaust pipes shielded by the lower sill plates, this drop-top Viper is even more passenger-friendly.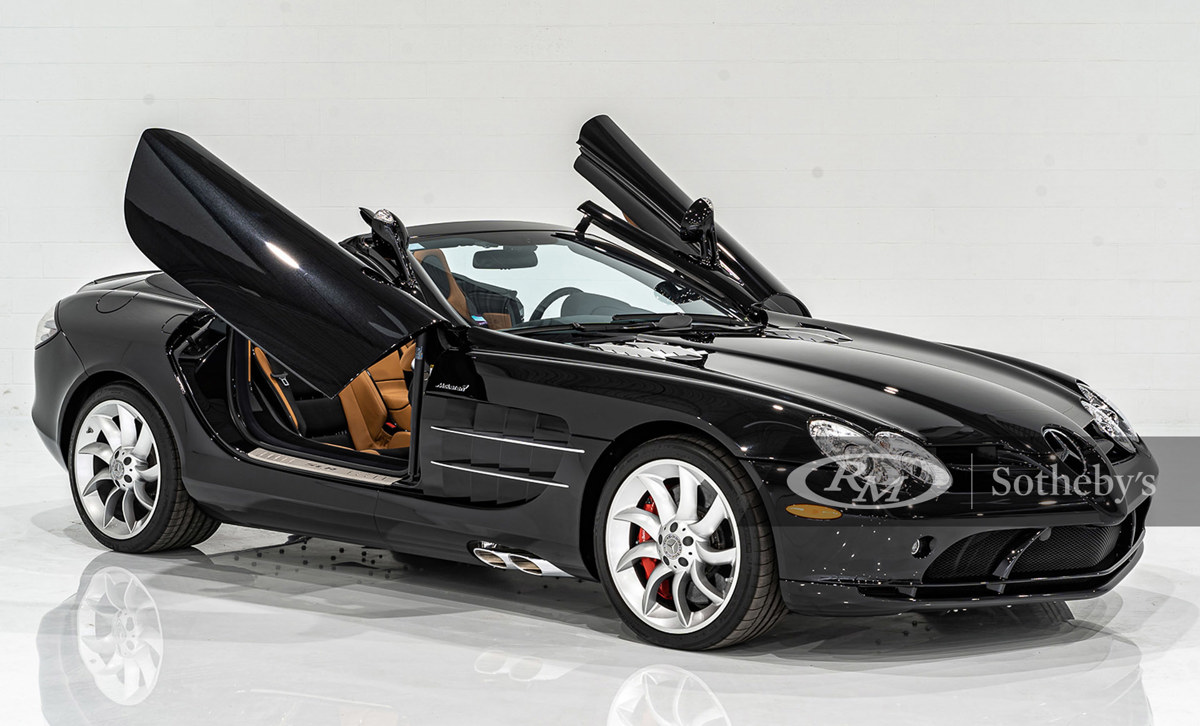 2009 Mercedes-Benz SLR McLaren Roadster
Estimate: $400,000 - $450,000 USD
Lot Location: Canada
The final lot on our list of spectacular, open-air sports cars comes from a preeminent collaboration. Before McLaren's MP4-12C was released, they lent their engineering expertise to Mercedes-Benz, together co-developing a halo model to help showcase Benz's signature, supercharged V-8 engine. The finished product was perhaps best realized in roadster format, like this example, which allowed the driver to fully appreciate the auditory experience from the hand-built engine, without giving up the dramatic, "swing-wing" doors. A top-tier, open-air experience, no matter the road.