How does a manufacturer improve what is already a state-of-the-art sports car? Colin Chapman, the founder of Lotus Cars, once said "simplify, then add lightness." In the mid-1950s, Mercedes-Benz was enjoying a period of domination in the international racing scene, and the company was increasingly bringing that engineering know-how to its road cars. With the launch of the 300 SL Gullwing and Roadster, the firm brought an era-defining car to the sports and GT market—some claim it as the world's first supercar.
Using aluminum body panels in place of steel in a precious few 300 SLs not only made them faster, but also drastically improved handling, balance, and steering. The aluminum car was 209 pounds lighter compared to the steel bodied model, but the changes ran deeper than that. As one can see with this one-of-29 example, rare to witness in public, headed to RM Sotheby's flagship Monterey auction in 2022, an alloy-bodied 300 SL is an extraordinary thing: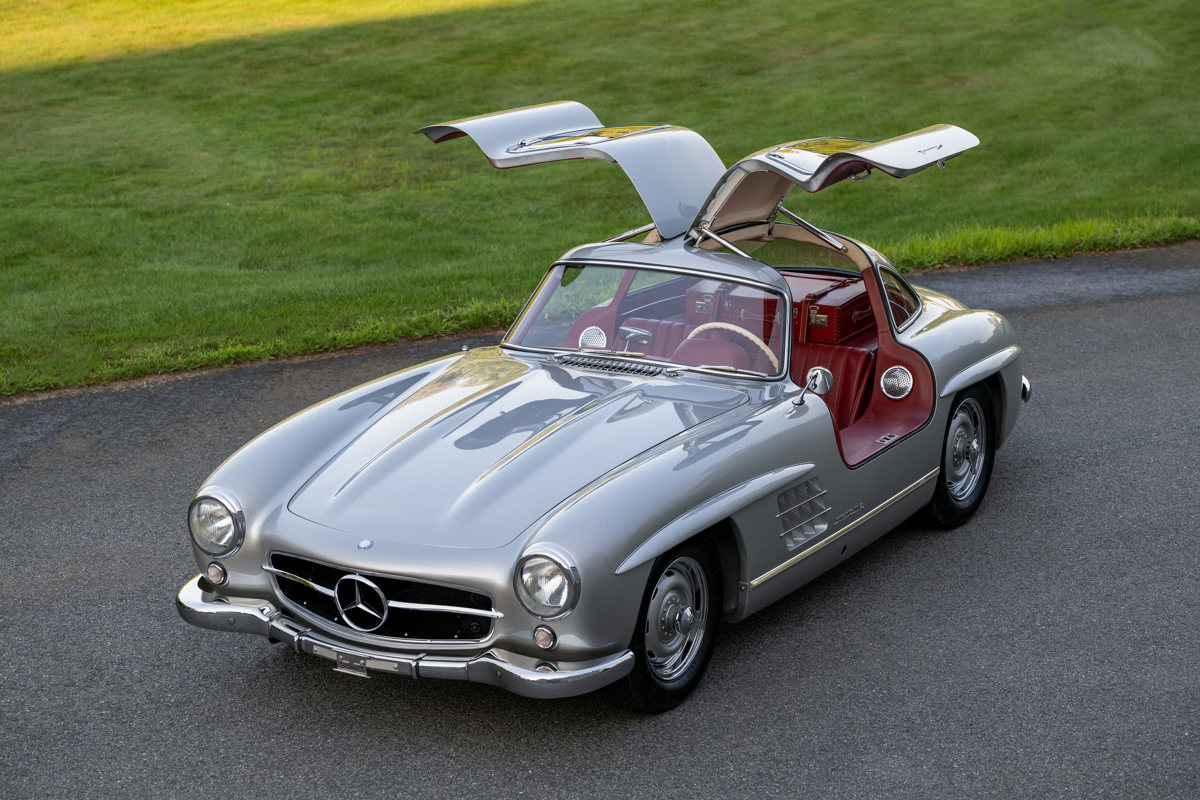 1955 Mercedes-Benz 300 SL Alloy Gullwing
Estimate: $5,000,000 - $7,000,000 USD
How does one definitively spot an Alloy-bodied 300 SL Gullwing in the wild? A first clue is the subtle welting around the 300 SL's signature "eyebrow" fender flares. Early 300 SL examples also sport this feature, so this tiny detail only inspires an urge to look closer. The next tell-tale sign is the rear windows, which on an Alloy-bodied Gullwing are all made of Plexiglas and lack the familiar SEKURIT etching of the standard models made of relatively heavy glass. For the final clue, one will have to break out a magnet to test the body panels. Rest assured, this example is a genuine Alloy Gullwing.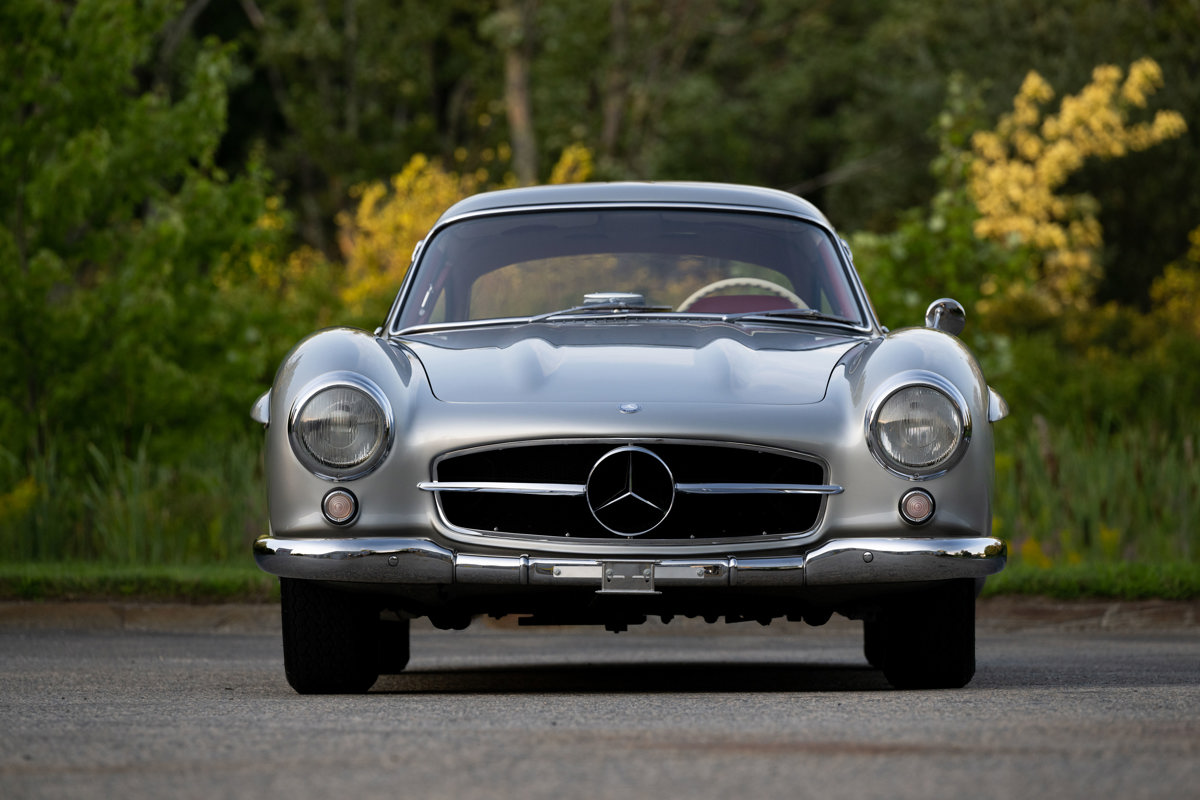 The car offered in Monterey is number 21 of a mere 29 examples produced, and the "Alloy" nomenclature signifies various additions to the conventional 300 SL that boosted its on-track credentials and created the ultimate performance road car of its era. Upgrades to the steel-bodied 300 SL included different springs and shock absorbers and an optional and highly respected NSL engine which included a sportier cam and throttle valve, helping make this 300 SL even better to drive. This example was optioned with the even more uncommon, factoryoptioned Sonderteile ("special parts") engine, taking the engine output to 215 horsepower.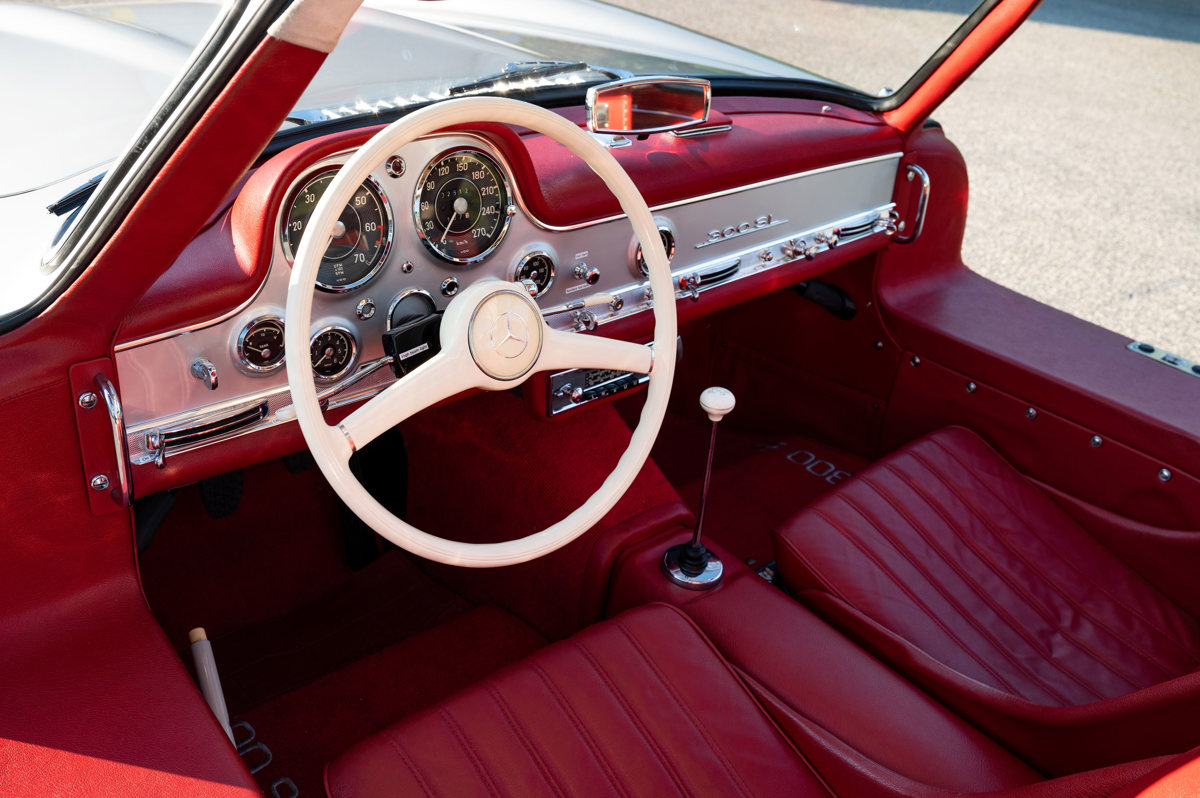 Chassis number 5500786 has been meticulously cared for throughout its life, being delivered new to Rene Wasserman of Basel, Switzerland, before crossing the Atlantic and ending up in the hands of Keystone State politician Senator Theodore Newell Wood. This matching-numbers alloy-bodied example then underwent a fastidious restoration with distinguished 300 SL restorer Kienle Automobiltechnik in Stuttgart, Germany, in 2000. Offered in the classic Mercedes-Benz colors of Silver-Grey Metallic over red leather interior and with its factory-ordered sealed-beam headlights, this combination helps to highlight the pure beauty of the 300 SL's coachwork and timeless design.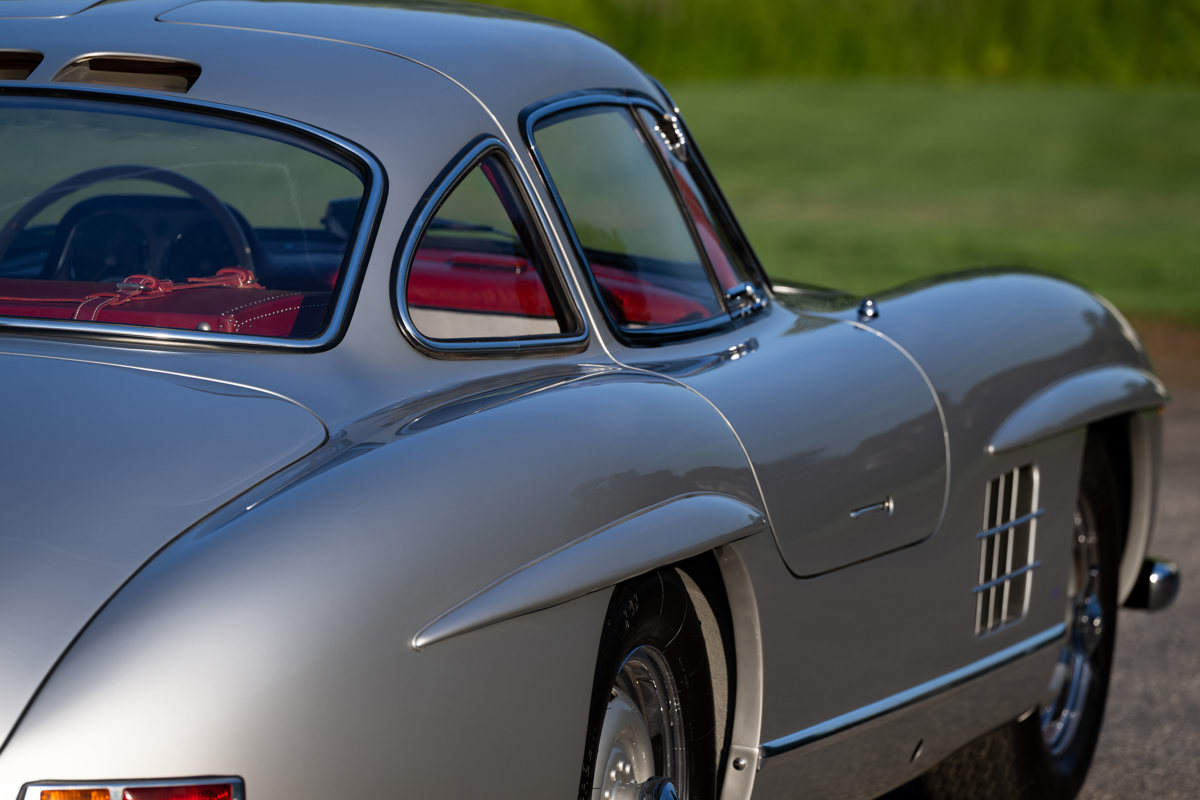 Being a coveted model of extreme rarity and of interest to enthusiasts the world over, an Alloy Gullwing is a supremely eligible car to take to the world's finest events and concours and is perhaps the ultimate car for tours as it provides speed, style, and comfort to its occupants. Whether that be the Mille Miglia Storica, the Colorado Grand, or another event, this is a special example to tour and show at concours events around the world.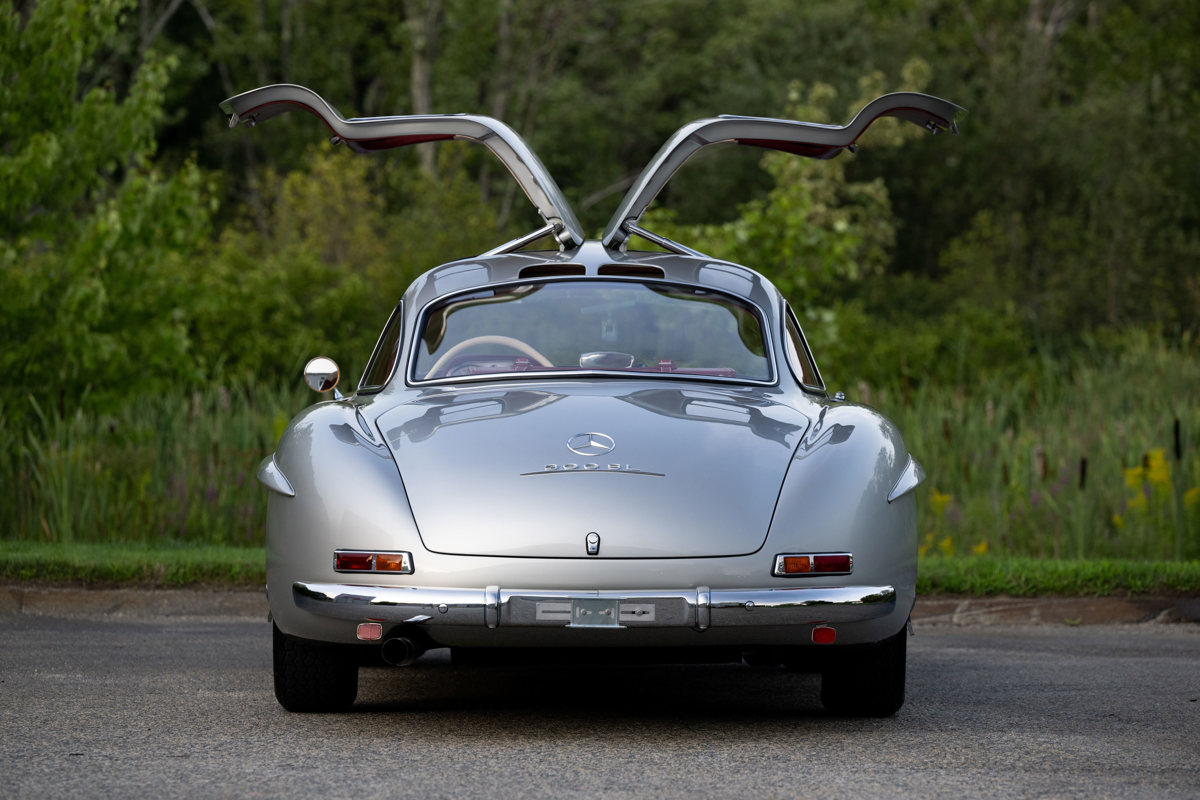 For the most esteemed collector, this uncommon 300 SL variant is the one to have. Whilst around 1400 steel-bodied examples were produced, there are a mere 29 300 SL Alloy Gullwings in existence. Grasp the opportunity to add one of the finest examples of the rarest and most desirable variant of Mercedes' legendary post-war model to your collection at RM Sotheby's flagship Monterey auction beginning 18 August. For the ultimate Mercedes-Benz fan, this event is not to be missed.