Today's 'Tour de France' feature car is set to cross the block at RM Sotheby's signature event in Monterey. It is a prime example of the 50's sports racers that cemented Ferrari as one of the pre-eminent makers of racing machinery, and that earned the company the admiration and respect that it still holds to this day.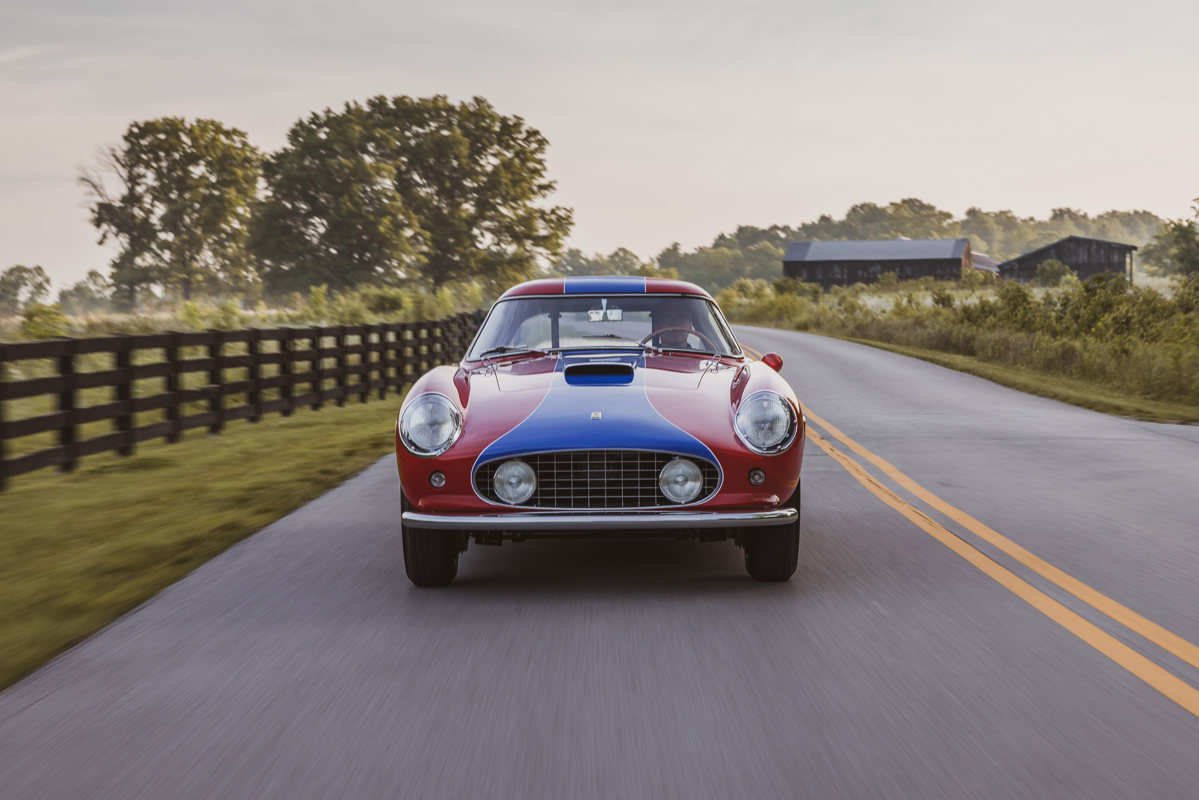 1959 Ferrari 250 GT LWB Berlinetta 'Tour de France' by Scaglietti
Estimate: $5,000,000 - $6,000,000 USD
In the mid-1950s, Enzo Ferrari was looking for a car that could compete and win under classes newly updated by the FIA. With a 250 GT road car already on the production line, it made sense to prepare the high-performance grand tourer for duty as a competition-grade sports racer. Famed engineers Gioacchino Colombo and Giotto Bizzarrini had large parts to play in creating one of the finest iterations of Ferrari's fabled 250 series. Thanks to the brilliance of the team Enzo had built in Maranello, the 250 TdF stormed to various victories, including four consecutive wins in the grueling, 3,600-mile French rally that warranted this special 250 GT Berlinetta its additional nomenclature.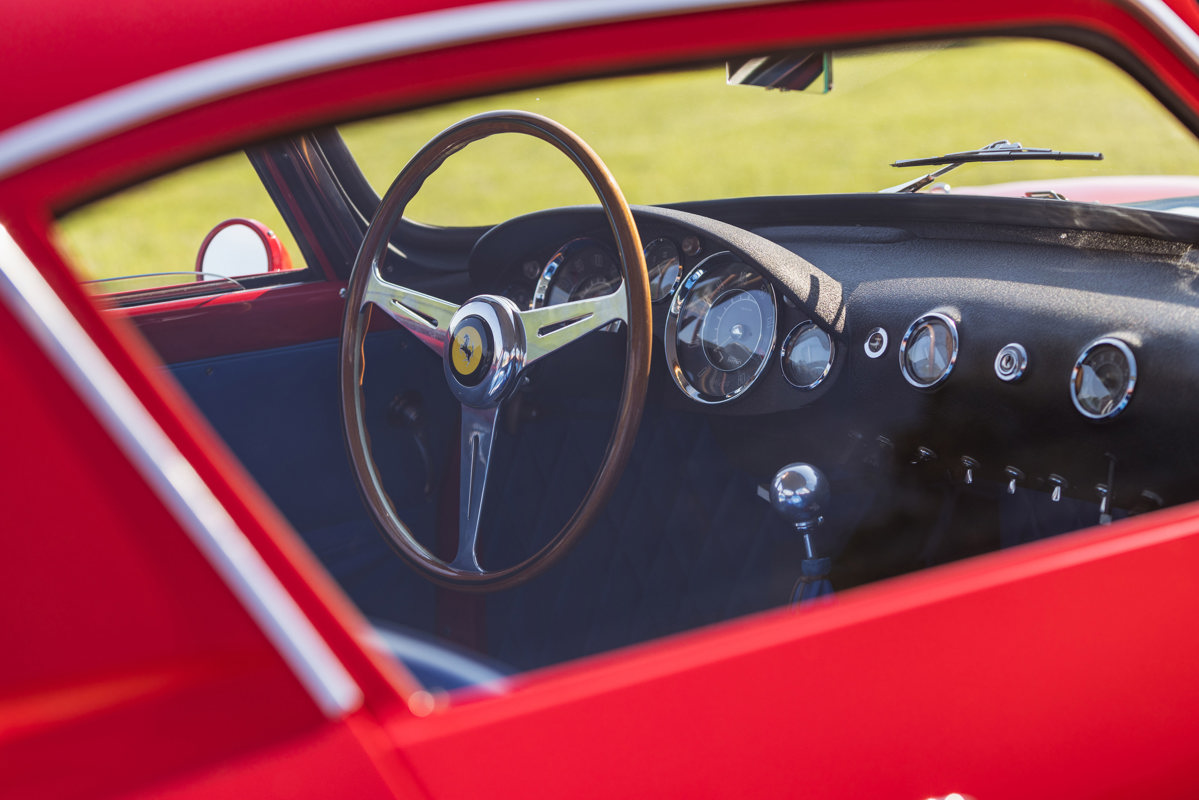 It is important to understand the competition that existed at the time; the Maranello-based brand raced against soon-to-be legendary competition cars from some of the world's finest manufacturers. The Jaguar XK and Mercedes-Benz 300 SL were both rivals to the 250 GT TdF on its debut outing. Winning more races than its highly revered successors of the 250 SWB and 250 GTO, this model ably demonstrated its ability to race at the highest level.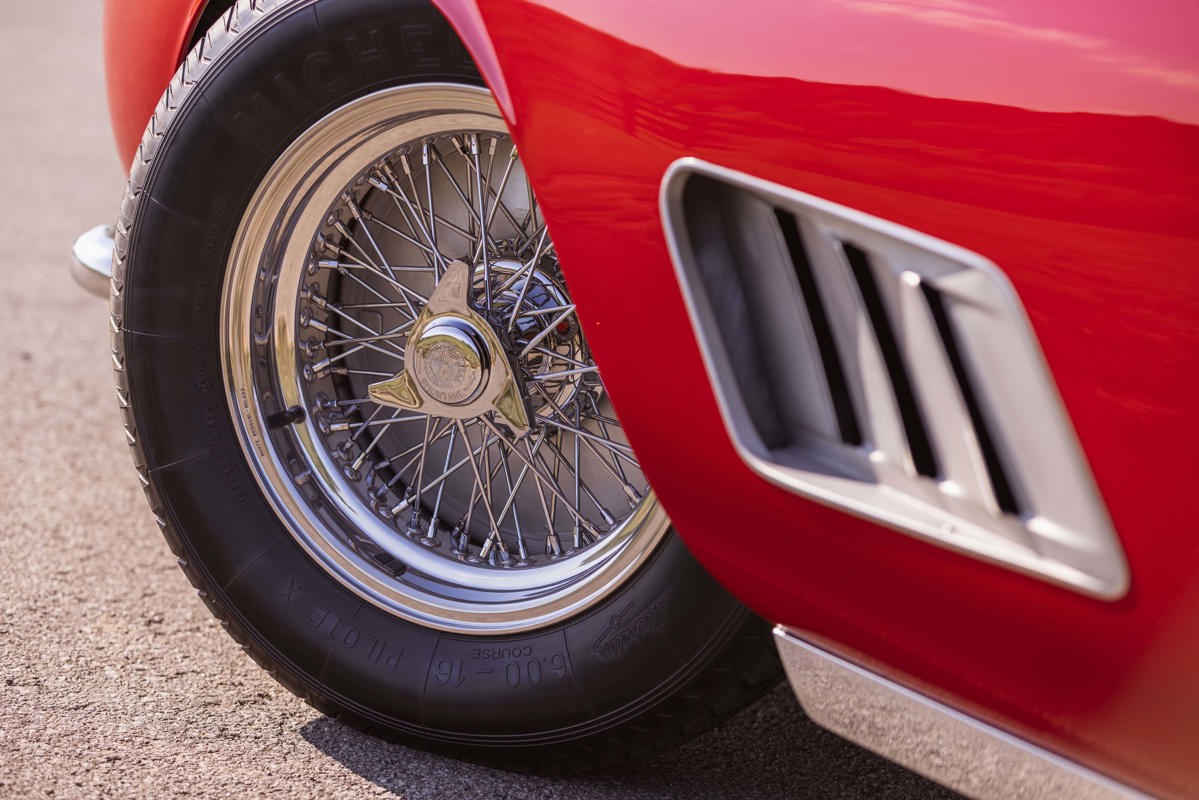 In this fascinating period footage from the Tour de France Automobile in 1956, we see a week-long trip on often dusty, unpaved mountain roads. A six-day cross-country marathon, the Tour de France was a test that saw many vehicles break down—the multi-stage race included the 24 Hours of Le Mans. This racing variant of the 250 GT road car achieved four successive titles. An upgraded Colombo V-12 engine, Perspex glass throughout, and an alloy body helped to make this the racer that it was. Add in panels hand-beaten by Scaglietti giving it almost ornate styling, and you have one of the most beautiful and successful Ferrari racers ever built. The cherry on top is the eligibility this fine vehicle offers: Mille Miglia, Le Mans Classic, Goodwood Revival—you name it and this 250 TdF would not just be invited, it'd be welcomed with open arms.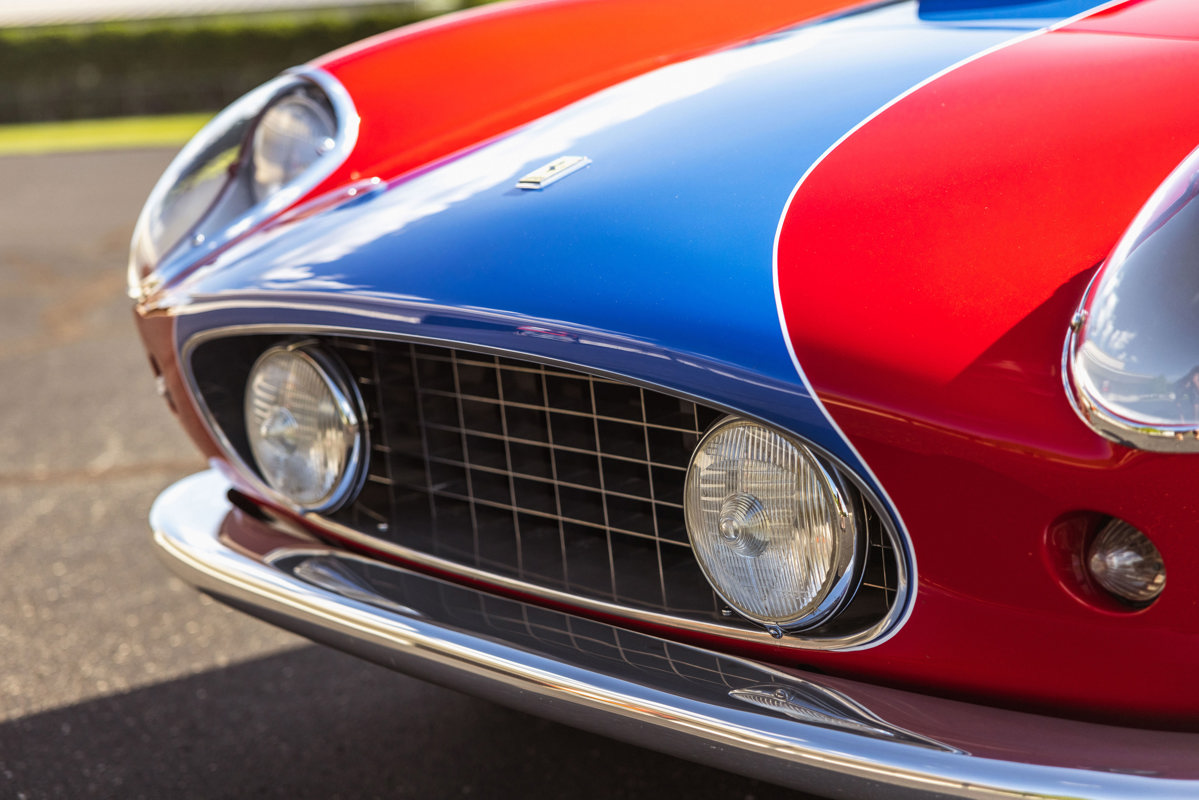 This fine example has had 17 years of fastidious care by the consignor, in addition to a full restoration by highly regarded Ferrari specialists Motion Products Inc. between 2005 and 2006. A full Ferrari Classiche Red Book Certification and Marcel Massini history report cements this Ferrari as one of the finest 'Tour de France' examples in existence.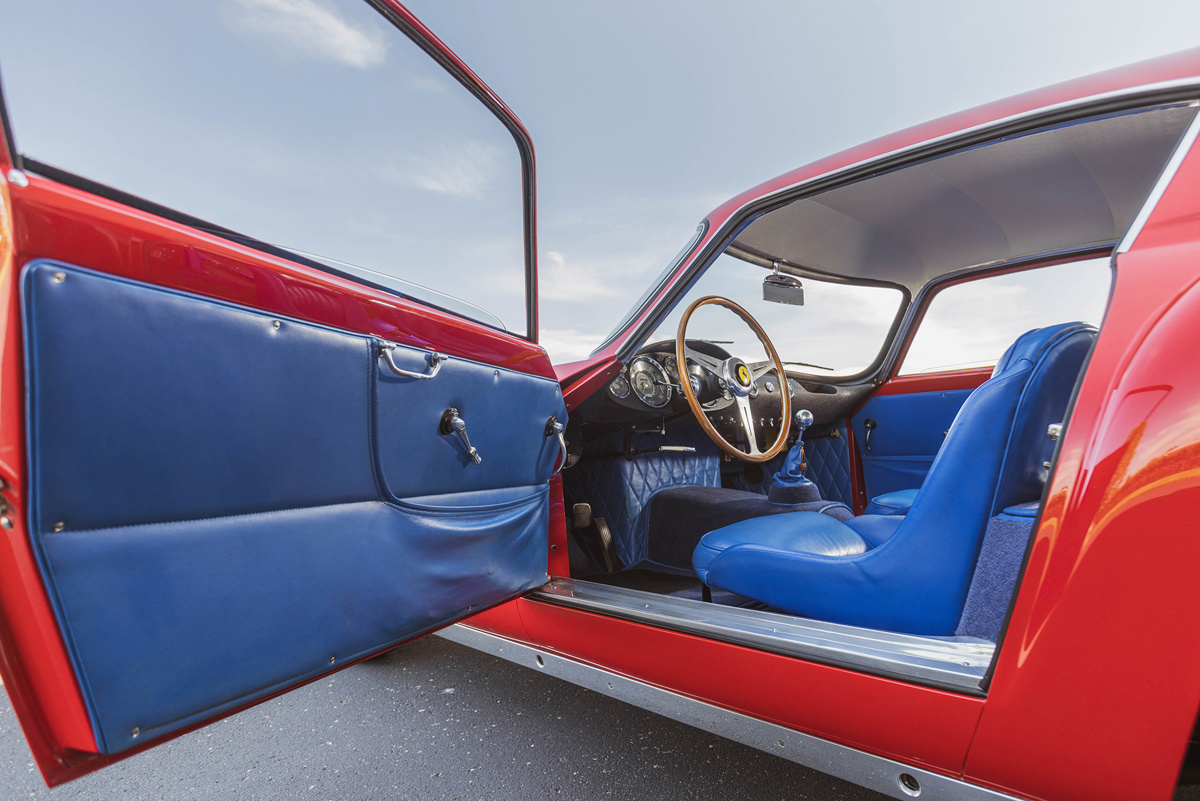 Sporting a central stripe in a fitting shade of French Blue, complementing both this example's competition heritage as well as its retrimmed blue leather interior, this stunning Ferrari represents the prancing horse brand at its peak. Admire this beauty and worship its history when it crosses the block at RM Sotheby's flagship three-day Monterey auction next month.