To many fashion-conscious connoisseurs, a fine automobile is merely the final layer of clothing one wears. Whether it is a flame-painted hot rod with an exposed engine or something much more subtle, our vehicles communicate our aesthetic sensibilities as much as they cocoon us from traffic. A ten-minute walk on Rodeo Drive in Beverly Hills quickly confirms this, with the famous road serving as a sort of runway and the high-end shops in the background presenting endless avenues for personal expression. Of the international fashion brands which have set up shop there, one of the most well-respected imprints wears the name Ermenegildo Zegna.
World-renowned for the quality of their materials as well as the subtle way their clothing is cut, the Zegna brand is now part of a suite of brands that includes labels like Thom Browne and a division that manufactures luxury textiles for other premium international outfits. Having legitimate expertise with selecting the finest wool and leather since their founding in 1910, Zenga was an easy choice to collaborate with Ferrari in the early 1980s to provide the interiors for the latest models of their iconic 512 BBi sports car. Surprisingly rare and undeniably tasteful, this example wears an interior by Zegna, available now from RM Sotheby's Private Sale division: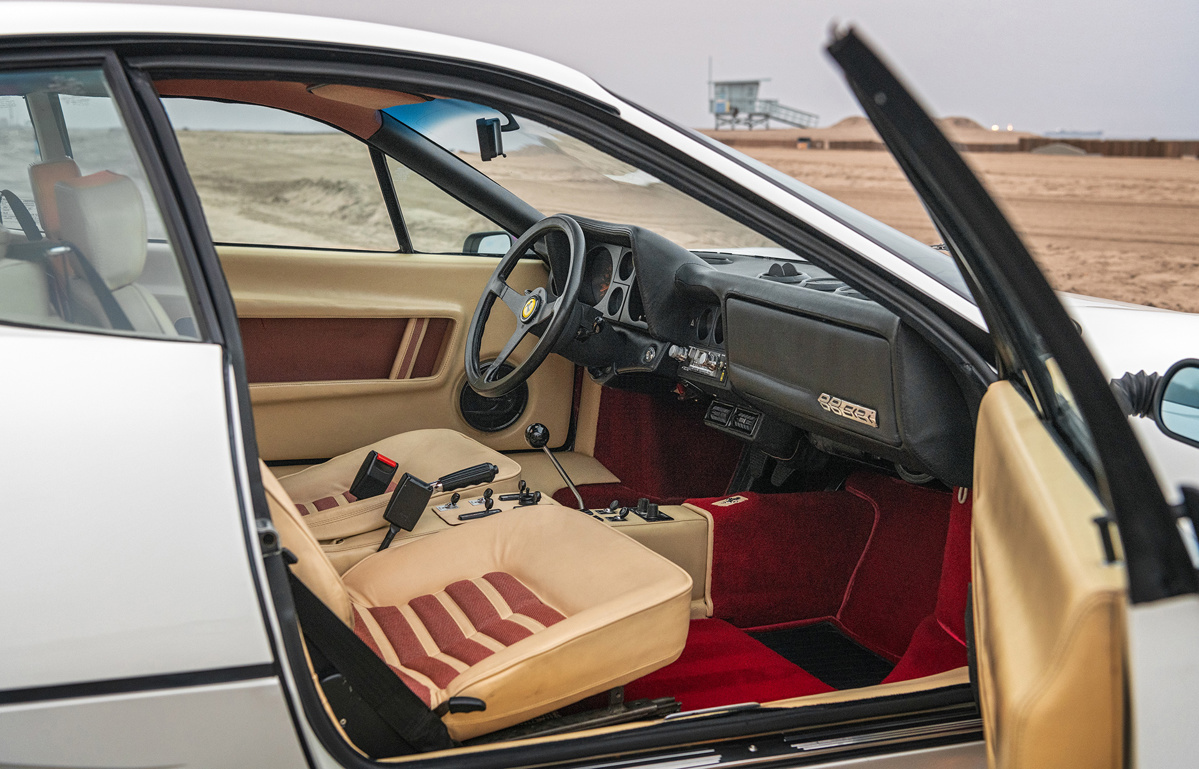 1983 Ferrari 512 BBi
$349,000 USD | Asking
While all-leather interiors today are typically regarded as the supreme choice for top-tier automobiles, in the era of coachbuilding, fine fabrics like mohair and even silk were regularly reserved for passenger compartments, while chauffeurs had to make do with leather. Bringing this idea into the modern era of sports car construction required a fabric of exceptional quality.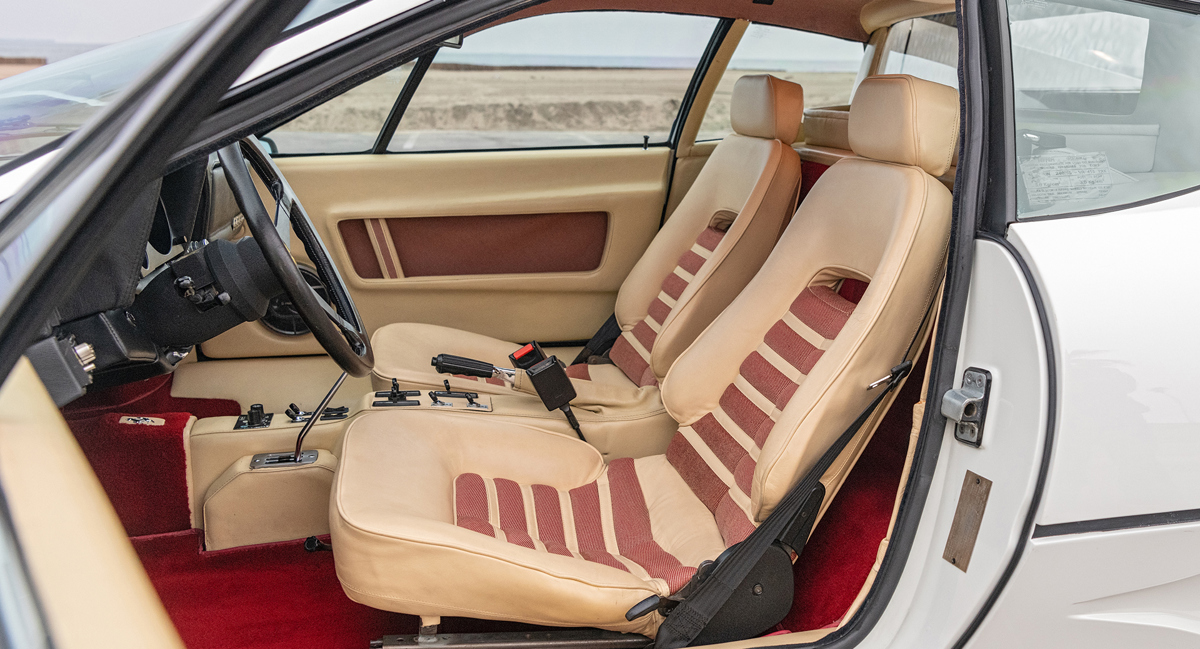 Thankfully, the company started by Ermenegildo Zegna in Northern Italy in 1910 (and still operated today by a member of the Zegna family) put an early emphasis on sourcing the best wool in the world. That road took the family to Australia, in a search for Merino wool with long fibers which were as durable as they were comfortable. In 1963, twenty years before this limited-edition Ferrari was conceived, the Zegna brand started a competition to award the best farmers of Extrafine Wool, a designation reserved for fibers that measure less than 19.5 microns in terms of fineness. As few as fifteen percent of all wool produced meets this qualification.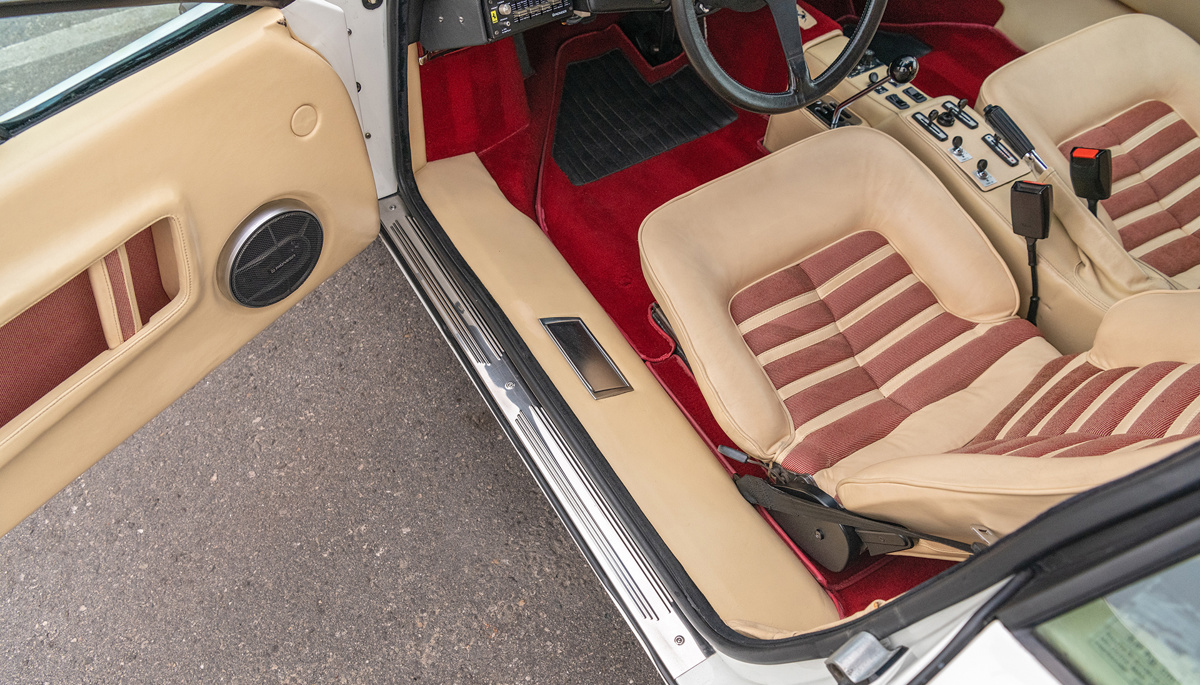 Supremely soft, and perfectly contrasting with the cream-colored leather, the Zegna interior treatment encompasses inserts in the door panels as well as the headliner of this 512 BBi. It is believed that a mere 27 examples total were clad in this exclusive interior treatment. As discussed in a recent FerrariChat forum thread, the Zegna interior was offered in a relatively wide range of colorways, including brown, gray, and cream. Contrasting leather options only widened the variety of possible finished interiors; this recent sale of a 512 BBi at RM Sotheby's Arizona 2022 auction featured a gray-and-black interior dubbed Nero Stoffa. Timeless style.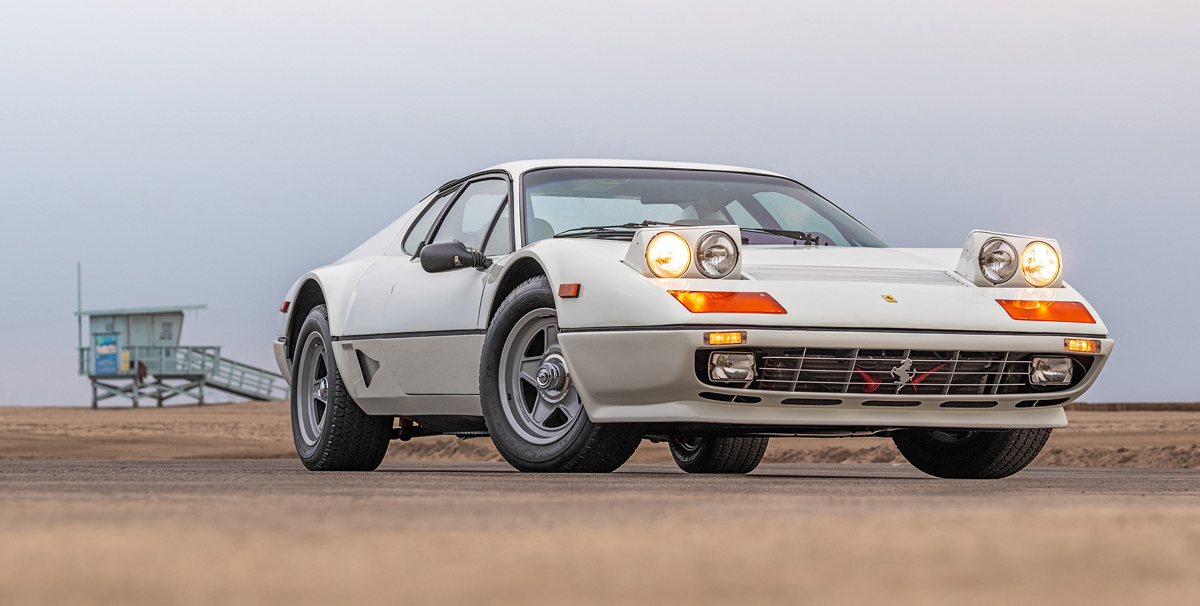 Of course, the finest interior in the world is still dependent on the surrounding automobile, and the shape of the 512 BBi is widely regarded among enthusiasts as one of the most successful mid-engine efforts from the Maranello sports car brand. With its white paint exterior, body-colored lower sill, and Cromodora five-spoke wheels, this example, chassis number 44993, is a pre-eminently tasteful execution of an already evocative design, balancing form and function.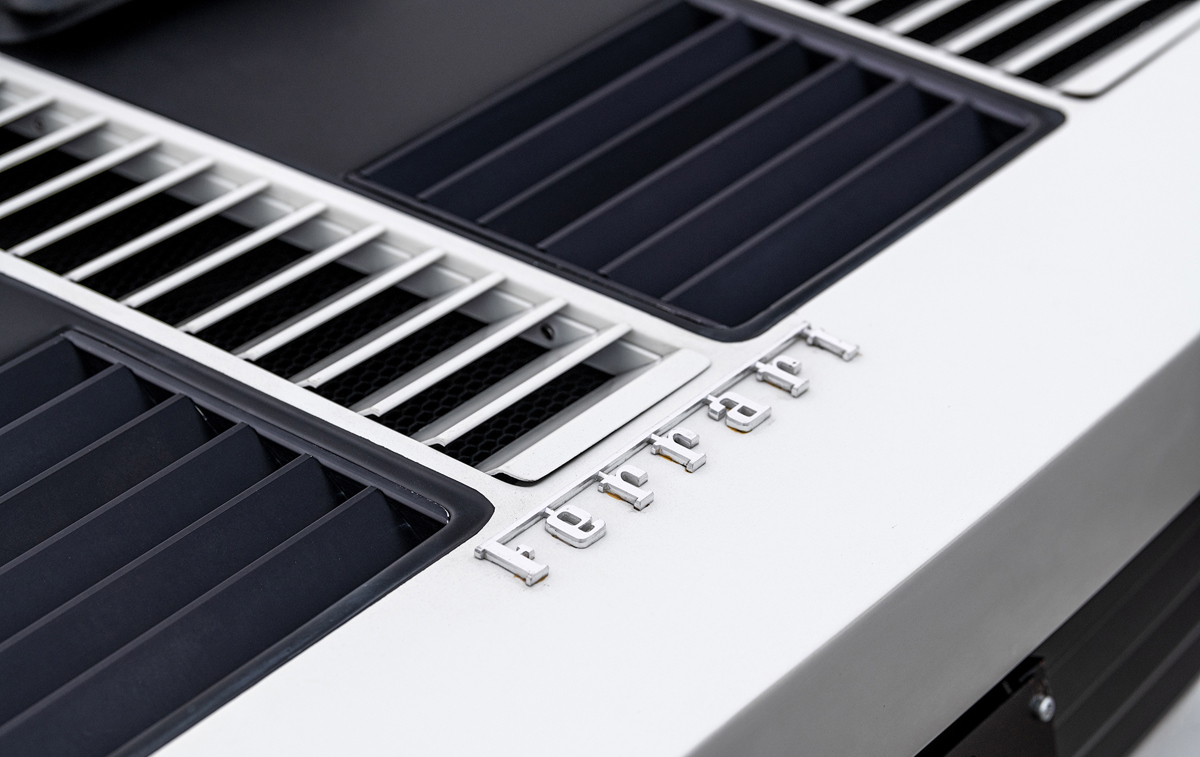 Refinished by its third fortunate owner in the correct, factory-delivery color combination, this example stands out in a sea of similar models. With the iconic Cromodora wheels refinished at the same time in 2016 and fitted with the correct metric Michelin TRX tires, the next destination for this model was a showing at the prestigious Florida-based Cavallino Classic gathering in 2017.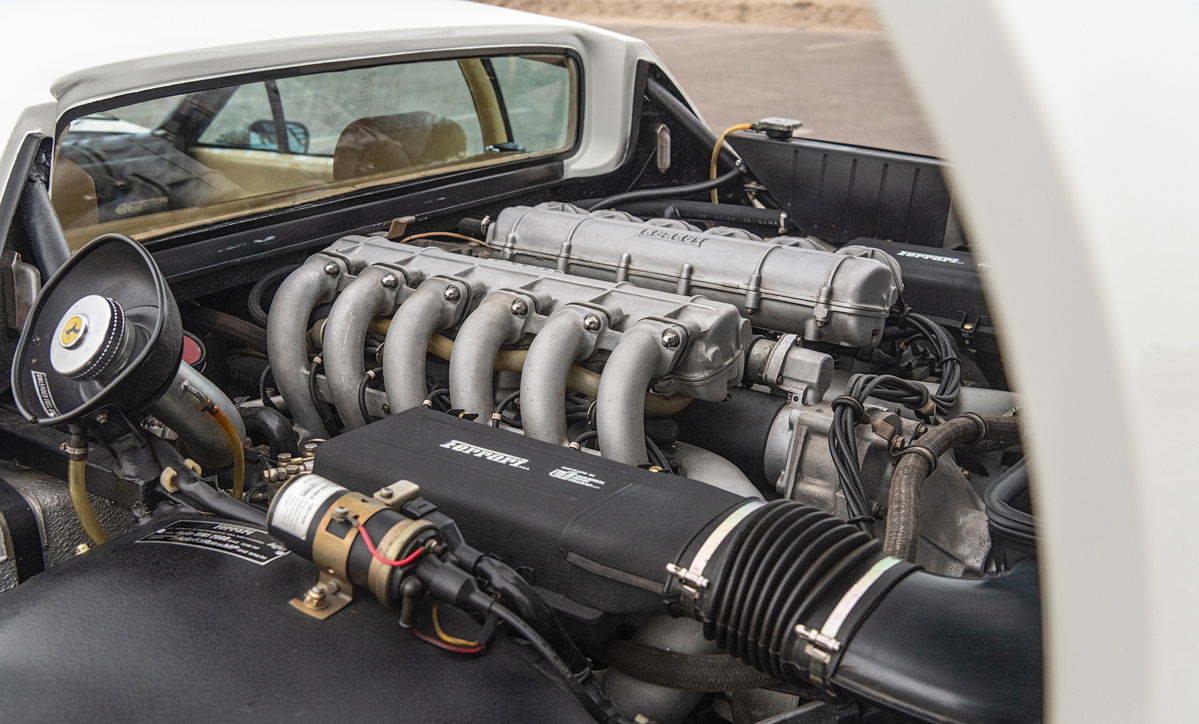 Exterior aesthetics were not the only area that received attention on this uncommon example. An engine-out belt service was completed by Foreign Cars Italia in Greensboro, North Carolina, in 2018 to the tune of almost $12,000. Having passed to the current consigner in 2019, further receipts indicate regular maintenance was performed by Ferrari of Las Vegas. Total mileage on this example amounts to a mere 33,600 kilometers (~20,880 miles) at the time of cataloguing.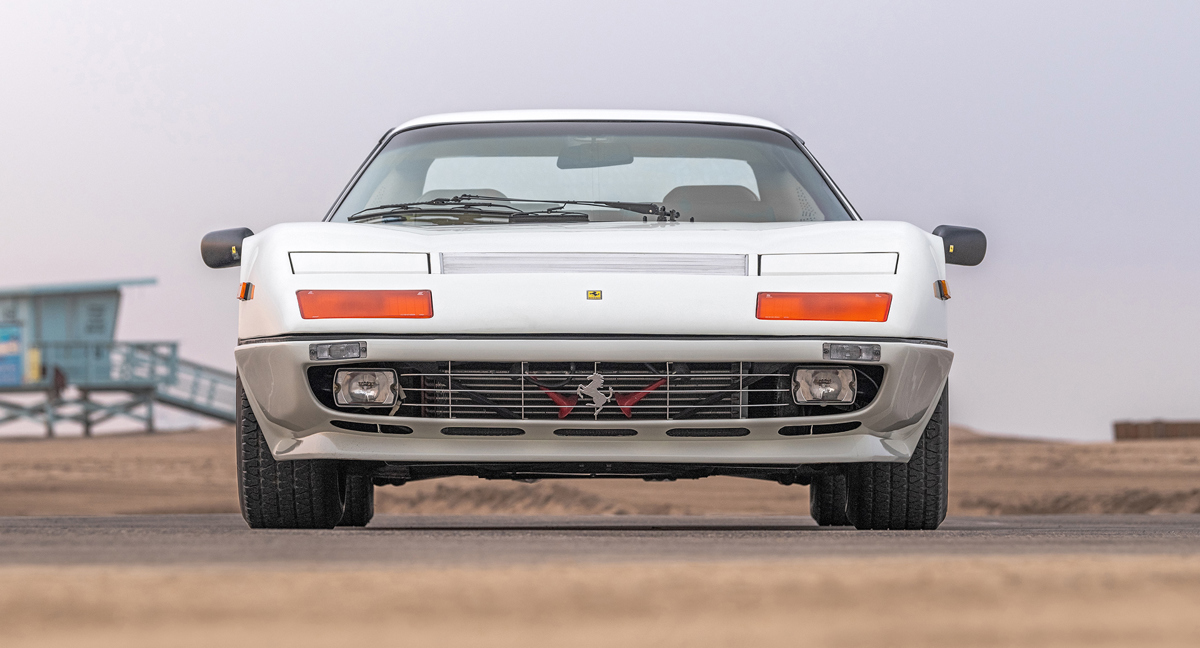 Face-to-face with this example, even casual Ferrari fans can appreciate that this combination is truly extraordinary. Today, Zegna is an official collaborator with Ferrari sister brand Maserati, providing unique interiors in silk and their own proprietary material, PELLETESSUTA™. For those with an appreciation for style and rarity, this 512 BBi presents an intriguing blend of couture styling with timeless sports car design. Interested parties can purchase this rare example immediately through RM Sotheby's Private Sales division. A Ferrari one can wear with style.